'Depression Is Not An Excuse For Treating People Like Dishrags & Disposing Of Them': Samantha Markle Hits Back After Half-Sister Meghan Markle Detailed Their Estranged Relationship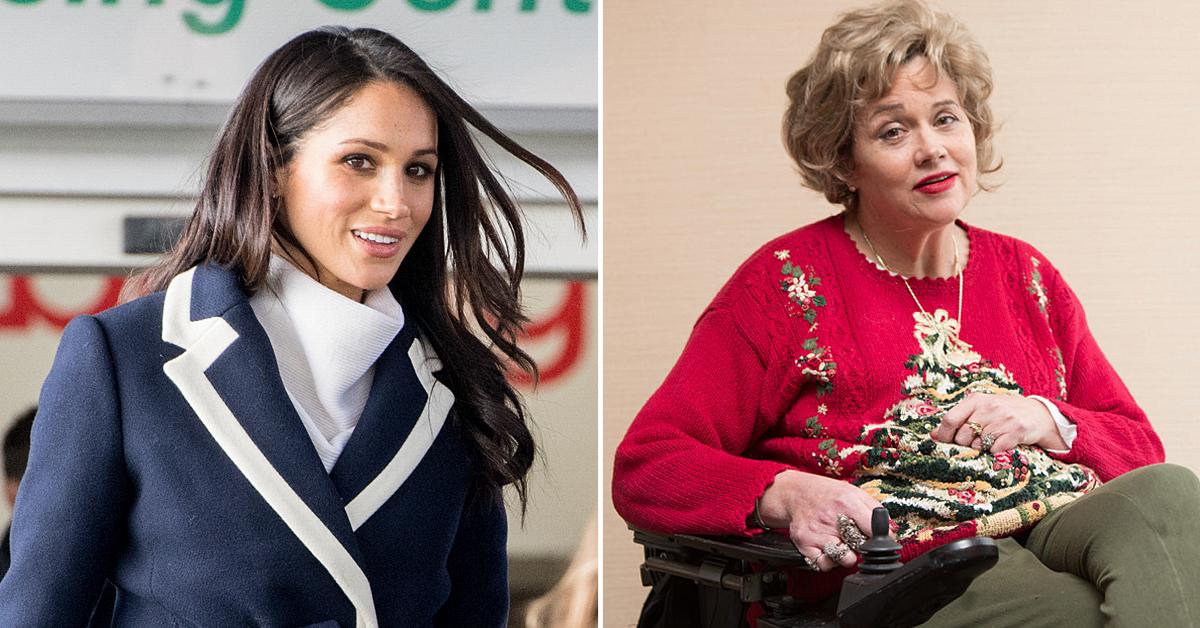 It's safe to say Meghan Markle's half-sister, Samantha Markle, was less than thrilled with her sibling's interview with Oprah Winfrey, which aired on March 7.
The Duchess, 39, spoke about how she had suicidal thoughts, but Samantha didn't have any sympathy for her.
"Depression is not an excuse for treating people like dishrags and disposing of them," Samantha told Inside Edition on March 8.
Article continues below advertisement
During the candid chat, Meghan claimed she "didn't know" Samantha and they hadn't seen each other in quite some time. However, Samantha — who has the same father as Meghan — claims "the truth was totally ignored and omitted."
"I don't know how she can say I don't know her and she was an only child," Samantha said after Meghan claimed she "grew up as an only child" and wished she "had siblings."
Article continues below advertisement
"We've got photographs over a lifespan of us together. So, how can she not know me?" Samantha asked.
The author, who published a tell-all about Meghan in January, shared family photographs with the outlet and claimed one photo was taken 13 years ago, despite the former actress saying they hadn't seen each other in "18 or 19 years."
Meghan also claimed Samantha "changed her last name back to Markle in early 50s ... only when I started dating [Prince] Harry. I think that says enough."
Samantha hit back, saying: "I was a Markle before she was. I thought that was kind of weird that she would say I only changed my name back when she met Harry. Markle has always been my name."
Samantha even showed a copy of her 2008 college diploma, which says Samantha M. Markle.
Article continues below advertisement
Meghan and Samantha have had a tense relationship ever since the Suits star started dating Harry in 2016. In Samantha's book, she claimed Meghan had an affair while married to her first husband, Trevor Engelson, and she was supposedly dating Harry and chef Cory Vitiello at the same time.