Thomas Markle Jr. Says He Doesn't 'Agree' With 'Some Of The Things' Meghan Markle Said During Oprah Winfrey Interview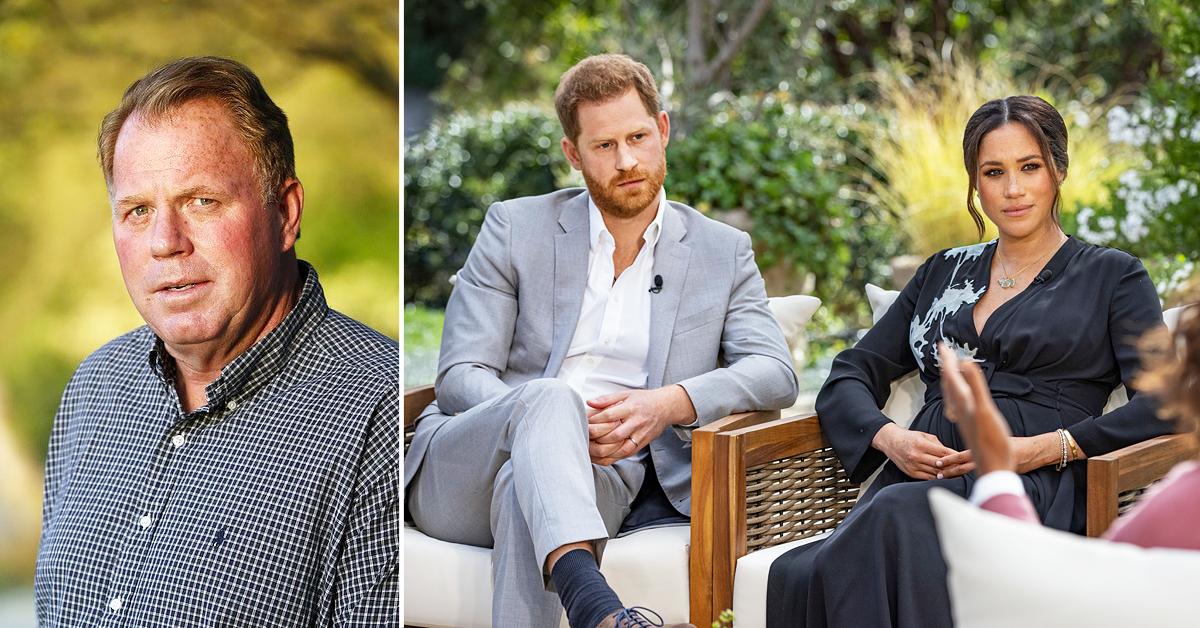 While speaking to Oprah Winfrey in March, Meghan Markle got candid about her mental health. However, her half-brother, Thomas Markle Jr., thinks she could be stretching the truth a bit.
Article continues below advertisement
"She kind of knew what she was getting into when she went into it [marrying into the royal family]. If you got a job and you got paid $4 million salary a year to bow and curtsy and shake hands and take pictures and do some charity work here and some charity work, it's about the highest pedestal you can get to in life. So, do your job and don't gripe about it," he said while being interviewed for Big Brother VIP.
"I don't 100 percent buy that and I don't agree with some of the things on the Oprah interview like not having those [mental health] services available. I can't imagine being that sheltered," he said, referring to when the former actress, 40, revealed she grappled with suicidal thoughts.
Article continues below advertisement
In the interview, Meghan said, "I just didn't see a solution, I don't understand how all of this is being churned out – again, I wasn't seeing it, but it's worse when you see it through your mom, friends. It was all happening because I was breathing. Look, I was really ashamed to say it at the time and ashamed to have to admit to [Prince] Harry especially because I know how much loss he's suffered, but I knew that if I didn't say it, that I would do it and I just didn't – I didn't want to be alive anymore."
Article continues below advertisement
Thomas also said that his dad is not a fan of Prince Harry. "My dad doesn't approve of them. My father said he couldn't even protect those chickens in the backyard if he needed to," he claimed. "He wants Harry to do things proper, like call him on the phone, go see him in person, and ask 'Can I take your daughter's hand in marriage?' He cherishes Meghan, he worships her. I feel sorry for him because she won't even pick up the phone and call my father ever, and then he is in the dark as much as everybody else is."
Despite the family drama, Thomas made it clear that has nothing but love for his sibling. "Yes I'll answer the phone if she picks up the phone," he said. "Everybody has always loved Meghan, everybody has always supported Meghan. I mean I may say bad things about her, I may write horrible letters about her but the end result is that I do love my sister."