Thomas Markle Jr. Reveals He Would 'Do Anything To See' Meghan Markle's 2 Children Archie & Lilibet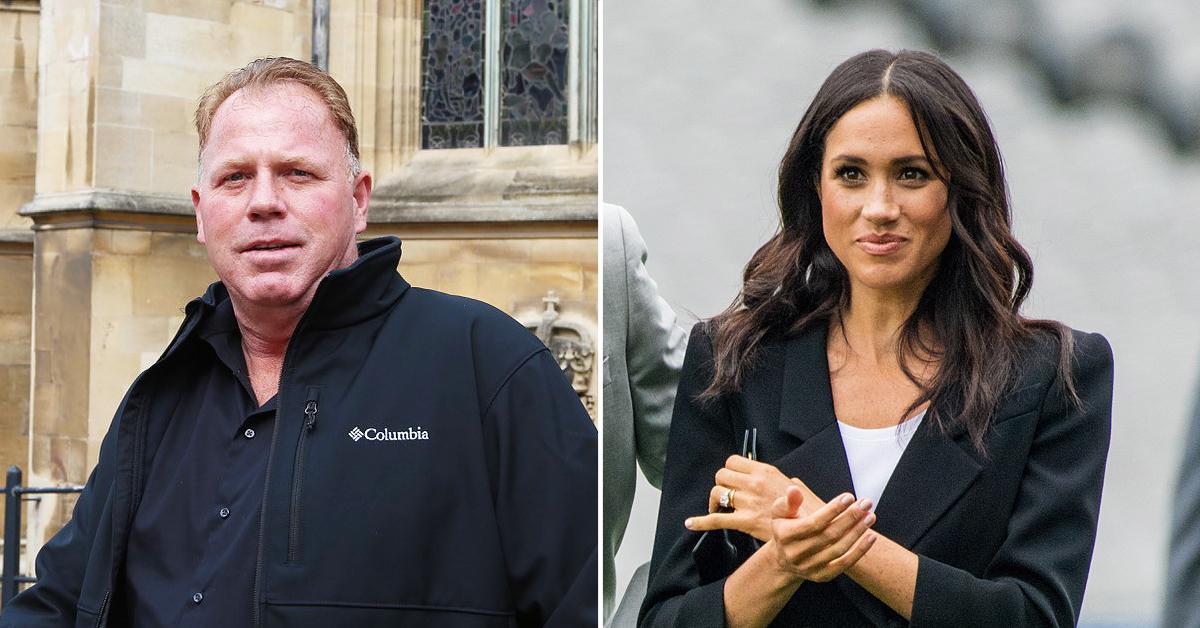 Making amends? It looks like Thomas Markle Jr. has changed his tune and now wants to see Meghan Markle's two children, Archie and Lilibet, after not having any sort of relationship with her.
Article continues below advertisement
"I don't need a photo-op to go see my sister, and I don't want a story behind it," he told New Idea. "I don't want anything, I would just love to go over to their home and knock on the door, give her a big hug and kiss, and say I missed the hell out of her and apologize right to her face ... maybe one day that will happen. I'd do anything to see Archie and Lilibet."
Thomas, who hasn't been on good terms with the former actress, 40, in years, gushed over their upbringing.
Article continues below advertisement
"Growing up with Megan was a great experience, we had a really good childhood together. We were very close, and even though our families were, you know, living in different locations ... we still got together for the holidays and lots of quality time," he said.
Article continues below advertisement
Thomas also said one of the reasons why he might have lashed out at his sister and Prince Harry is that he was getting used to being famous.
"Maybe I overreacted because the same exact thing happening to Meghan was happening to me," he noted. "I reacted on some information I got from some PR person at the palace, that maybe didn't have anything to do with Meghan and she didn't even say it. But me being under so much pressure, and hounded and harassed, all I wanted was them off my back. I love my sister, I always have."
Article continues below advertisement
"I was being backed into a corner, into a wall. I made some horrible mistakes and still regret them to this day. But filming Big Brother, I mean, my God, I got so much out of that personally, on a spiritual level, clearing the dust away, the bad clouds, the bad energy, and it turned into the most amazing, positive experience to undo all the bad," he continued.
In fact, he would love for the mom-of-two to tune into the latest season of Big Brother VIP. "I really hope Meghan is watching, that's why I'm doing this, so she can see the real me," he shared. "I want everybody watching to take away this side of me, the real me. I am lovable, nice, I'll give you the shirt off my back, I'm funny."