Thomas Markle Declares 'Everyone Would Hate' Meghan Markle & Prince Harry If It Wasn't For Their 'Multimillion Dollar Public Relations Team'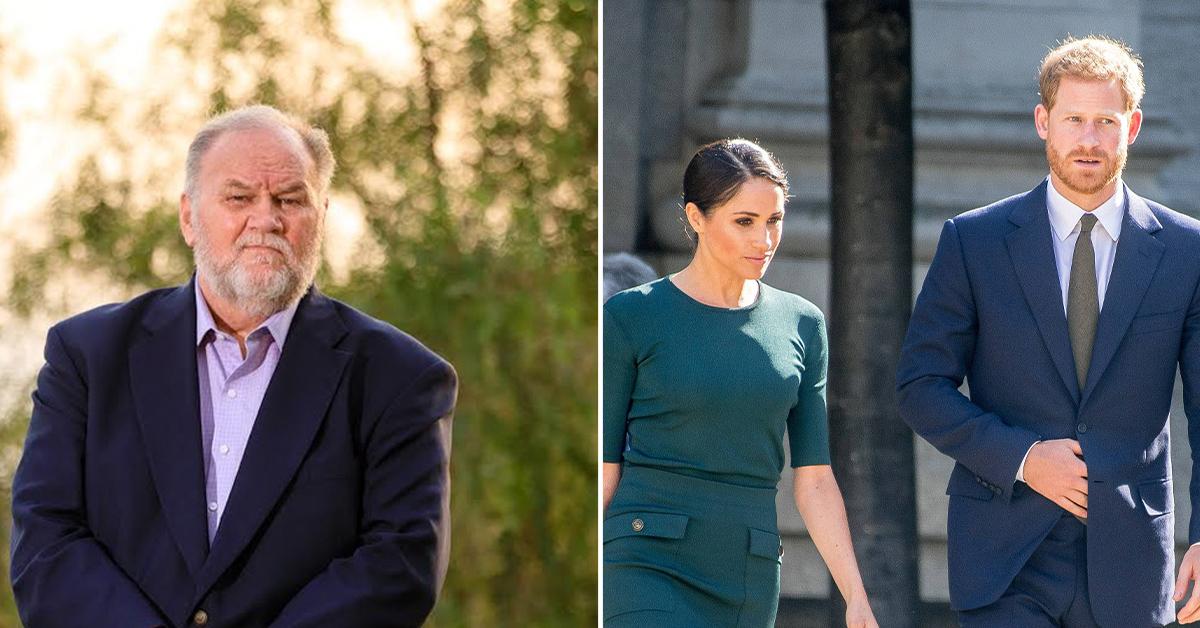 Thomas Markle has very strong opinions about his daughter Meghan Markle and her husband, Prince Harry. On his YouTube channel, the former lighting producer was very blunt when talking about the duo — especially since the prince, 37, didn't return home for Prince Philip's memorial service on March 29.
Article continues below advertisement
"He should be ashamed of himself, and ashamed to ever go back to England," Thomas said in the video. "But, I'm prejudiced against him, so."
"I don't know, I think other people feel the same way," celebrity photographer Karl Larsen, who was his guest, responded.
"Well, if they didn't have this multimillion-dollar public relations team, everyone would hate them. Now, only 90 percent of the population hates them," Thomas stated.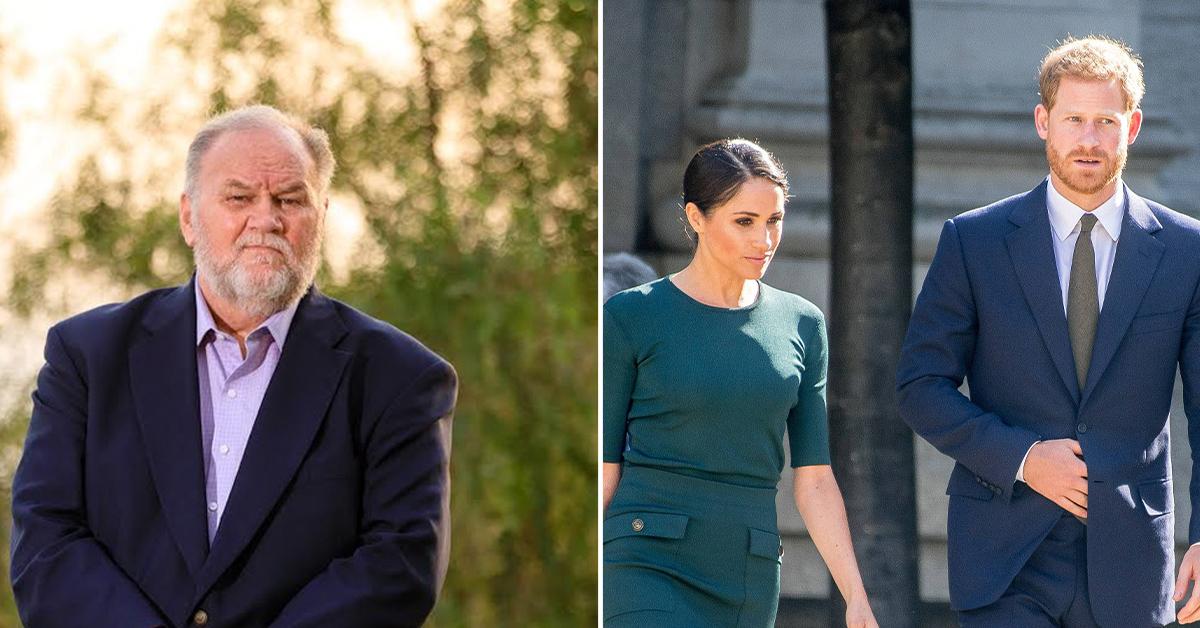 Article continues below advertisement
Prince Harry caused a stir when he confirmed that he would not be returning back to the U.K. for the service due to the lack of security.
Article continues below advertisement
"Attending and giving respect and giving God's grace to Prince Philip for a lifetime of service was very important to the Queen, and for them to not show up was a slap in the face to the Queen," Thomas said on his YouTube channel. "It was unforgivable. The British people won't forgive them for that, and they shouldn't."
He continued, "I don't know what the reason was, but there's no excuse at all. It's a slap in the face for the Queen and the British people."
Thomas, who has not had a relationship with Meghan in a long time, lashed out at the dad-of-two.
"Prince Philip was their grandfather so William has obviously had a great training from him and is going to learn examples from him. I just hope Harry gets some of these things in his mind," Thomas stated. "It [Harry not being here] was a big disappointment for everybody. People were talking about it. Certainly around where I was people were saying he should have been here. All this nonsense about how he couldn't get protection, as far as I'm concerned that was a pathetic excuse. He should've been here to honor his grandfather."