Prince Harry & Meghan Markle Are 'Living Like Hermits' In California, Claims Thomas Markle: 'They Never Have Guests Over'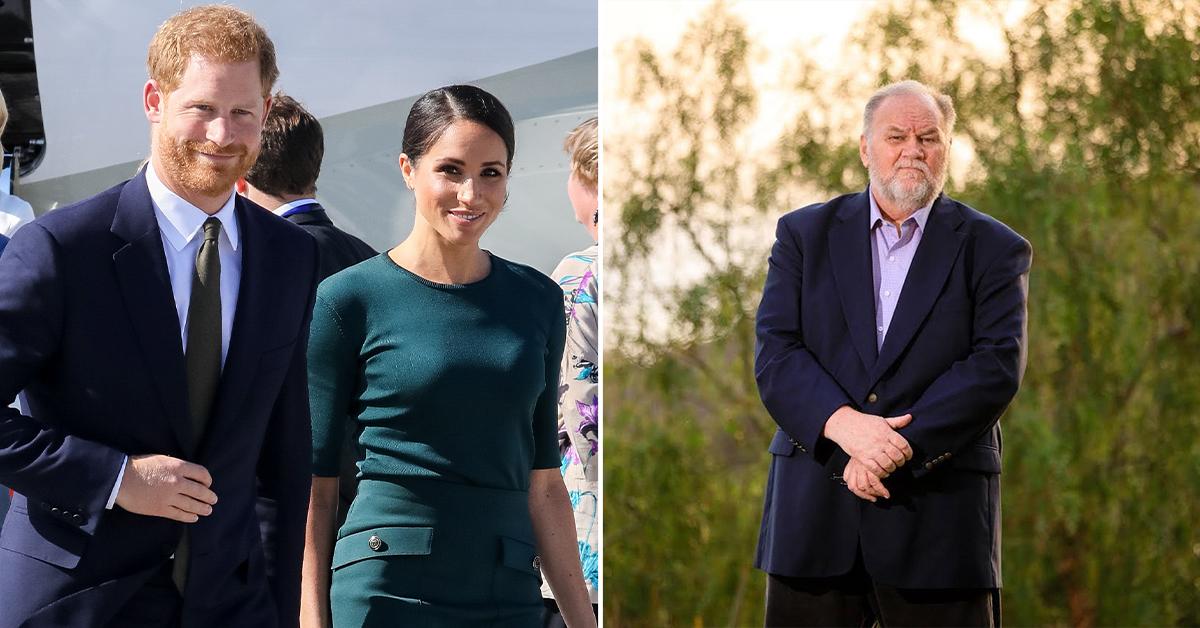 While Prince Harry and Meghan Markle insist they're much more content living in California, the latter's estranged father, Thomas Markle, believes the two have a rather lonely and boring life in America.
"Harry and Meghan are living like hermits in a 26-room house. They never have parties they never have guests, I think the only guests they have are their million dollar lawyers," he stated on GB News. "Otherwise it's Harry walking his dogs or riding his bicycle. I don't understand what they're doing."
Article continues below advertisement
Royal experts seem to agree with the father-of-three's harsh words.
"In only four years they've been on an extraordinary journey, making such huge decisions. But as Harry said, they are in it together, as a team," author Katie Nicholl explained to OK!. " When you think about what they've turned their backs on, what they've given up and particularly the sacrifices Harry has made, it's just as well they're such a strong unit because they've only really got each other. Meghan's only family connections are with her mother, Doria, and Harry's ties with his family are hanging by a thread."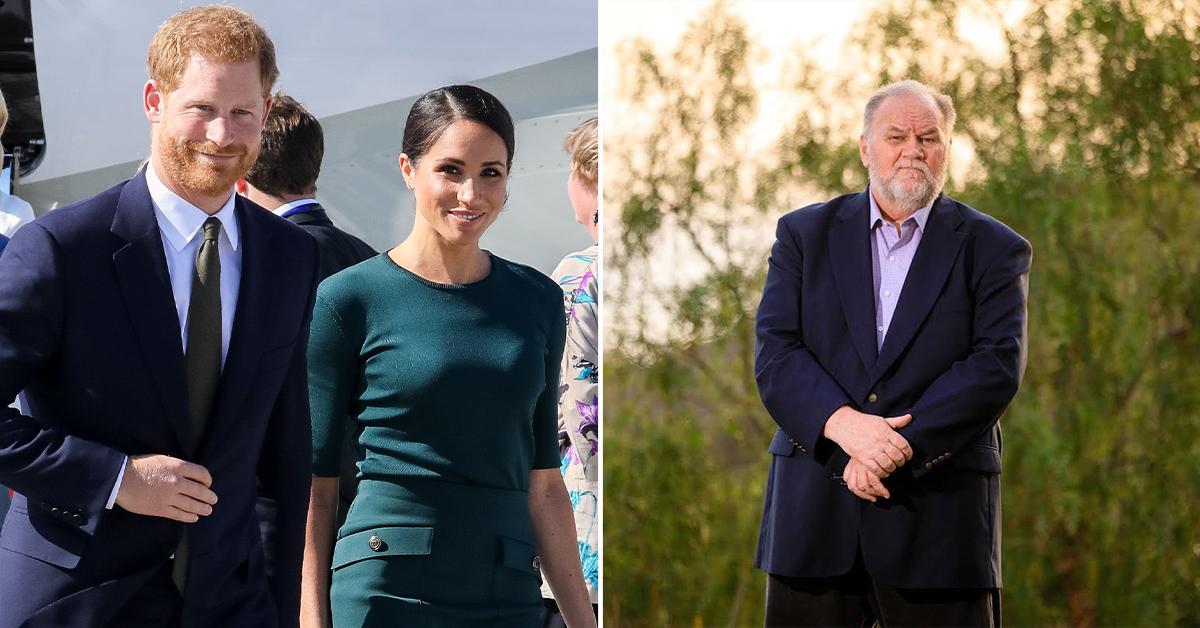 Article continues below advertisement
However, the former lighting director doesn't know the pair's new address or even have a telephone number for them.
"I'm still waiting for them to get to me. I had tried early on to contact them and never got through. At this point I don't know their number. I'll be very disappointed that I don't get to hold my granddaughter," he noted. "On July 18, I'll be 77 years old. Most of the Markle men don't make it much past 80. I might never see my grandchildren. I'm not looking for pity. I'm just saying that's a reality. All I can say is that I hope eventually I get to see these grandchildren of mine. I'm a pretty good grandpa."