The royals have a large extended family, and there are some relatives we don't hear much about.
So, it's nice to catch up with the younger half-sister of Peter and Zara Phillips, the Queen's eldest grandchildren.
Article continues below advertisement
Stephanie Phillips is the 23 year-old daughter of Princess Anne's first husband, Captain Mark Phillips, and his American second wife, Sandy Pflueger.
Like her parents, Stephanie is a keen equestrian and is making a name for herself as an event rider.
She is close to Peter, 43, and Zara, 39, as she grew up living partly with her dad in a cottage on Princess Anne's Gatcombe Estate in Gloucestershire.
Her career has not taken off yet — but she has the right pedigree as her mum, Hawaiian-born Sandy, who was part of the U.S. dressage team at the 1984 Los Angeles Olympics.
After doing well at the prestigious Dean Close School in Cheltenham, Stephanie graduated in business management at Worcester University, but despite her royal connections, she has kept a low profile — and even worked as a barmaid.
She is sponsored by saddle makers Voltaire Design and is often seen in trendy outfits.
Article continues below advertisement
An excellent skier and keen globe-trotter, she is currently dating agriculture graduate William Hosier.
A flower girl at both Peter and Zara's wedding, Stephanie has described Peter as "the best big brother out there."
She has also shared snaps of her with her niece, Peter's 9-year-old daughter Isla.
Article continues below advertisement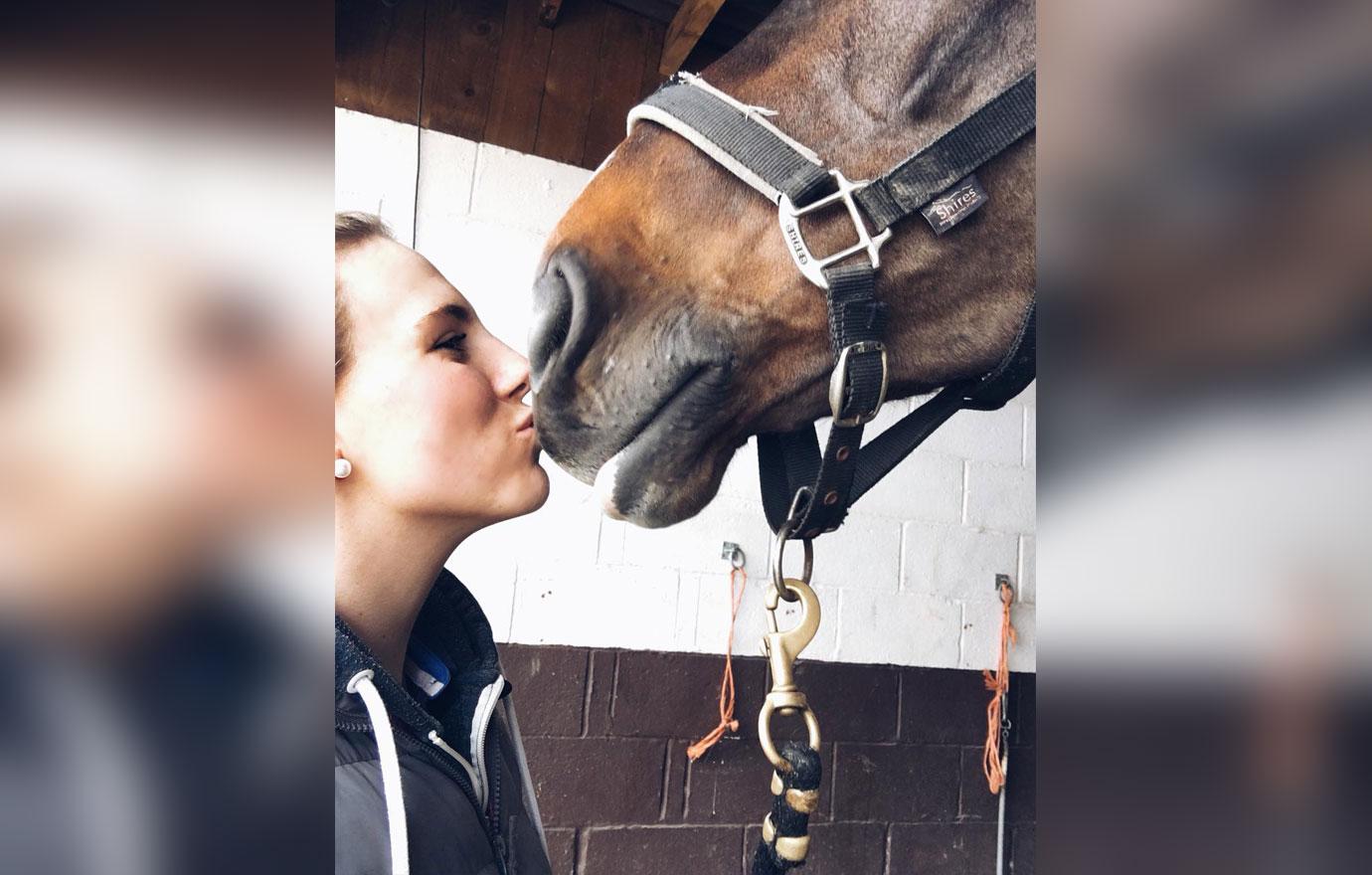 In one photo of the youngster wearing Easter bunny ears, Steph wrote: "Cutest Easter bunny ever!"
Peter and his now estranged wife, Autumn, replied: "She loves her auntie Steph!"
Steph has also been spotted giving burly Mike Tindall (Zara's husband) a piggy-back ride and hugging Zara, who is 17 years older.
In one Facebook post, Steph says of her dad: "Love him loads."
Article continues below advertisement
But sadly her parents, who wed in 1997, split in 2012.
We don't hear quite so much about another half-sibling, however.
Captain Mark, who was married to Princess Anne from 1973 to 1992, has another daughter Felicity from a one-night stand with New Zealand art teacher Heather Tonkin in 1984.
It's not thought that Mark, now 72, has ever met his daughter.