Sophie, Countess Of Wessex Shows Off Her Gorgeous Hat At Royal Ascot — The Same One She Wore To Kate Middleton & Prince William's Wedding!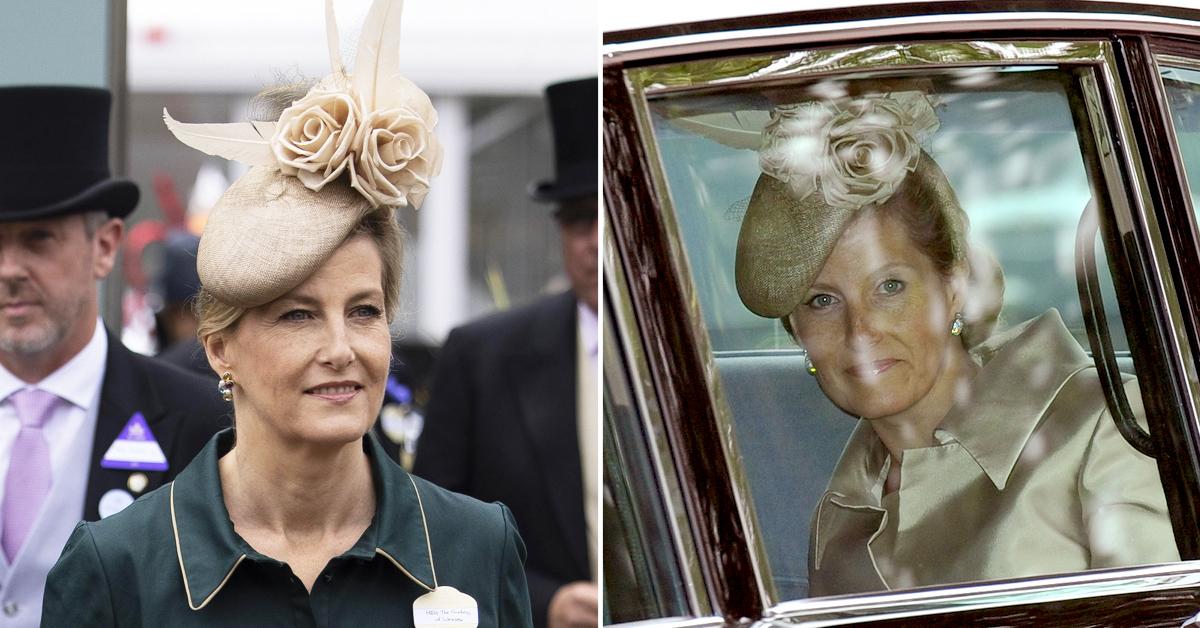 Royal recycling at its finest! Sophie, Countess of Wessex showed off her gorgeous hat on Ladies' Day at the Royal Ascot — and it's the same headpiece she wore to Kate Middleton and Prince William's wedding in 2011!
Article continues below advertisement
Article continues below advertisement
Sophie is not the only royal to wear old things. In fact, Kate Middleton recently wore the same blouse from 2010 in a new YouTube video.
Article continues below advertisement
Kate, 39, is known for recycling things in her wardrobe. "Sensible dressing is a big part of the Duchess of Cambridge's brand. She's sending a message that she's not going overboard," fashion writer Elizabeth Holmes said as to why Kate likes to repeat her outfits.
This is the third time this week that Sophie has attended the event. Unfortunately, Queen Elizabeth has not been able to go, but she may make an appearance later this week.
Article continues below advertisement
"Obviously the Queen would love to attend, as you know she's fanatic about racing, watching racing and breeding horses, and has been going to Ascot all of her adult life," the Queen's racing manager, John Warren, said. "So, it's a shame to miss an event. The plan at the moment is to see how it goes towards the latter part of the week and if the Queen's able to come because she's got runners, then, fingers crossed, it will happen."
"In the past, she would have gone and looked at horses in the paddock, even though they weren't hers because she is so fascinated in the breed so she'd want go and look at the stallion prospects of the future," Warren noted. "Every race that takes place every day of the week, the Queen will certainly read the Racing Post every morning, look at the breeding of all the winners the day before, and see that these stallions that she uses will be potential horses for her own mares. It's a deep fascination, a very broad escapism for all the other things that the Queen has to deal with in her life."
Article continues below advertisement
Warren couldn't help but gush over the Queen's busy life.
"It's remarkable. The Queen's energy levels are incredible. She's 95. She went down to the G7 this week, and trundled back on the train in the middle of the night and the energy will be raised higher again for a week like Ascot," he said.