Royal Family Relieved After Meghan Markle & Prince Harry's Netflix Docuseries Premiere As There Was Nothing 'New,' Expert Claims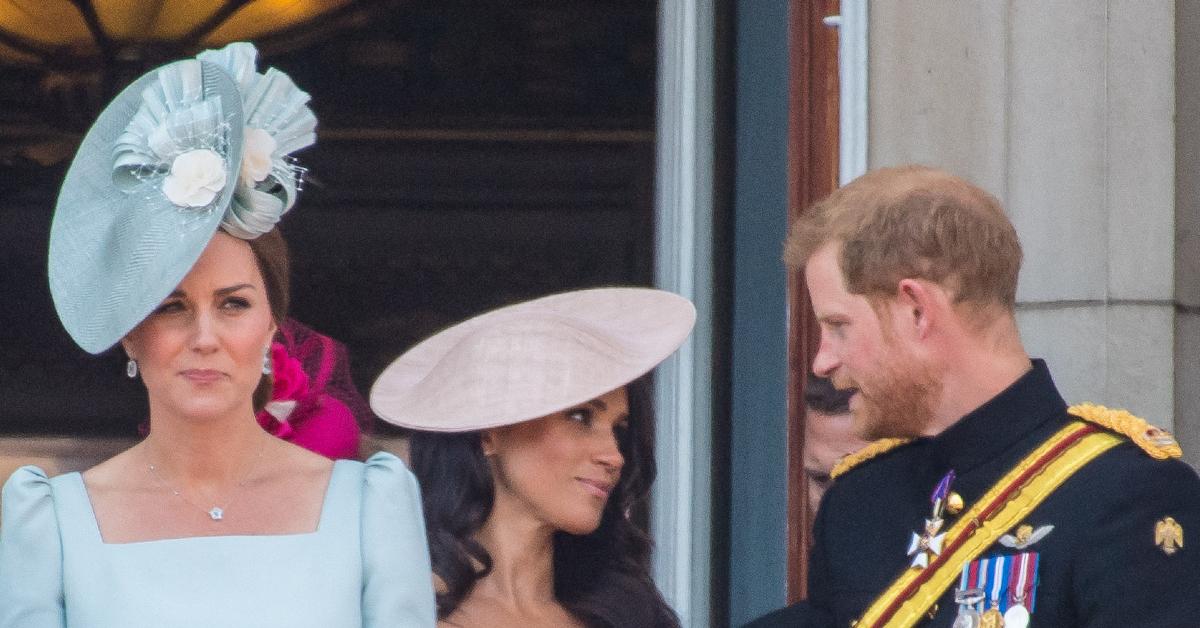 It looks like the royal family is relieved after Meghan Markle and Prince Harry's Netflix docuseries dropped on Thursday, December 8.
According to royal expert Jonathan Sacerdoti, he believes the prince's brood is happy he didn't spill any more secrets.
Article continues below advertisement
"I don't think there was very much in there that was particularly new or that will have worried them too much. It was repetition of the same old gripes, repetition of the same sort of stuff [they've previously claimed]," he told Us Weekly. "So, I think they may be breathing a sigh of relief on that front, but, you know, there are three more of these [episodes] to come."
Article continues below advertisement
"I think that if anyone was watching it for explosive gossip about the royal family, they would've been sorely disappointed," the journalist noted, adding that he was surprised Meghan's niece, Ashleigh Hale, spoke out. "I found one bit where she talked about her niece quite interesting, the idea that she had this very close relationship with her niece. And in fact, this was [the] one person from her father's family who was actually interviewed in the whole piece."
"What was interesting was the recounting of the story where she said that they didn't invite her niece to her wedding, even though they just had a section in the program where they outlined how close they were and how actually they were just like sisters according to Meghan," Sacerdoti said. "Now, if that's the case, that still doesn't really explain very much to me. I mean, this was a massive wedding [and] very few members of her actual family there."
He added: "Here is somebody she's genuinely close to, by her own reckoning and by the niece's reckoning, and she's not invited — but people like George Clooney, who she'd never actually met, were invited to the wedding. That felt very strange."
Article continues below advertisement
During the series, Hale revealed she understood why Meghan could no longer have her attend the nuptials.
"With Ashleigh, the guidance at the time was to have her not come to the wedding," the former Deal or No Deal briefcase holder revealed.
"I think I said I was hurt on some level but I understood where it was coming from," Hale said of the news. "To know that it was because of my biological mother, that this relationship that's so important to me was impacted in that way ... to feel like because of her it was taken away .... It's been hard."
Article continues below advertisement