'He Was Particularly Unhappy': Prince Harry 'Went Along' With Oprah Winfrey Interview At 'Meghan's Insistence,' Ex-Bodyguard Claims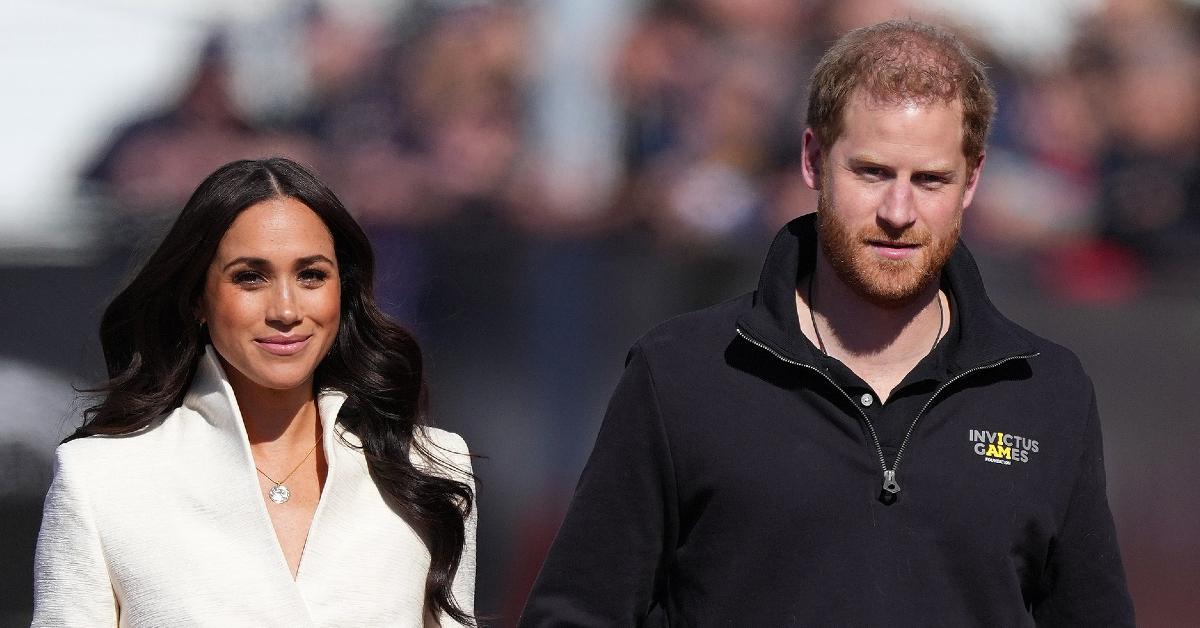 Meghan Markle and Prince Harry ruffled feathers when they sat down with Oprah Winfrey in March 2021, but according to Princess Diana's former bodyguard Ken Wharfe, he thinks the 37-year-old didn't want to throw his family under the bus in the first place.
"I feel that the Oprah Winfrey interview with Harry and Meghan was not one that he wanted to happen," Wharfe said. "I firmly believe that he went along with it at Meghan's insistence, and I had a sense that he was particularly unhappy with that interview."
Article continues below advertisement
During the interview, the duo claimed that someone in the royal family was "concerned" over Archie's skin color.
As a result, Wharfe believes that Harry "seemed unsettled about discussing personal things, particularly about his brother and the alleged racist remark within his family about the likely color of baby Archie's skin."
Article continues below advertisement
Going forward, "Harry doesn't want to be seen as the same sort of man as his brother and father. Instead, he wants to be trusted as Diana was," Wharfe shared.
However, Wharfe revealed that he wouldn't be surprised if the prince does return to The Firm one day.
"He isn't coming back yet but it did leave the door open, and he isn't ruling anything out," he said. "No one can actually predict what will happen with Harry, Meghan and their children. Anything could happen – but I do think that, at some point in the future, things will change and he will return in some form as an operational prince of the realm."
"Whether Meghan comes too is a different question," he added. "There may be a situation, I feel, where he divides his time between two continents, with his wife and children largely staying in the U.S., where they all seem to feel more comfortable."
Article continues below advertisement