Meghan Markle & Prince Harry Called Out For Being 'Hypocritical' For Showing Text Messages & Their Home In New Netflix Show After Wanting Privacy: Expert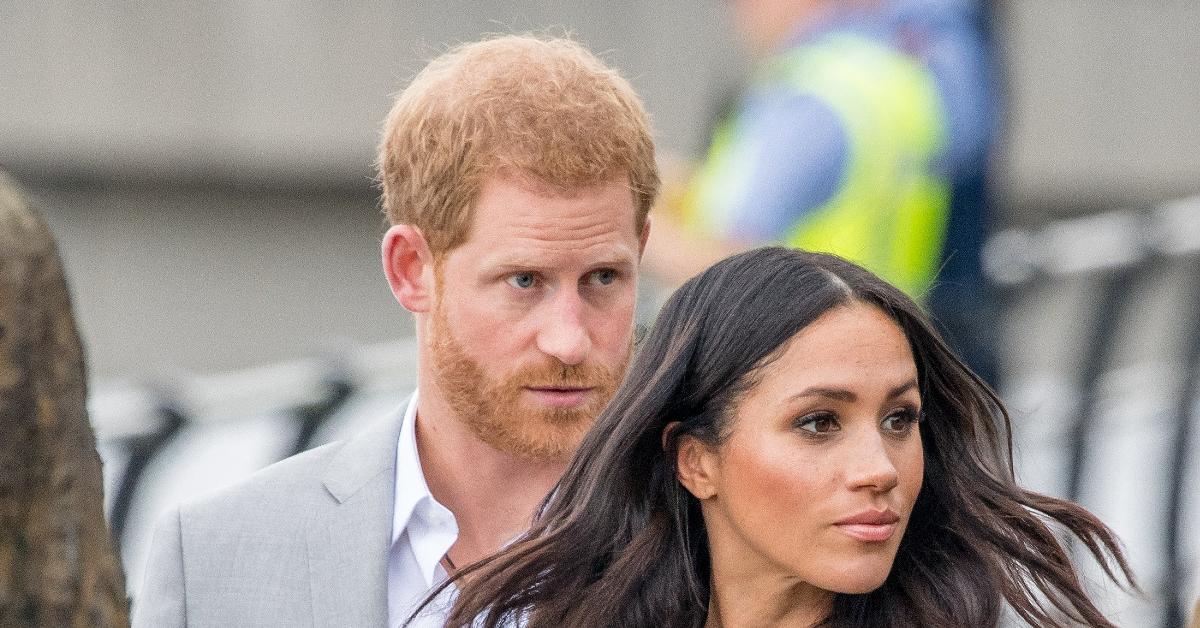 After months of anticipation, Meghan Markle and Prince Harry's Netflix show finally premiered on Thursday, December 8, but expert Nick Bullen is calling out the couple for exposing text messages and other secrets, even though the whole reason they left the royal family was to maintain some privacy.
Article continues below advertisement
"I think it is the most enormous pile of self-serving twaddle that I've watched in quite a long time," the expert told Fox News Digital. "I mean, please, how much of this have we heard before? I think Netflix is probably really angry with the Oprah interview [from March 2021] because she got all the really juicy stuff. This is just a rehash of lots of things we've heard about like Harry's anger with the press. We've heard about the so-called institutional racism in Britain. We've heard about the formality of the British royal family, how Meghan was a breath of fresh air at first – we've heard it all before."
Article continues below advertisement
"The thing that is most shocking to me, though, is that this is a couple who left for a private life," Bullen fumed. "They were fed up with the press intrusion and wanted their privacy. And in this series, they've not only opened up their home, but they've revealed their text messages, they've shown photos from their most private moments – there are even photographs from the moment that Harry went down on one knee to propose. It's just hypocritical beyond belief that they wanted privacy and now they are opening up every single aspect of their lives."
In the show, Meghan, 41, shared text messages with her father, Thomas Markle, after he had a heart attack and didn't end up coming to her 2018 wedding to Prince Harry.
Article continues below advertisement
"It's great for viewers in terms of a reality show, but why do they feel the need to share that with us if they want to keep some privacy in their lives?" Bullen noted. "That's the thing that surprised me the most, just how much this was thrown up. I was also really surprised that it's being billed as a documentary. This is not a documentary. This is a reality show. This is the Kardashians on a regal basis. A documentary has some form of editorial balance and questions are asked. Opinions are raised. But there are no questions. There are no opinions. There is only one truth in this series – and that's Harry and Meghan's truth."
Article continues below advertisement