Meghan Markle's Oprah Winfrey Called Out By Expert, Says It's 'Worse Than A Crime'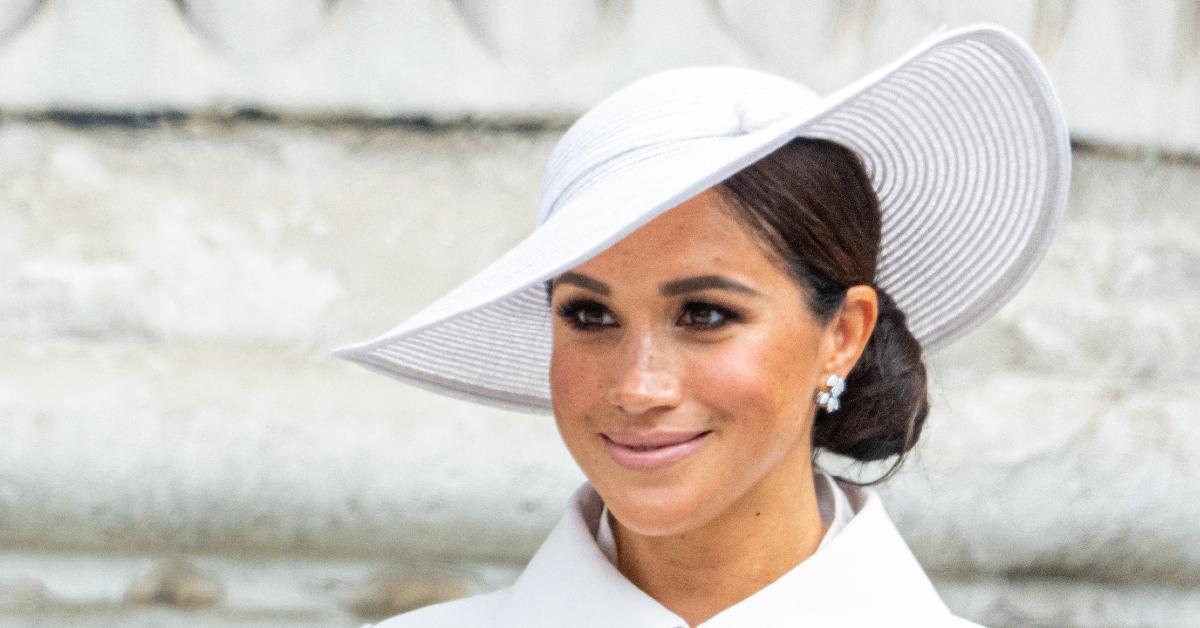 It's been over one year since Meghan Markle sat down with Oprah Winfrey to discuss her time in the royal family.
Now, royal biographer Lady Antonia Fraser is calling out the former actress, 41, for her actions.
Article continues below advertisement
"When Meghan first came to this country, I was very much in favor of her as an independent force — in order to remain the same, you must change," she said.
"I wrote her a letter," Fraser continued. "I said, 'Do not reply'; I was just talking about independent women in history I've written about. I sent it to Frogmore [where the Sussexes then lived]. It came back, saying, 'Not known at this address.'"
Article continues below advertisement
In March 2021, Prince Harry and Meghan Markle didn't hold back when talking about their time in the palace. The pair claimed that someone in the royal family was "concerned" over Archie's skin color.
"Now I'm afraid [the interview with] Oprah Winfrey was worse than a crime; it was a mistake," Fraser said of the tell-all. "I just wish vainly she'd shut up. And Prince Harry. And Prince Andrew."
Article continues below advertisement
After the interview sent shockwaves around the world, author Tom Quinn said that Meghan might regret what she said.
"I think the problem for Meghan was that she was angry, she was upset," he noted. "I think that she thought when she entered the Royal Family she could shake them up and they would love it, she would do things Meghan's way."
"When that didn't happen and she came up against what she saw as the forces of reaction it made her so upset that, that interview was her way I think the only way for her to get her revenge and put the case as she saw it," explained Quinn. "But I think later on she will think I shouldn't have burnt my bridges to that extent."