Queen Máxima Of The Netherlands Greets Kids At The Queen Beatrix School In The Netherlands — Pics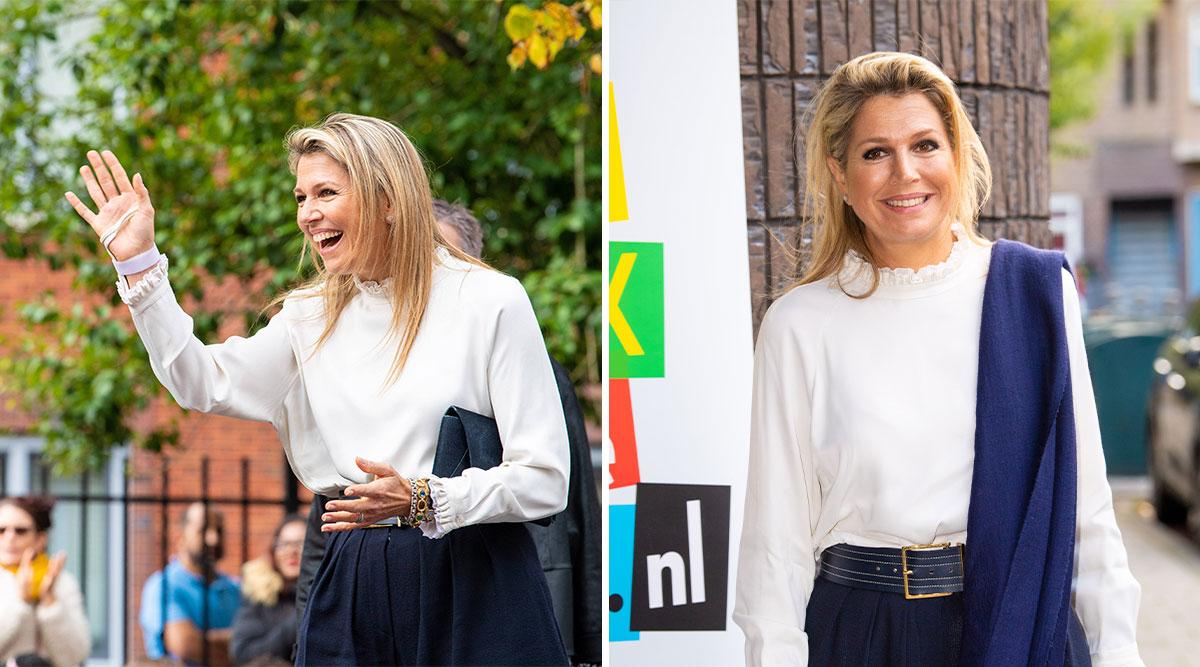 Queen Máxima of the Netherlands looked happier than ever when she greeted schoolchildren at the Queen Beatrix School in the Netherlands on Wednesday, October 13.
Article continues below advertisement
The blonde beauty opted for a white long-sleeved top, which she paired with blue pants and matching heels.
Article continues below advertisement
Scroll through the gallery below to see more photos from her outing!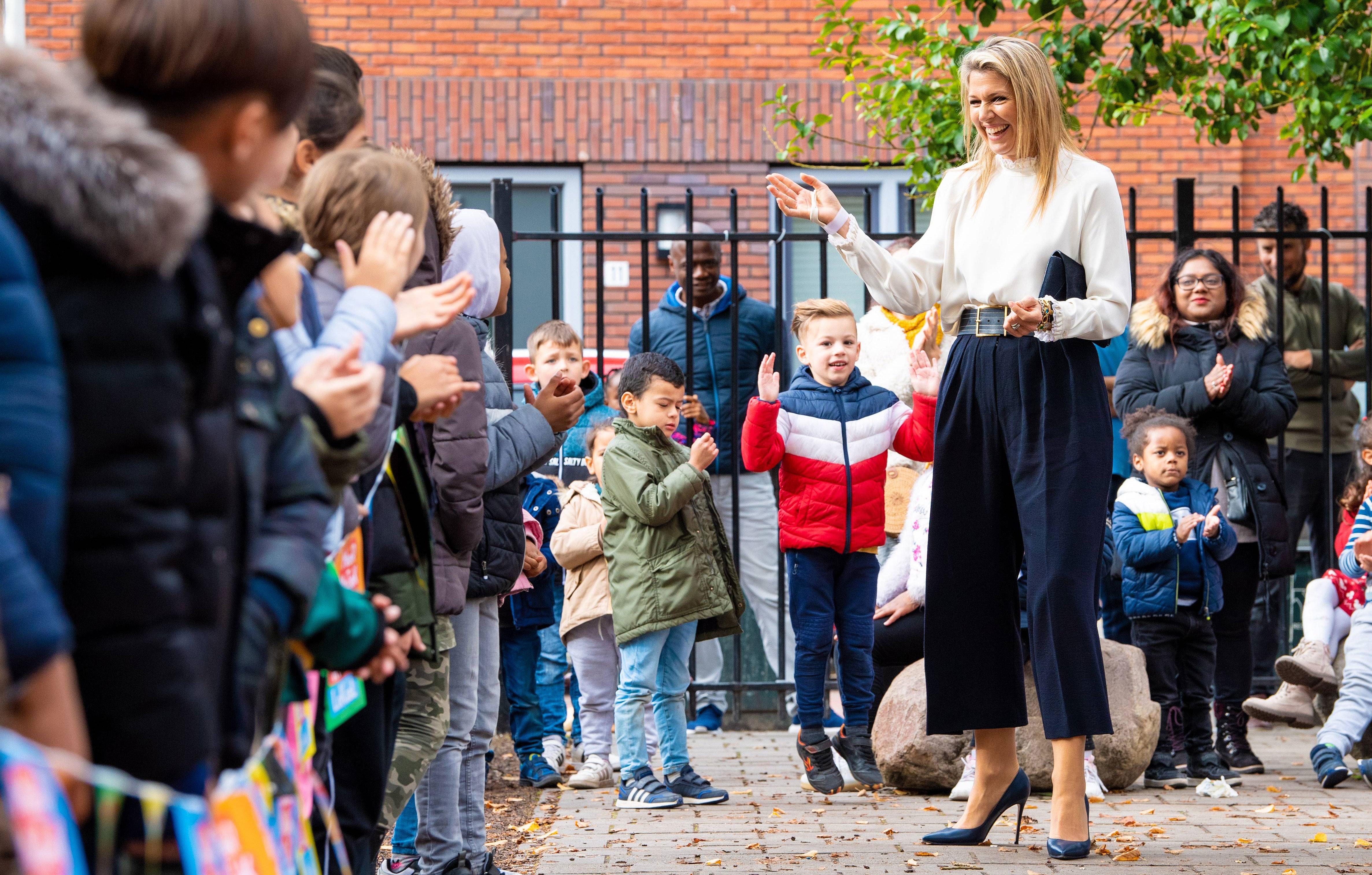 Article continues below advertisement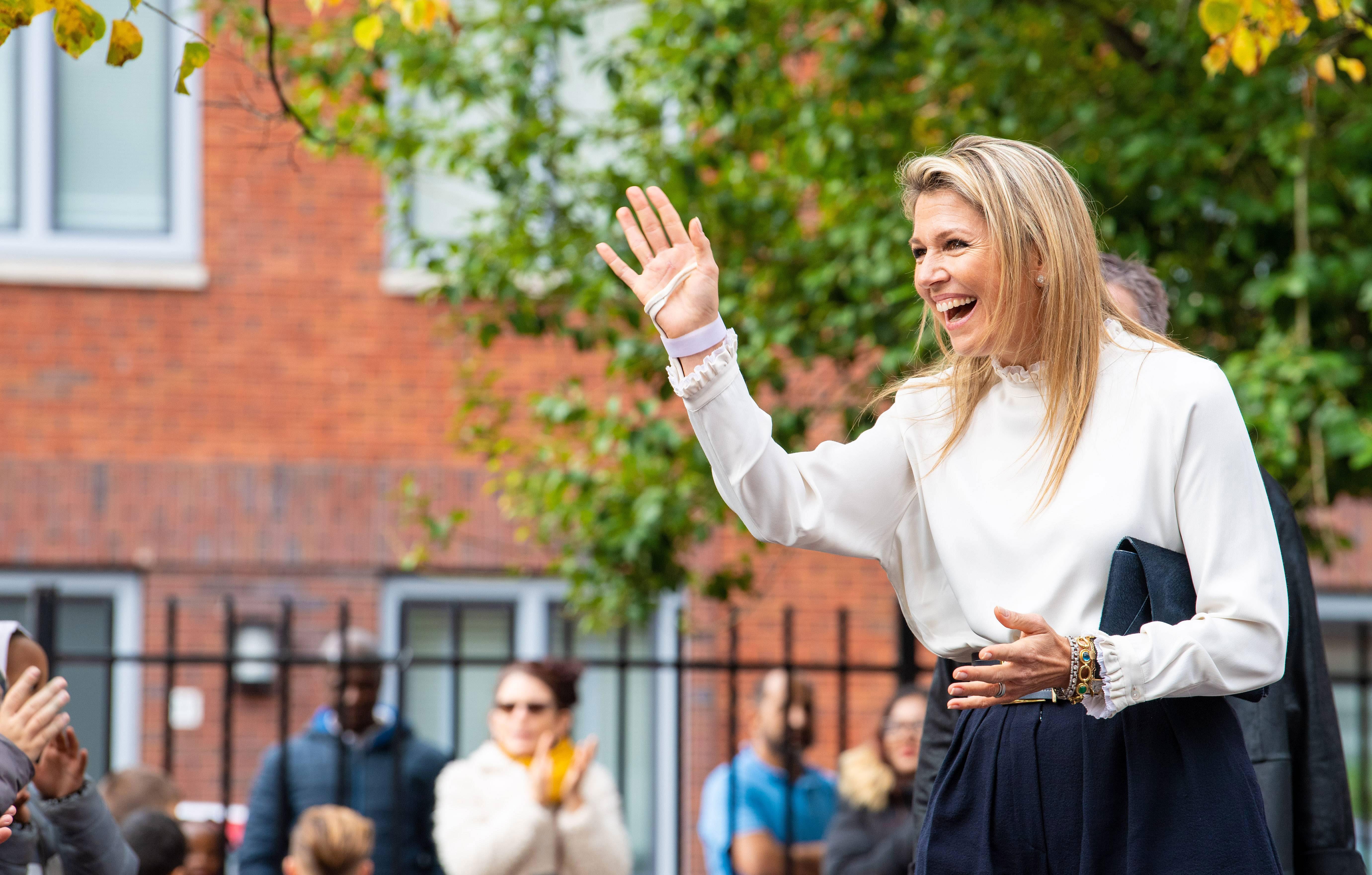 "The Queen Beatrix School in The Hague participates in the Largest School Band in the Netherlands. They practice for the performance at the Christmas music gala. Queen Máxima attends the music lesson of group 8b. Music education contributes to the cognitive, social and creative development of children," a caption read of her day.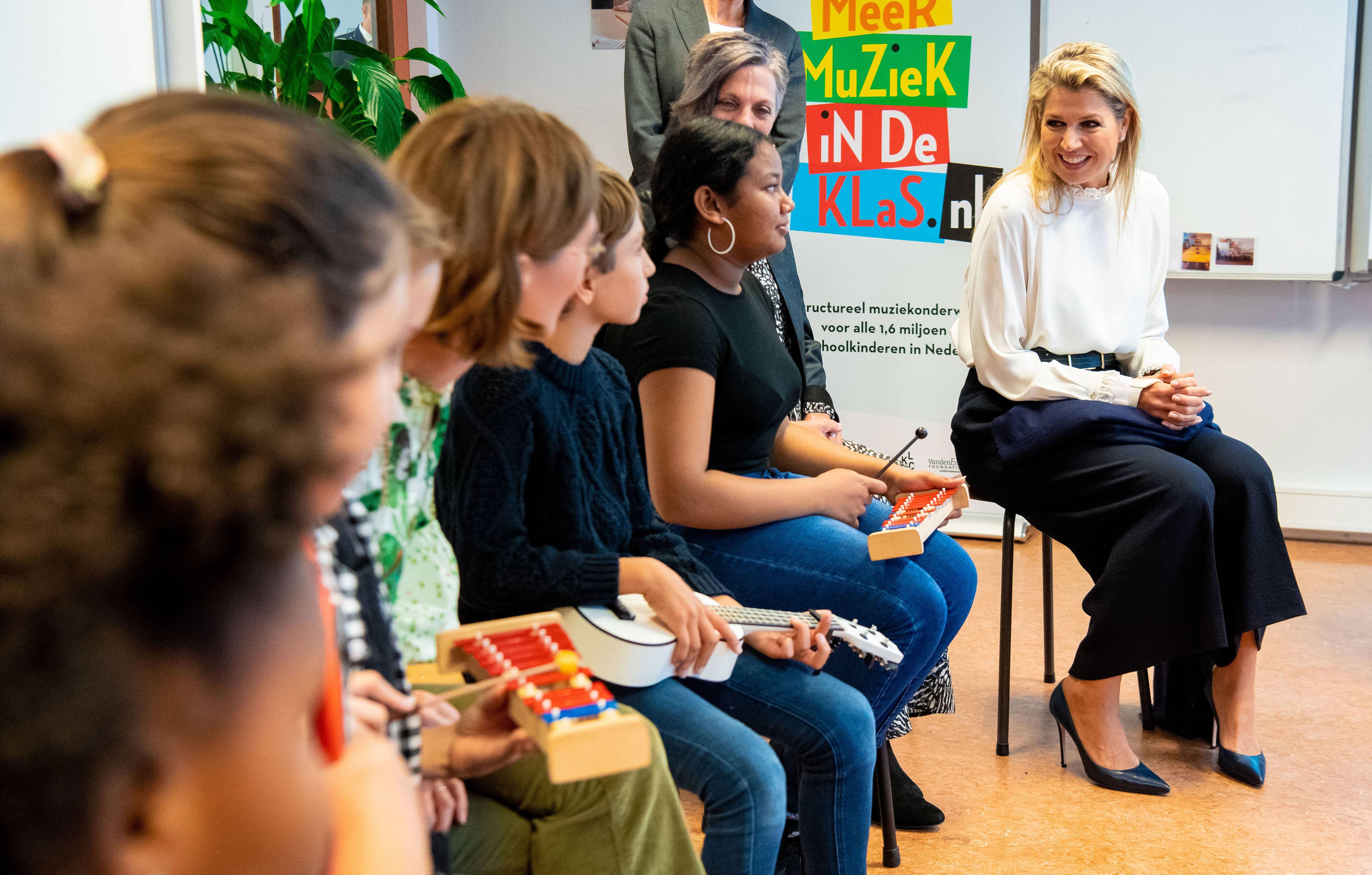 "After the lesson, Queen Máxima talks to the children about what they have learned. She also participates in a conversation with specialist teachers about the role and added value of music education at this school, partly in response to the corona pandemic. When saying goodbye in the schoolyard, Queen Máxima is sung to by the students," the caption continued.
Article continues below advertisement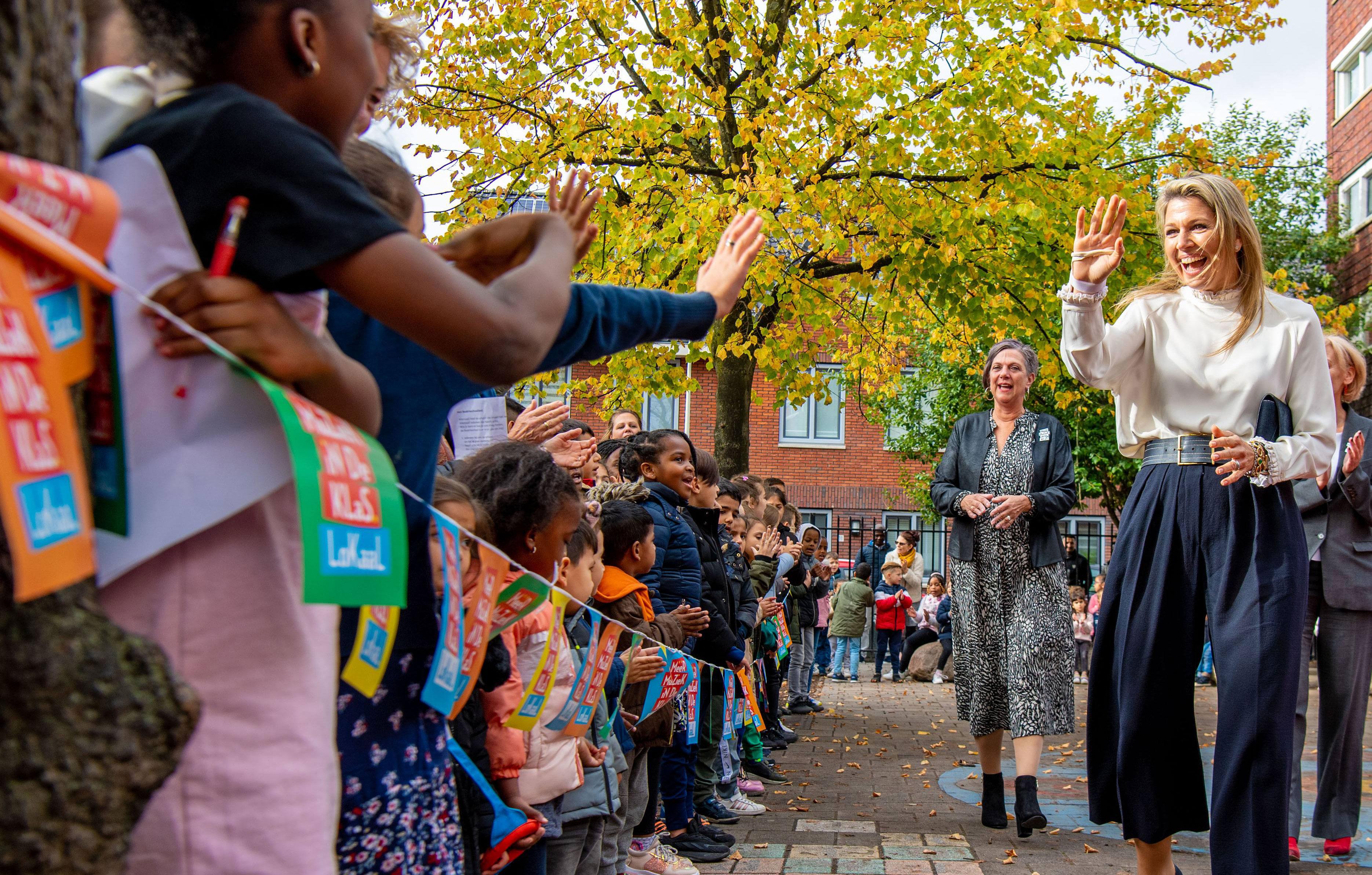 "Stichting Mér Muziek in de Klas is committed to structural music education for all 1.4 million primary school children in the Netherlands. Queen Máxima is honorary chairperson of More Music in the Classroom," the note said.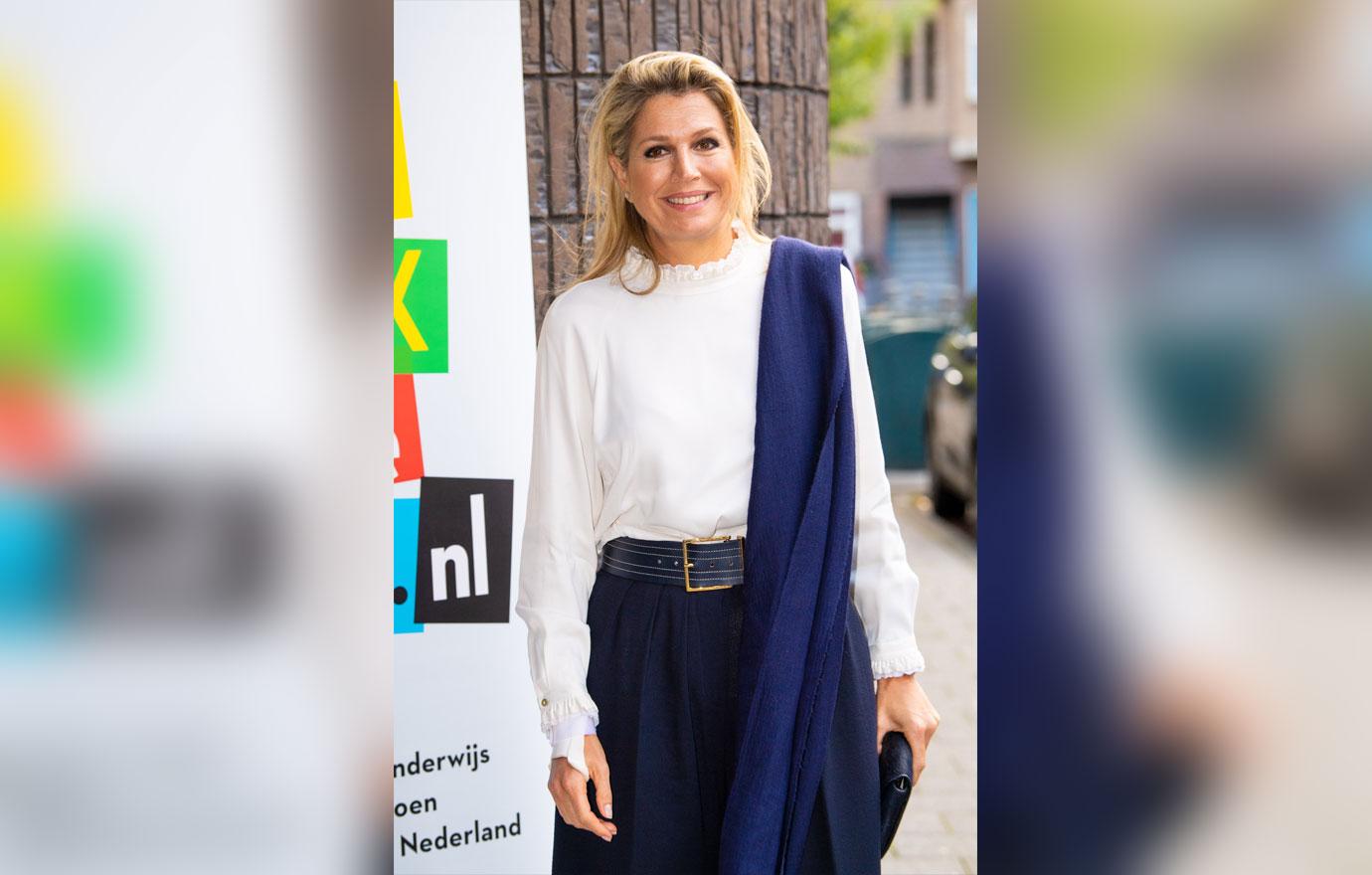 Of course, people loved seeing the Queen interact with the youngins.
One person wrote, "🙌❤️👏," while another said, "💕🕊️💕🕊️💕👑🕊️👑💕🕊️💕🕊️."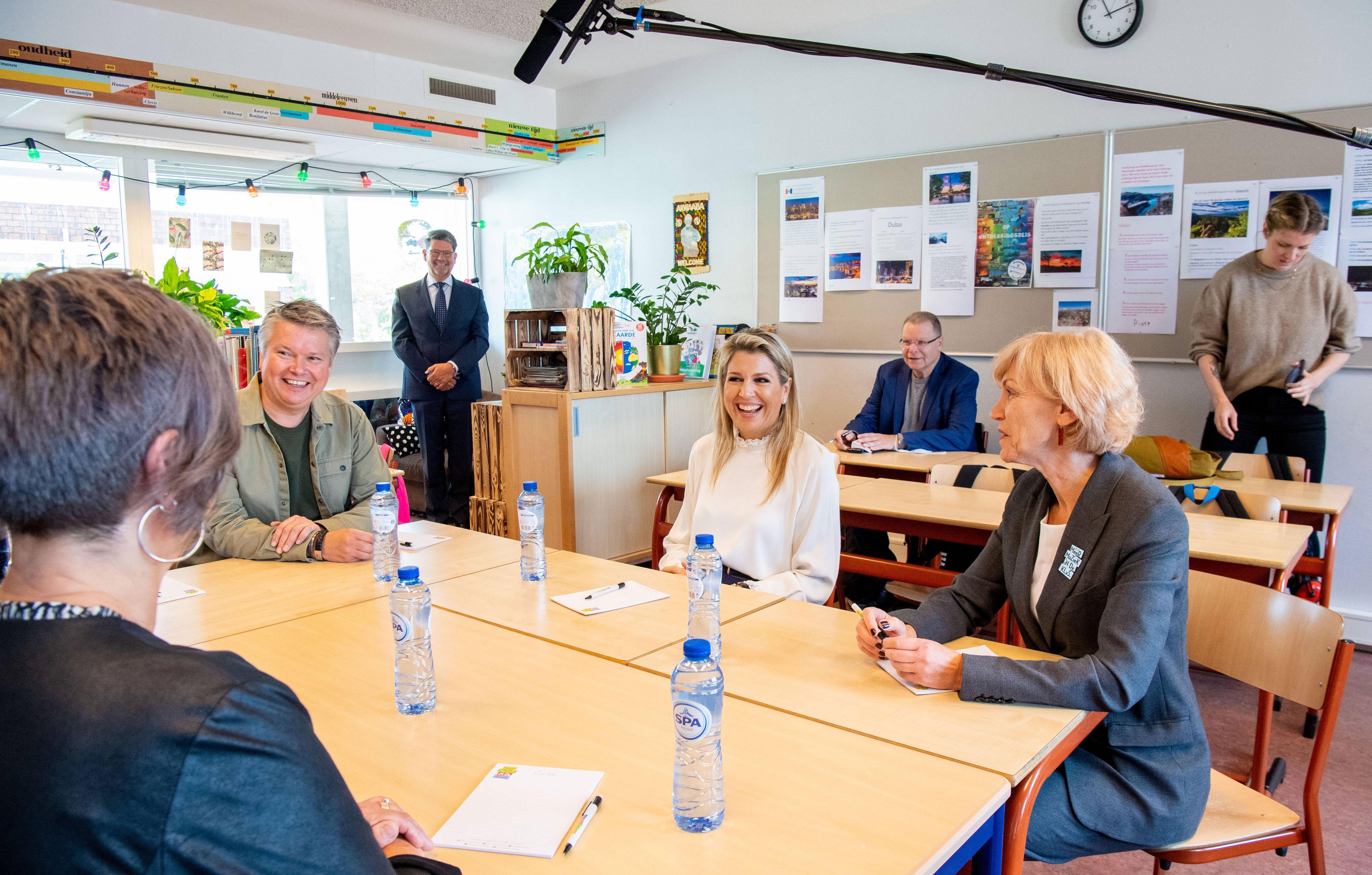 Last week, the Queen wore a funky outfit when attending a new art exhibition about Frida Kahlo.
"For the first time, personal belongings such as painted corsets, clothes and jewelry are displayed along with her paintings and drawings. Frida Kahlo incorporated her personal setbacks, including physical limitations, and her ideals of equality into her works of art. Museo Dolores Olmedo from Mexico, with its largest collection of Kahlo artwork, lent it out. The possessions come from the 'Blue House,' the current Museo Frida Kahlo, which she and her husband inhabited in Mexico City," the message said.