Queen Máxima Of The Netherlands Shines Bright In A Colorful Outfit While Attending The Anniversary Of The Fonds Kwadraat — Pics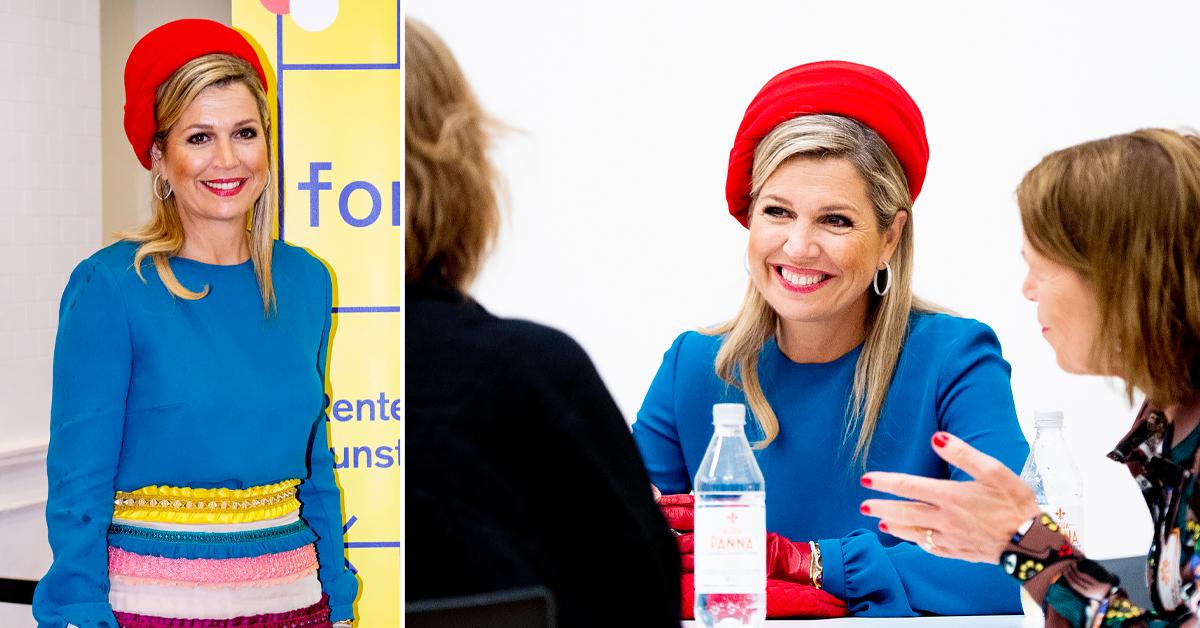 Queen Máxima of the Netherlands made sure to stand out when she attended the anniversary celebration of the Fonds Kwadraat in Amsterdam on Wednesday, September 29.
Article continues below advertisement
The blonde beauty donned a red hat, which she paired with a blue long-sleeve shirt and a patterned skirt.
Article continues below advertisement
Scroll through the photos below to see her outing!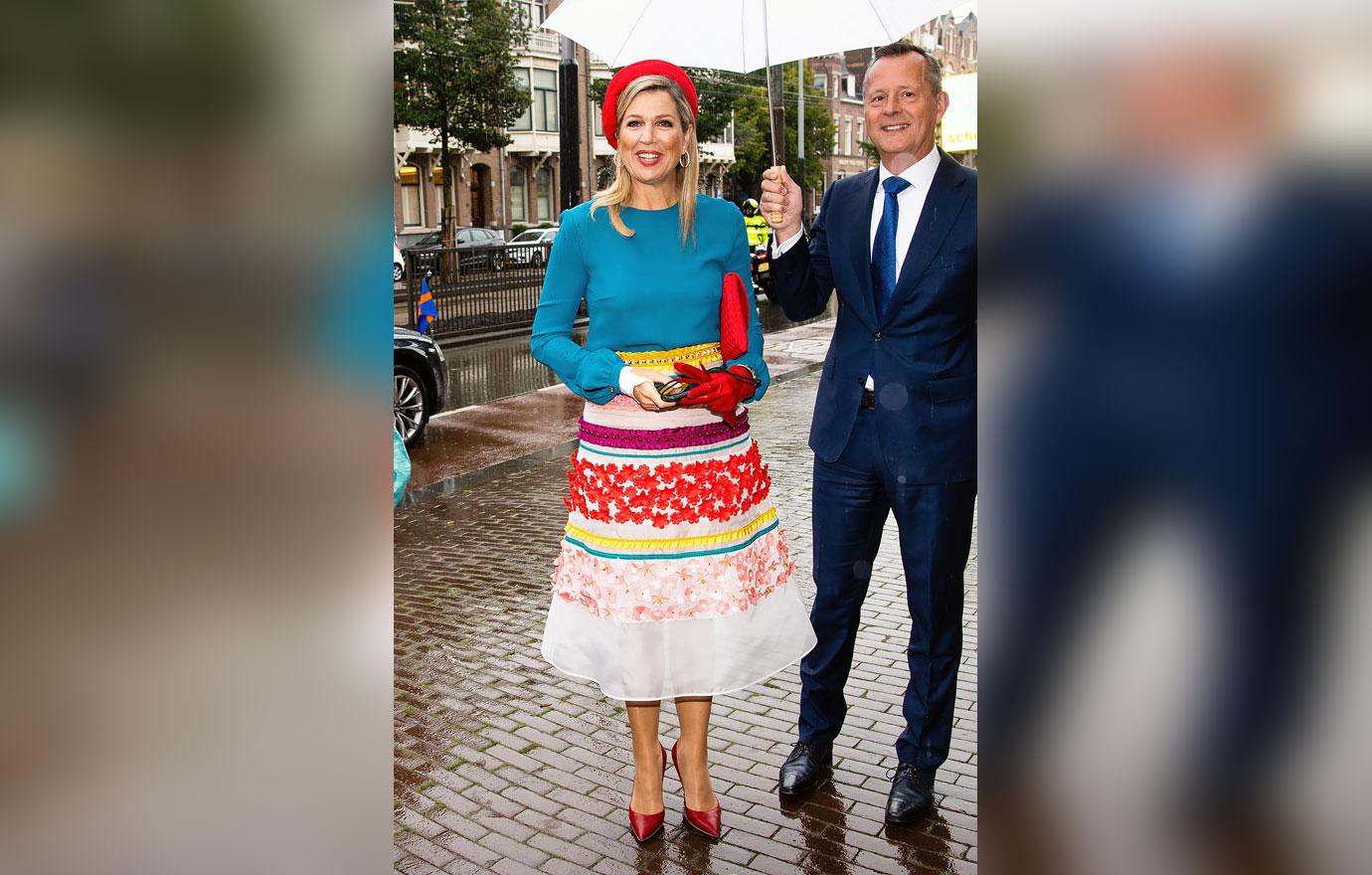 The Queen also wore some red shoes to go with her ensemble!
Article continues below advertisement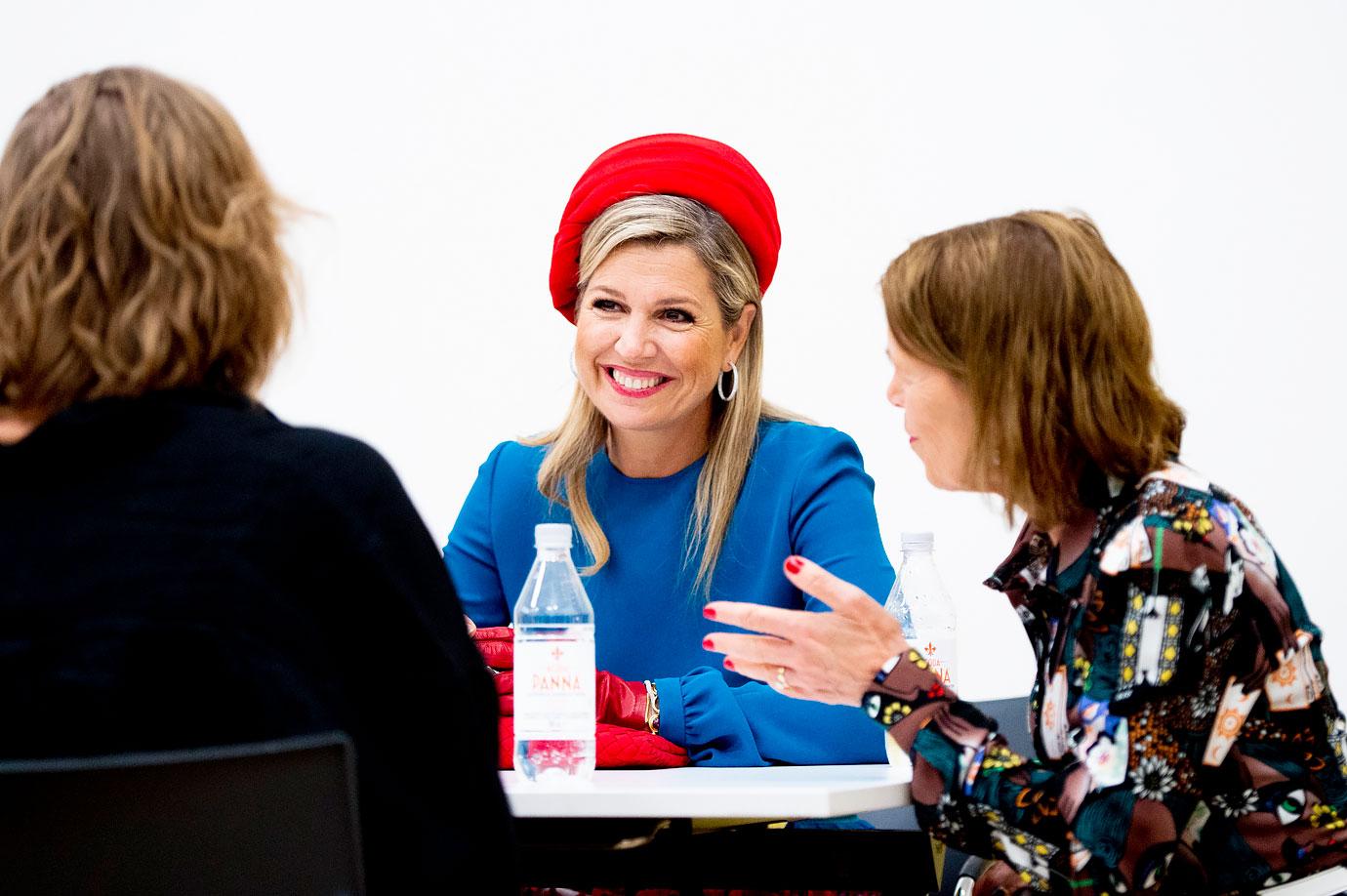 "Since 1971, Fonds Kwadraat has been providing interest-free loans of up to €8,000 to visual artists, designers and photographers. In this way the fund stimulates the economic independence of artists. Queen Máxima is at the celebration of the 50th anniversary of Fonds Kwadraat in the Stedelijk Museum in Amsterdam," a caption on Instagram noted.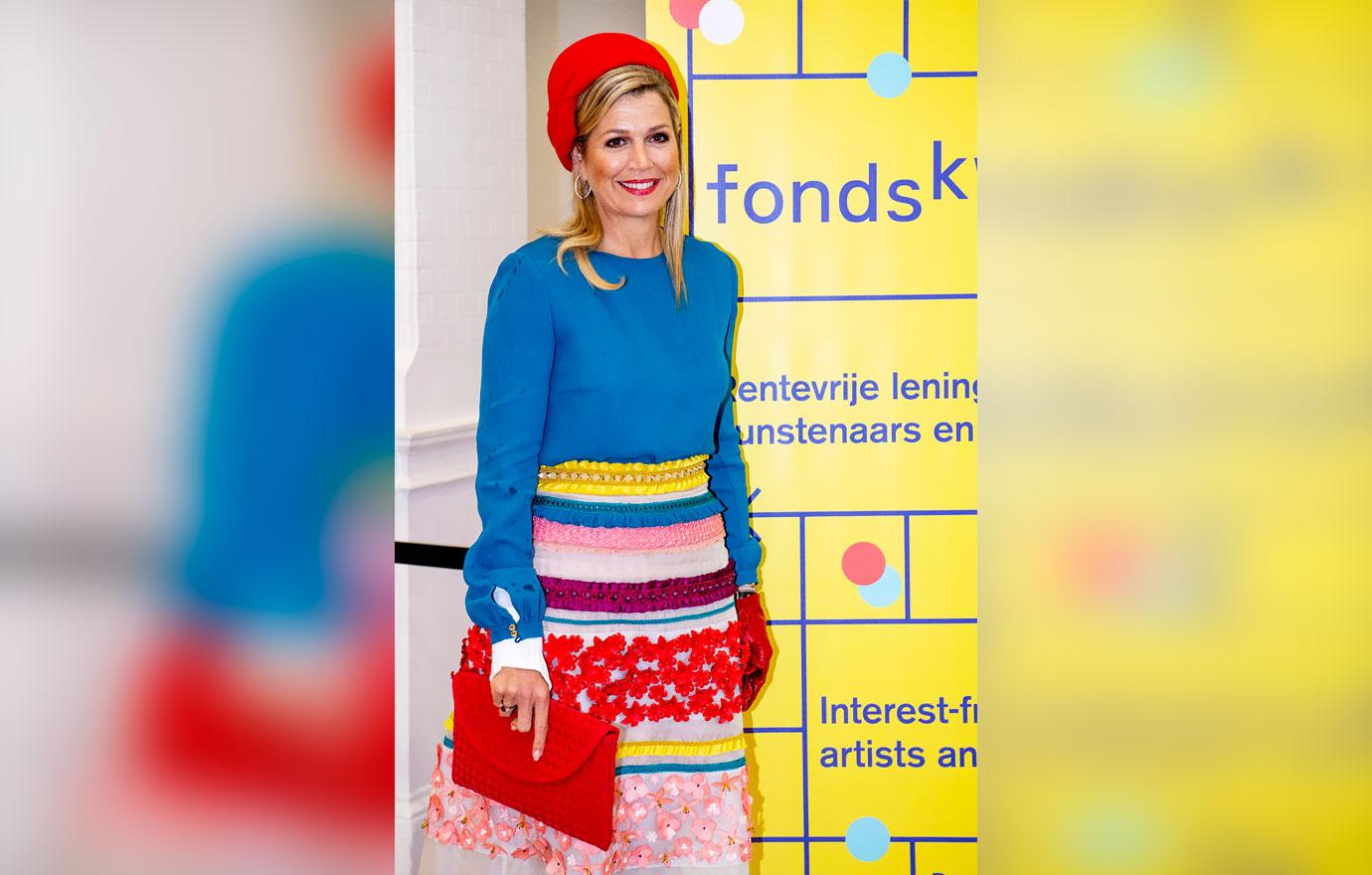 The message continued, "The meeting focuses on meeting and connection between artists, professionals from the art world and art lovers. During the anniversary celebration, twenty young artists speed dating with art lovers and professionals about, among other things, the business side of the art practice, fundraising and financing of art projects."
Article continues below advertisement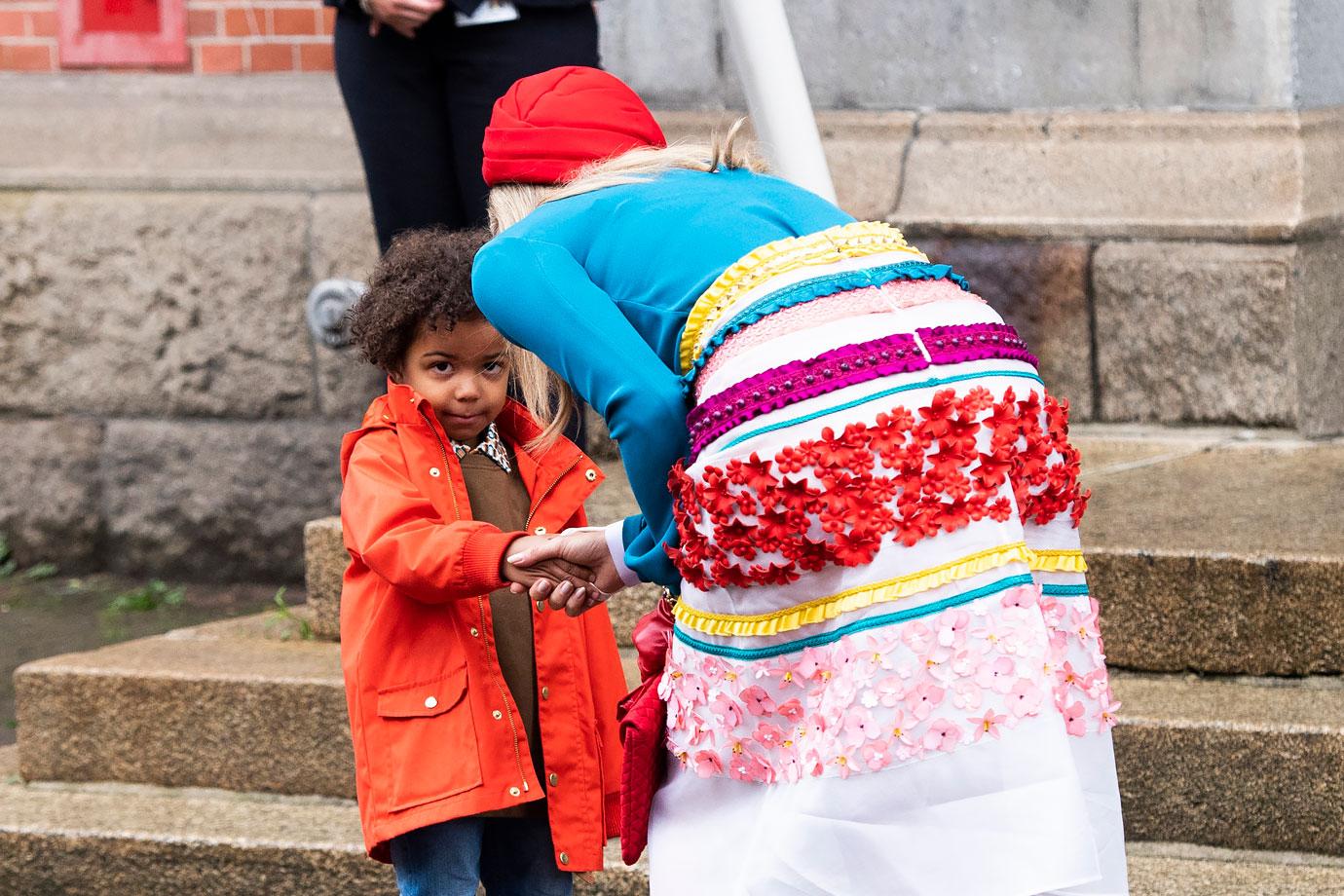 Later that day, the Queen arrived at another meeting.
"The MIND Young Academy, together with Diversion, organizes classes for secondary school students where an experience expert, a peer educator, teaches the students to share experiences and talk to each other about mental health. Queen Máxima and State Secretary Blokhuis will discuss the negative influence that stress, presentation pressure, social media and bullying can have on young people during class," the caption read. "The lesson takes place during the visit of Queen Máxima with State Secretary Blokhuis from @minvws to MIND. @wijzijnmind is committed to a psychologically healthy society and to support understanding and good care for psychological problems. The visit — at Maris College Kijkduin in The Hague — focuses on the psychological health of young people and the role of experts by experience in and around education."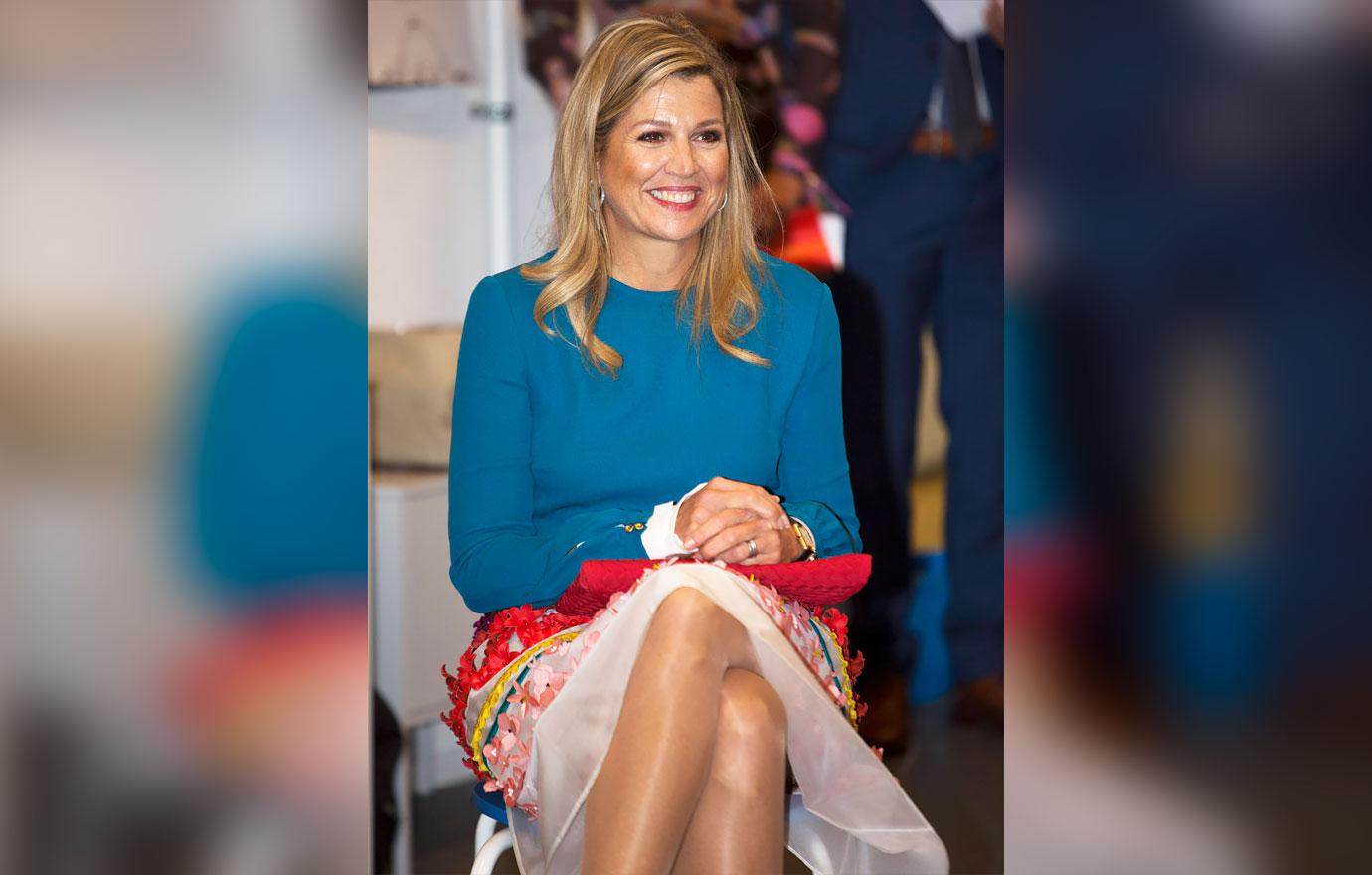 "Queen Máxima and State Secretary Blokhuis talk to those involved about the various projects in The Hague and the Groningen region that promote the mental health of young people," the caption read.