After Queen Elizabeth Took Down Photo Of Archie, Prince Harry Felt He Was 'Being Erased From The Family,' New Book Claims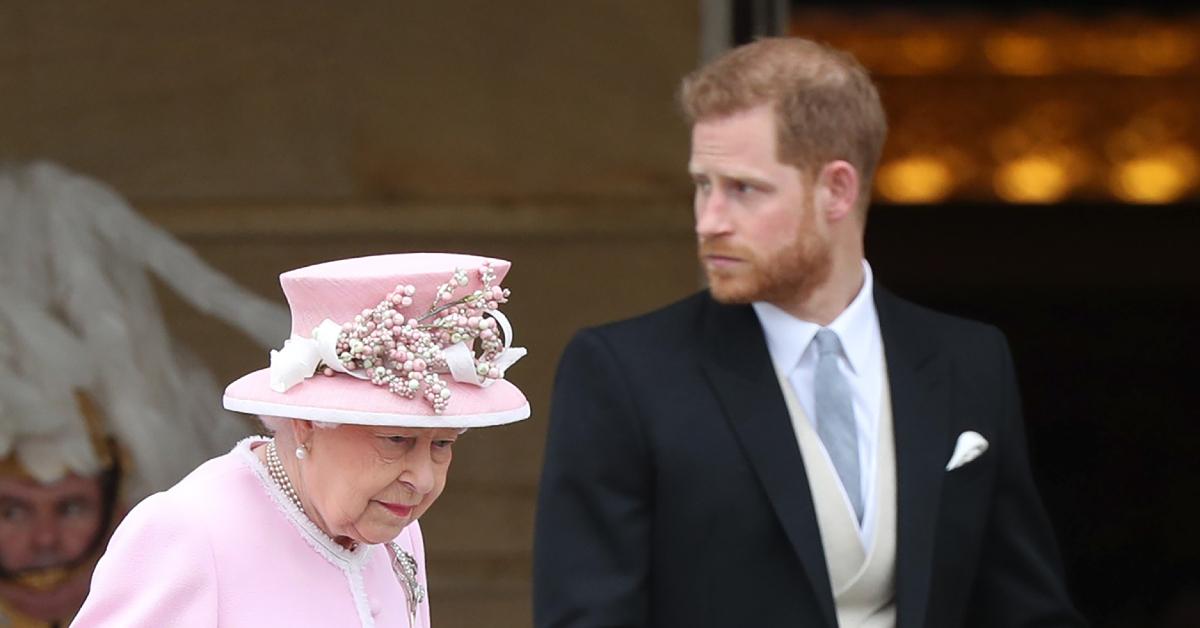 Queen Elizabeth made a bold move when she got rid of a photo of Prince Harry and Meghan Markle's son, Archie, on her table before she recorded her 2019 holiday broadcast.
Article continues below advertisement
According to Christopher Andersen's new book, Brother and Wives: Inside the Private Lives of William, Kate, Harry, and Meghan, the 95-year-old "looked over the tables where the photographs she had so lovingly selected were arranged. All were fine but one, [the Queen] told the director."
She apparently pointed to the photo of her grandson Archie and said: "That one, I suppose we don't need that one."
Article continues below advertisement
According to an insider, Prince William told his wife, Kate Middleton, that his younger brother would be "terribly upset" over the move.
Article continues below advertisement
One month later, Harry, 37, and Meghan, 40, decided to leave the royal family and move to United States.
The red-headed royal "felt as if he, Meghan and Archie were being erased from the family," an insider told Andersen.
Article continues below advertisement
"There's a lot that goes into the logistics and the planning of the family Christmas, so of course, staff know that Harry and Meghan are not coming," a source told Page Six. "If they were, they would have communicated it to their family by now. But this is Her Majesty's first Christmas without her husband, so one would have hoped they would want to be with her."
Article continues below advertisement
The pair apparently don't want the trip to make headlines. "I think everyone understands there will be a frenzy when they both come back to the U.K., but they need to rip the [band-aid] off and get on with it," the source added.
The monarch hasn't been feeling her best lately, but she is looking forward to hosting this holiday season.
"This year, more than ever, it is incredibly important to Her Majesty to be surrounded by her loved ones," a palace insider said, The Mirror reported. "The Queen is totally committed to hosting everyone as she hopes to make it back to full health in the coming weeks. Her Majesty is resting under doctors' orders with the intention of being able to fully enjoy the company of her extended family over the holiday period."