Meghan Markle & Prince Harry Not Flying To The U.K. For Christmas, Source Reveals: 'One Would Have Hoped They Would Want To Be With Queen Elizabeth'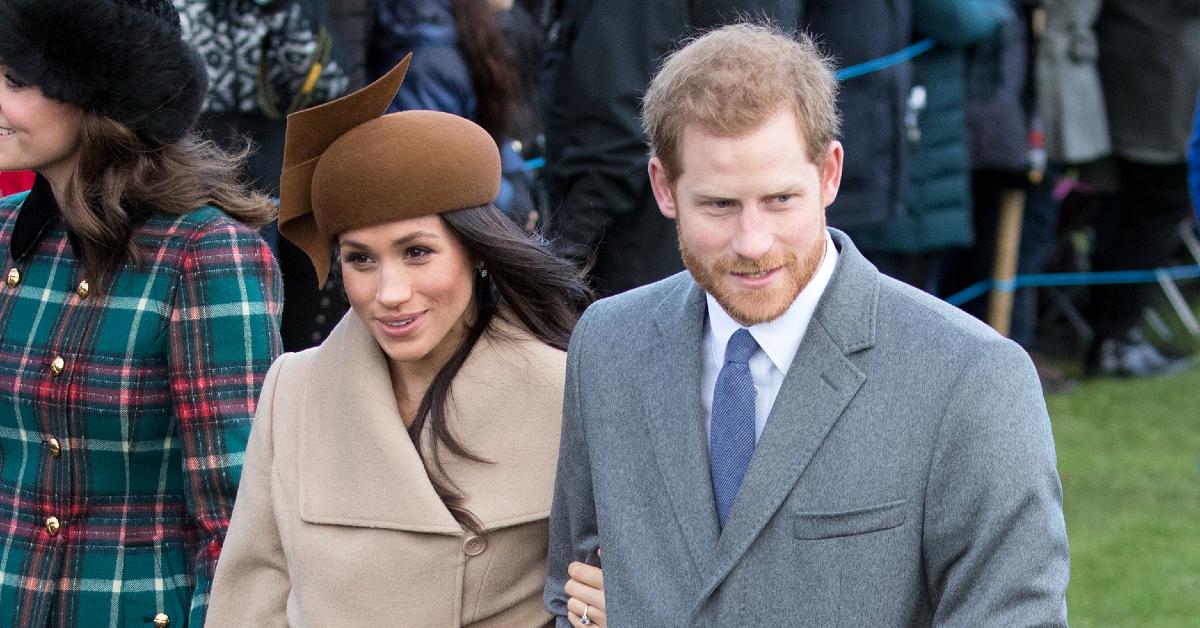 Even though Queen Elizabeth hasn't been feeling her best these days, Meghan Markle and Prince Harry will not be spending time with the monarch this Christmas, Page Six revealed.
Article continues below advertisement
The couple has been invited to join the royal family at Sandringham, but it looks like they declined to attend. "There's a lot that goes into the logistics and the planning of the family Christmas, so of course, staff know that Harry and Meghan are not coming," a source told the outlet. "If they were, they would have communicated it to their family by now. But this is Her Majesty's first Christmas without her husband, so one would have hoped they would want to be with her."
As for why the two — who share Lilibet and Archie — don't want to make the trek, they apparently don't want the visit highly publicized.
"I think everyone understands there will be a frenzy when they both come back to the U.K., but they need to rip the [band-aid] off and get on with it," the source added.
Article continues below advertisement
Prince Charles, Camilla, Duchess of Cornwall, Prince William and Kate Middleton usually join the 95-year-old at her country estate for the holidays.
This year, an insider said that the annual Christmas lunch will be held at Windsor Castle, as she has been spending time there recently amid her health woes. Harry, 37, and Meghan, 40, are not expected to be there as well, according to the outlet.
Article continues below advertisement
It may be a while until the dad-of-two and his wife jump across the pond, as they are potentially planning to come to the Queen's Platinum Jubilee in June 2022, which will certainly catch people's attention.
Article continues below advertisement
"If that is the first time they are back in the country since Megxit, and they suck all the oxygen from the Queen, that will be just terrible," the insider said.
Despite her health setbacks, the Queen is looking forward to being with her brood.
"This year, more than ever, it is incredibly important to Her Majesty to be surrounded by her loved ones," a palace insider said, The Mirror reported. "The Queen is totally committed to hosting everyone as she hopes to make it back to full health in the coming weeks. Her Majesty is resting under doctors' orders with the intention of being able to fully enjoy the company of her extended family over the holiday period."