Queen's Moon Shot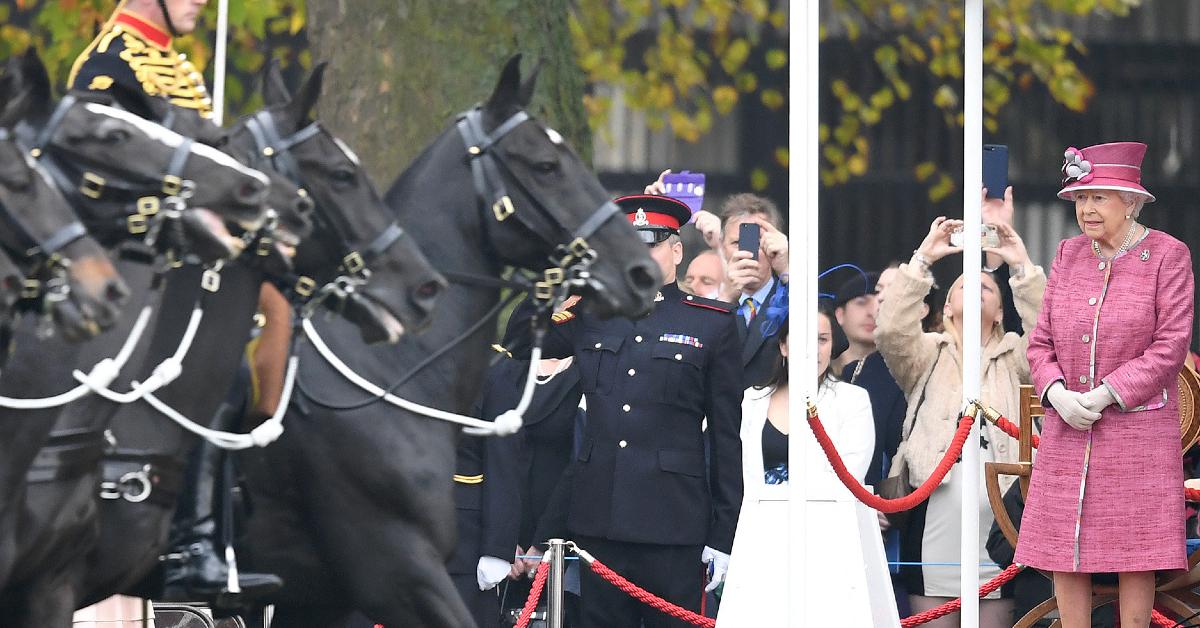 She is the oldest and longest serving head of state in the world.
She has broken all the records and next year celebrates an incredible 70 years on the throne.
Article continues below advertisement
But there is one achievement that would give the Queen more pleasure than anything else — a Derby winner!
And now it seems, her ambition may become a reality slap in the middle of her Platinum Jubilee celebrations next June.
The Queen has been racing horses since she came to the throne in 1952 and has won FOUR of the FIVE classic races in England — the Oaks, the One Thousand Guineas, the St Leger and the Two Thousand Guineas.
Article continues below advertisement
But the closest she has come to winning the Derby, first run in 1780 on Epsom Downs south of London, was in her Coronation Year of 1953 when her horse Aureole was runner-up.
Now, however, she has a great chance after her colt, Reach for the Moon, romped home in the Solario Stakes at Sandown and was immediately installed by bookmakers as the second favorite for the Derby at odds of 10-1.
Top jockey Frankie Dettori, famous for his leap from saddles after victories, was on the horse and said afterwards: "He was quite babyish at the beginning of his career but he's getting better and better.
"He has got a good size, a wonderful stride, and he has got gears.
"He is a very exciting prospect."
Article continues below advertisement
Slightly nervous before races — he wears a hood to the start — Reach for the Moon is a product of the Queen's extensive breeding program and was sired by an all-time great Sea the Stars.
One racing expert told me: "This is the best chance for the Queen for many years and a win at 96 in her Platinum year would be the icing on the cake of her racing career."
The Queen will only have one chance at her "moon shot" — horses racing in the Classics have to be three years old and cannot race in them more than once.