Queen Elizabeth 'Is Surely Tainting Her Own Reputation If She Is Standing Up For Prince Andrew,' Author Says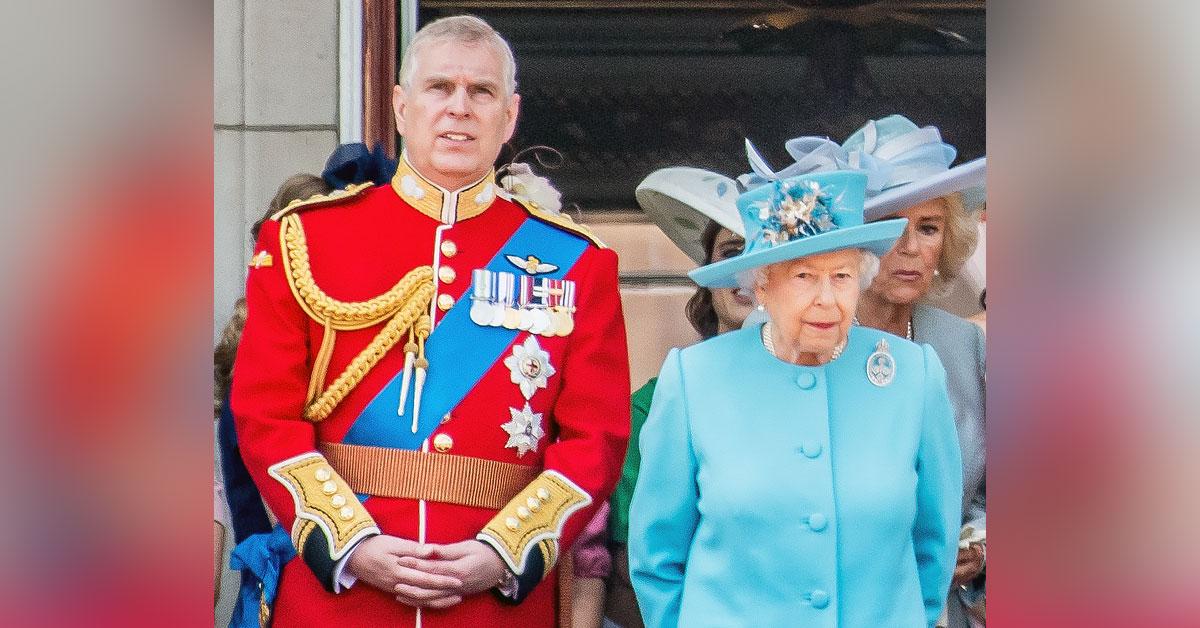 It's been said for years that Queen Elizabeth's preferred child is Prince Andrew, and now she is proving that to be true by sticking her son's side after her was sued by Virginia Roberts a few weeks ago.
Article continues below advertisement
"Harry was made to give up being Captain General of the Royal Marines," Nigel Cawthorne, author of biography Prince Andrew: Epstein, Maxwell and the Palace, told Newsweek. "Its always been said that Andrew is the favorite son but the Queen is surely tainting her own reputation if she is standing up for him in a relatively public way like this."
He continued, "In a way, one must admire the royal family for rallying around. To the victims of Jeffrey Epstein, it's like honor among thieves. Harry and Meghan must be very puzzled by this. Andrew claims his HRH [His Royal Highness title] and they've been told not to. It is not just a double standard. We've got to remember now that things have moved on. Andrew is now accused of rape in the first degree."
Article continues below advertisement
Article continues below advertisement
"The Queen has let it be known to the regiment that she wants the Duke of York to remain as colonel and the feeling is that nobody wants to do anything that could cause upset to the colonel-in-chief. It is a very difficult, unsatisfactory situation," a senior military source told The Times.
"His position is not tenable or viable. How can you have a colonel who can't perform the role? For the brief time he was in post, he was a good colonel, but the feeling across the regiment is that it's not appropriate to retain him. You can't have a colonel who can't do public duties," the insider continued.
Article continues below advertisement
In the documents, which were obtained by The Royal Observer, Roberts claims that the royal "sexually abused Plaintiff in Epstein's New York mansion in this District."
However, Andrew has denied any wrongdoing.