Meghan Markle & Prince Harry's Relationship With Queen Elizabeth 'Is As Strong As Ever,' Expert Claims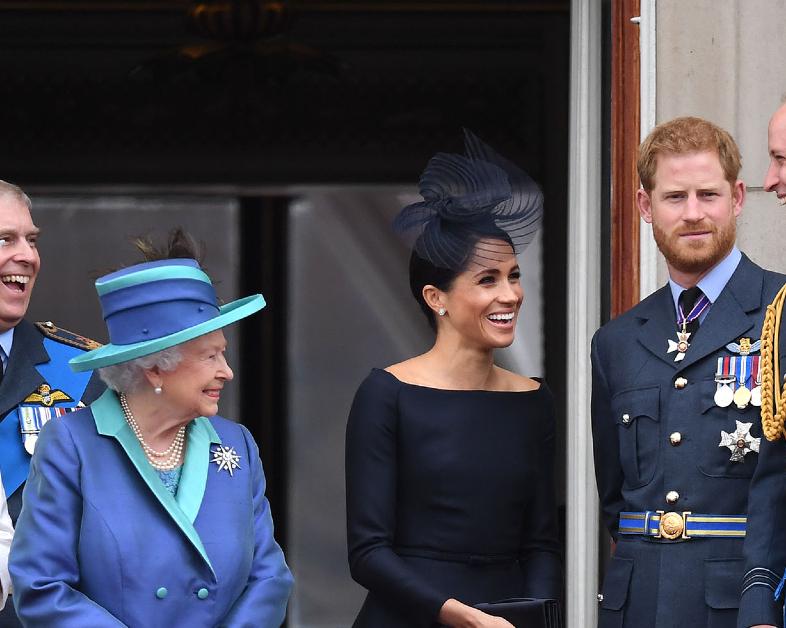 Things have been tense between Prince Harry and the royal family, but it seems like Queen Elizabeth is still his biggest fan.
Article continues below advertisement
"When it comes to that relationship with the Queen, it is as strong as ever," Finding Freedom author Omid Scobie told Good Morning America. "They have nothing but love for her. Of course, we saw them name their daughter after the Queen's very nickname. So, that really gives us an insight into that close relationship."
Article continues below advertisement
This comes after it's been reported that the 95-year-old might be ready to take legal action against the couple if they say anything damaging going forward.
"The feeling, coming right from the top, is that enough is enough. There is a limit to how much will be accepted and the Queen and royal family can only be pushed so far," the insider spilled to The Sun. "They are getting lawyered up. Harry and Meghan will be made aware and know repeated attacks will not be tolerated."
In July, Harry announced that he would be writing a memoir about his life, which made his whole brood nervous.
Article continues below advertisement
"The royals' legal team is speaking to firms with expertise in libel and privacy," the insider claimed. "If someone were named in the book and accused of something directly that could be a libel and also infringe their rights to a private family life. It would be ironic if Harry and Meghan were accused of breaching privacy given their pronouncements on the subject."
Article continues below advertisement
Despite Harry constantly throwing his family under the bus, it seems like the Queen will always care about her grandson.
"My view is that Harry's family in London are very worried about his mental health and think slamming the royal door in his face could have devastating consequences," expert Angela Levin shared.