Piers Morgan Is 'Officially Worried' About Queen Elizabeth's Health After She Pulls Out Of COP26 Climate Summit: 'Very Unusual'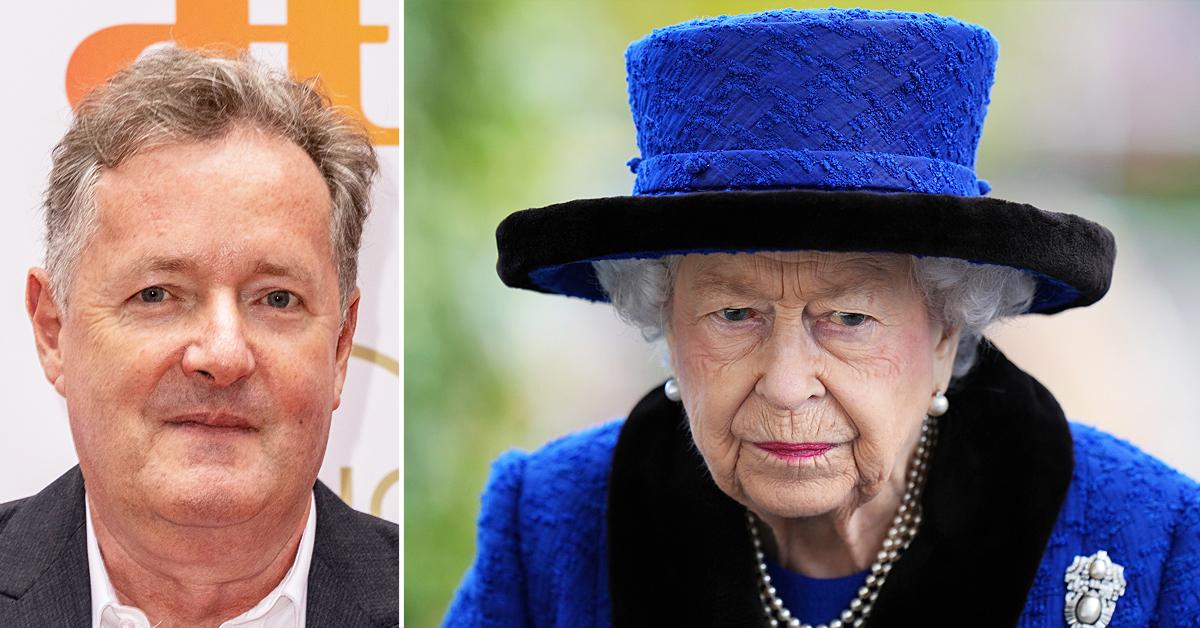 Article continues below advertisement
"I'm now officially worried about the Queen. Very unusual for her to miss big events like this. Hope she gets all the rest & treatment she needs," he wrote.
However, fans clapped back and stuck up for the monarch, who has had a busy schedule over the years.
Article continues below advertisement
One person wrote, "She's 95, COVID cases are high, and there's no quarantine for the dignitaries attending or their staff. Very sensible to me," while another added, "Me too. Unsurprising given her age though losing her husband will no doubt affect her health. Given time and rest, I'm sure she'll bounce back."
Article continues below advertisement
Last week, the Queen was hospitalized for one night, but it seemed like she was on the mend. Still, her doctor told her to stay put and not travel to Scotland for the COP26 Climate Summit.
"This decision was not taken lightly by Her Majesty. It would have been a long journey up to Glasgow and the reception is a long event, which she was very much looking forward to," an insider said. "However, the Queen's doctors have been very clear and instructed her to rest. She has been able to take on light duties, but sadly attending COP would have been too much of an undertaking."
Article continues below advertisement
Article continues below advertisement
"There is no question, especially given the royal family's extraordinary commitment to the environment — particularly from Philip, Charles and now with William's Earthshot Prize — of course she will be very grieved to miss being there in person," royal expert Richard Fitzwilliams said of the summit. "An event which the Queen personally attends does have a certain cachet which is irreplaceable."
"On other hand, if you bear in mind last year, she made two virtual broadcasts as well as her Christmas speech, all of which were magical and brought a lump to the throat," he continued. "That perhaps points to way forward as the royal family come to terms, given the fact she is 95, that she won't be able keep up the same schedule."