Corgi Cutie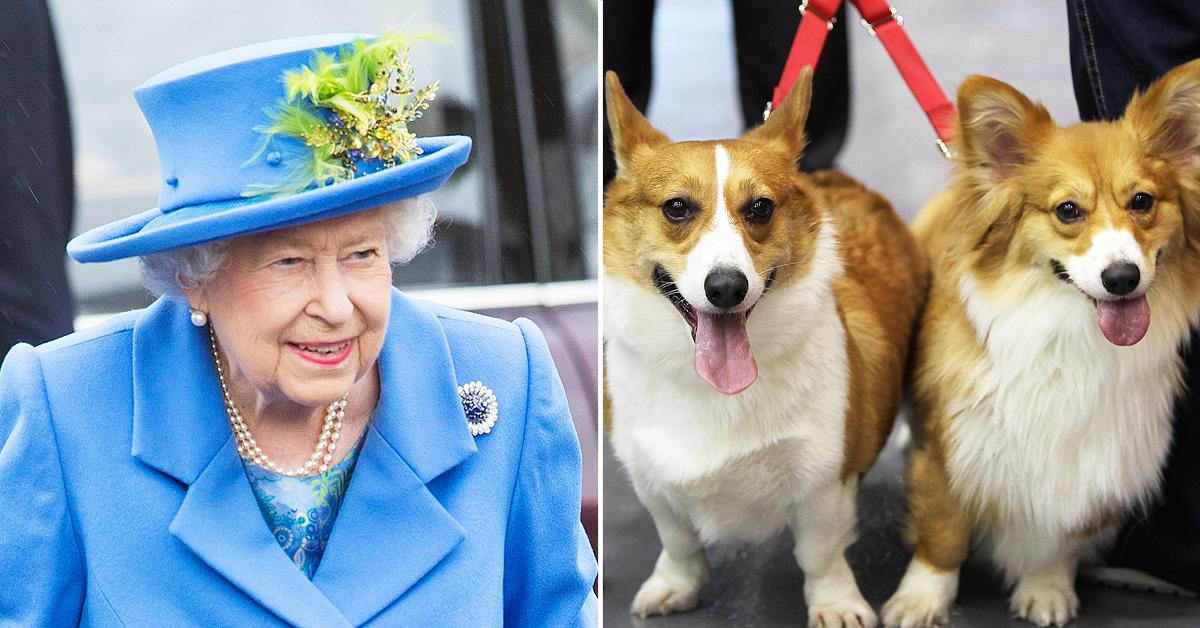 I hear a new corgi puppy has put the smile back on the Queen's face.
After an horrendous few weeks during which she lost her husband Prince Philip, another young dog died, and Harry and Meghan continued to ruffle feathers, Her Majesty was said to be "cheered up immensely" by the new arrival last week.
Article continues below advertisement
It's believed the six-week-old male pup was given to the Queen by Prince Andrew and his daughters, Bea and Eugenie, who also gave her two dogs Muick and Fergus earlier in the year while the Duke of Edinburgh was in hospital.
Corgi Muick, named after a favourite beauty spot at Balmoral in Scotland, is constantly at the Queen's side, along with an older dog Candy.
But sadly dorgi Fergus — a cross between a corgi and a dachshund — died suddenly in May aged five months from suspected heart failure.
Article continues below advertisement
The Queen was said to be "devastated," but last week she was presented with the unnamed new puppy on what would have been Prince Philip's 100th birthday.
A Windsor Castle source told me: "The Queen has had a rough time and she is absolutely delighted to have a new corgi.
Article continues below advertisement
"She is still mourning the loss of Prince Philip, and being given the two dogs while he was ill and then sadly died, gave her great comfort.
"She was distraught when Fergus died suddenly, but now this new dog will be perfect company for Muick going forward."
It was thought the Queen, who has had more than 30 corgis in her life, had given up on having new pets because at 95, she feared tripping over them, and didn't want them to be without their owner if she died.
Article continues below advertisement
She made the decision after her corgi Vulcan died last year, leaving her with just dorgi Candy.
But the insider revealed: "The family realized just how much she missed them and when the Duke was in hospital, she needed a boost.
"A walk with her dogs is a daily pick me up and cheers her up no end.
Article continues below advertisement
"Everyone is loving the fact she's got a new one and can't wait to find out his name.
"The first VIPs to meet the new dog were President Biden and his wife, Jill, when they visited the Queen at Windsor Castle.
The couple have two Alsatians, Champ and Major.
The insider added: "The Queen loved introducing them to her new arrival.
"As any dog-owner knows they are the perfect ice-breaker and topic of conversation for people getting to know each other."