TRO Told You First! Meghan Markle & Prince Harry 'Were Very Excited To Share' With The Queen Via Video Chat 'That Their Daughter Arrived'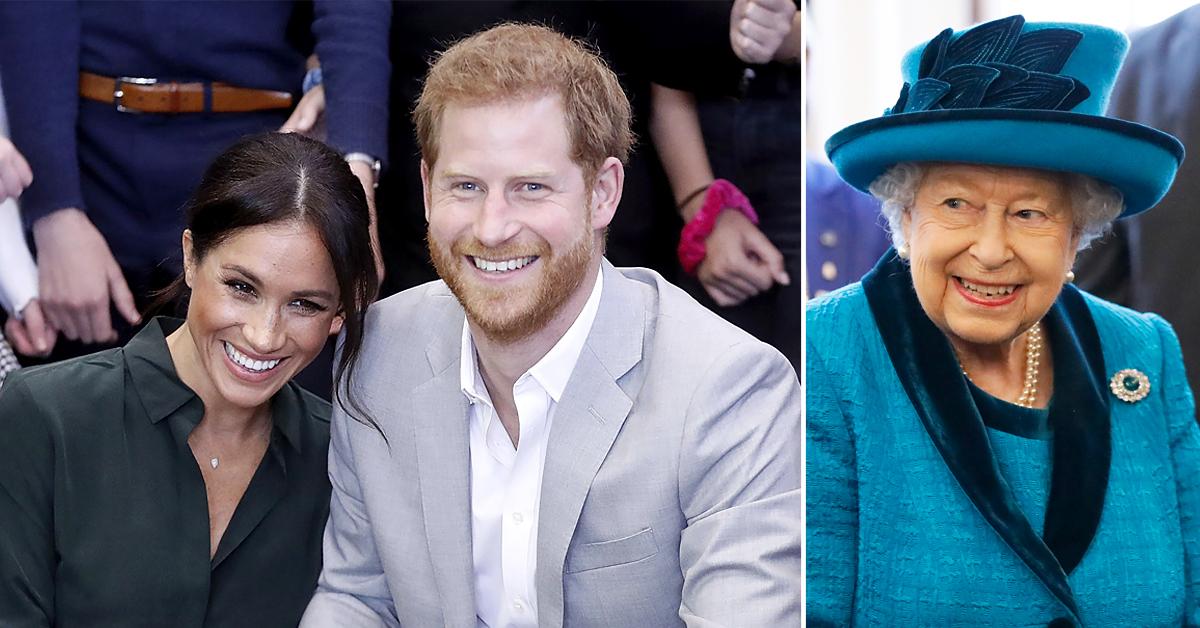 Meghan Markle and Prince Harry were overjoyed when they welcomed their daughter, Lilibet Diana, into the world on June 4. So much so, they eagerly wanted to tell Queen Elizabeth all about the newborn, The Royal Observer first reported!
Article continues below advertisement
The two "were very excited and couldn't wait to share that their daughter arrived" with the 95-year-old, a source told PEOPLE.
Article continues below advertisement
"It is with great joy that Prince Harry and Meghan, The Duke and Duchess of Sussex, welcome their daughter, Lilibet 'Lili' Diana Mountbatten-Windsor, to the world," a statement said.
Article continues below advertisement
"Lili was born on Friday, June 4 at 11:40 a.m. in the trusted care of the doctors and staff at Santa Barbara Cottage Hospital in Santa Barbara, CA. She weighed 7 lbs 11 oz. Both mother and child are healthy and well, and settling in at home," the statement continued. "Lili is named after her great-grandmother, Her Majesty The Queen, whose family nickname is Lilibet. Her middle name, Diana, was chosen to honor her beloved late grandmother, The Princess of Wales."
Soon after, Meghan and Harry filled the Queen in on all of the details.
"Meghan is now resting at home and she and Harry have already introduced the Queen to her great granddaughter via Zoom," an insider exclusively told The Royal Observer. "Since the couple moved to L.A., the Queen has become very familiar with Zoom. She talks to Harry, Meghan and Archie via technology, and now she is using it to meet her granddaughter. She is a very modern grandmother."
Article continues below advertisement
"This is the beginning of a new chapter within the family that will hopefully heal old wounds. Finally, there is hope that the family can reunite," an insider added. "No one knew it at the time, but when Archie was born, Harry and Meghan were so angry with the family that they wanted nothing to do with them moving forward. That is why they broke all traditions and went with a totally new royal name. Now things have changed and they both very much want their daughter to be part of the family, which is why they chose the name Lilibet, the Queen's childhood nickname."