Royal Chef Reveals He Had To Have Queen Elizabeth's 'Food, Containers & Knives' Go 'Through An X-Ray Machine' Before State Banquets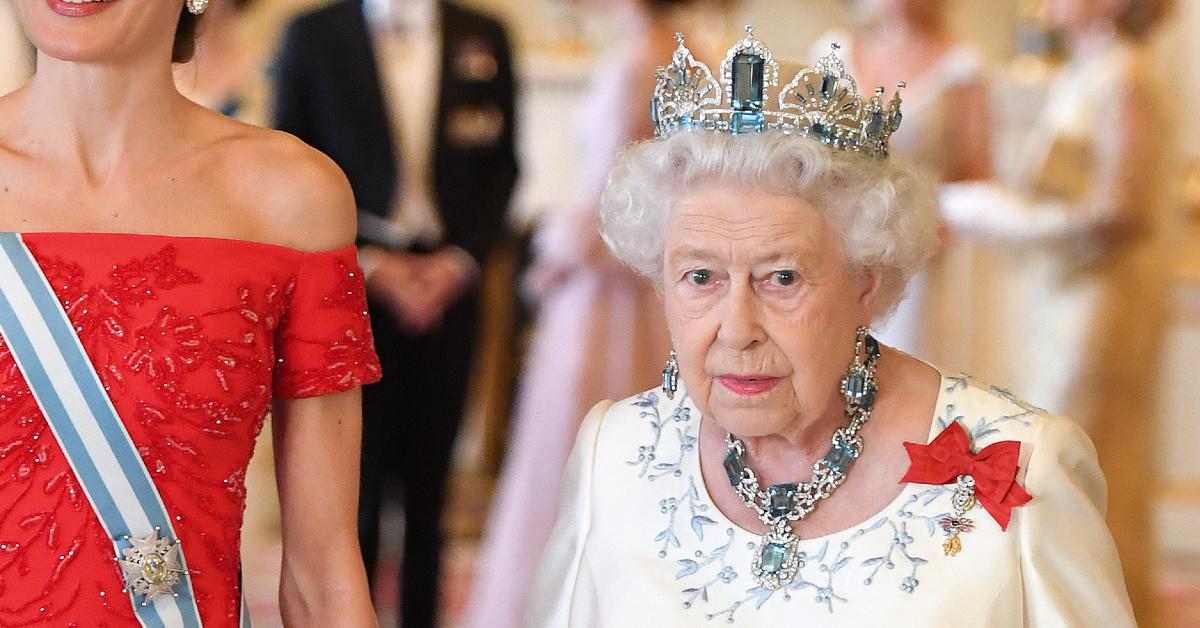 If you're Queen Elizabeth, you can't trust anyone! Graham Tinsley, who has cooked for the monarch many times over the years, revealed the interesting protocols she follows when she attends state dinners.
Article continues below advertisement
"If we were just cooking for the royal family, we weren't always aware of the security. It only changed if there were heads of state coming over, and then the security was really, really tight," he told HELLO! magazine. "If we were catering for a heads of state banquet then all the catering staff would have to meet at a police station and get a motorcycle ride [to the castle]."
He added, "For higher-caliber banquets, we're required to put all our food, containers, knives and kitchen equipment through an X-ray machine … Some banquets even have code names to protect their security!"
Article continues below advertisement
As for what the Queen typically eats in a day, Katie Nicholl shares that she usually "starts with a simple cup of tea and biscuits, followed by a bowl of cereal."
Article continues below advertisement
For lunch, she eats "grilled fish with wilted spinach or courgettes. She is also partial to a simple grilled chicken with salad," former chef Darren McGrady said.
McGrady also had a trick when he would whip things up for Princess Diana and the Queen.
Article continues below advertisement
"I always suggested two puddings for the menu — Diana's favorite and one the Queen didn't like so I knew the Queen would pick the bread and butter creme soufflé," McGrady explained. "It worked every time and the Princess got it whenever she visited the Queen. When the platter came back to the kitchen I had to fight off the chefs from digging in and I'd put it into the warmer and wait."