Queen Elizabeth Sparks Concern About Her Health As Balmoral Ceremony Axed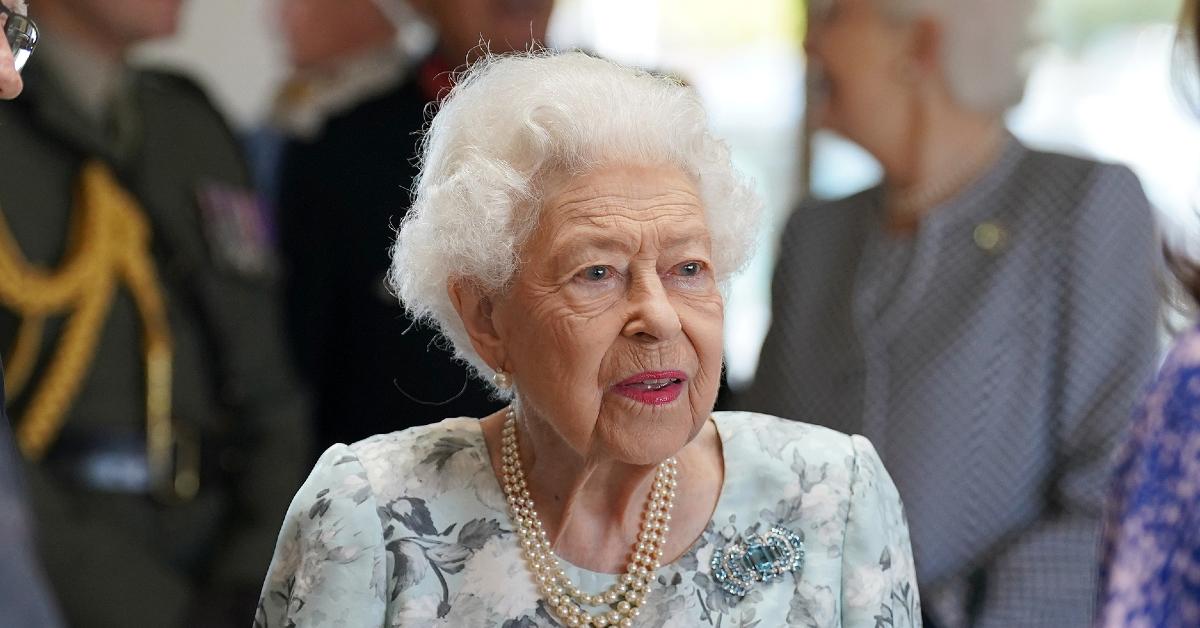 Is Queen Elizabeth OK? This week, the tradition where the Queen meets well-wishes at the gates of Balmoral Castle has been axed, sparking concern that the 96-year-old's health is in jeopardy.
"This year the event will take place inside the castle gates," a source said.
Article continues below advertisement
The palace said the new plan is "in line with adapting Her Majesty's schedule for her comfort," referring to needing to be in a wheelchair at certain times.
Article continues below advertisement
"The traditional welcome to Balmoral is normally cemented in the Queen's calendar and something Her Majesty really enjoys, being able to greet locals who travel to see her," another source said. "It's a bitter disappointment the ceremony will not take place in its traditional form."
The Queen has been taking a step back from public events. She contracted COVID-19 earlier this year, and during the Queen's Platinum Jubilee, she chose what events to attend.
"The Queen has been advised by her loved ones and trusted advisors to go a lot easier on herself, even if it means missing more functions than she would like," an insider shared with Us Weekly. "Her attendance at these events is being handled on a case-by-case basis, so if she isn't 100 percent on any given day that she's due to be somewhere in person then she turns the duties over to someone else, be that Prince Charles or another serving senior royal who's available to handle matters in her stead."
Article continues below advertisement
"[She] is still adjusting to her routine and charging up her batteries even now," explained the insider. "The other factor here is that she wanted to be as close to full strength as possible for the Jubilee celebrations, which she's been looking forward to immensely. By not [overexerting] herself it's giving her more energy to participate is as many of the events as possible."
Article continues below advertisement