Queen Elizabeth 'Compartmentalizes' Her Relationship With Prince Harry, Filmmaker States: Their Bond 'Is Very Strong'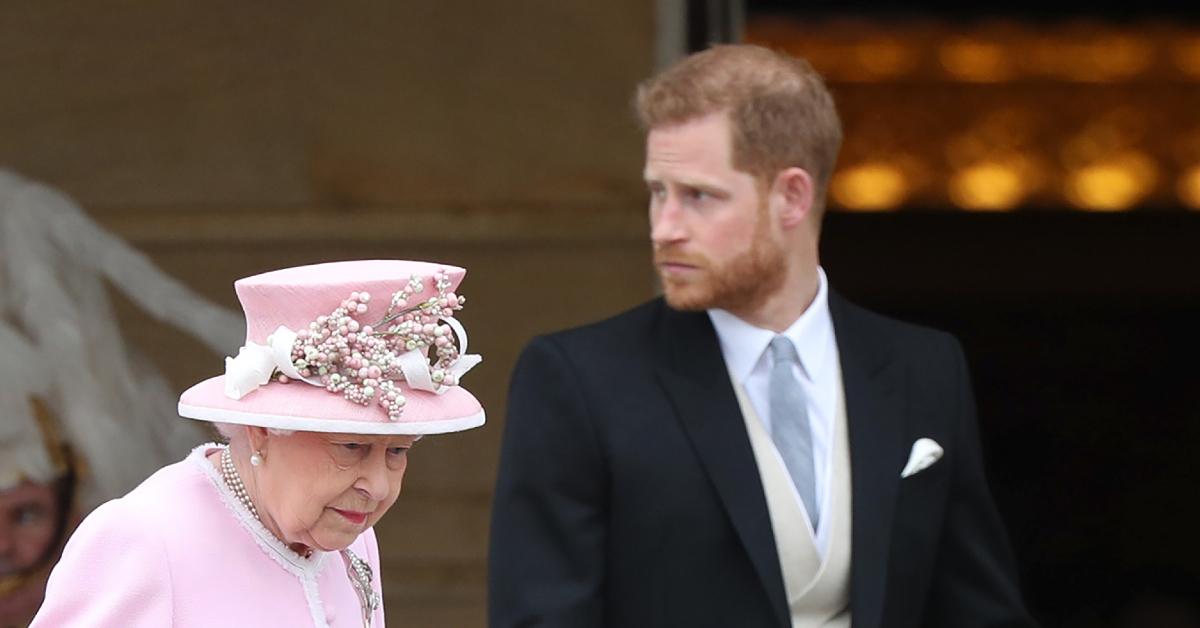 Even though Prince Harry didn't show up to Prince Philip's memorial service on Tuesday, March 29, it seems like Queen Elizabeth isn't taking things too personally.
"I think the relationship with Harry is still very strong," filmmaker Robert Hardman shared. "There is a real fondness and a bond there, he's devoted to her."
Article continues below advertisement
Though the matriarch, 95, was less than pleased when Harry, 37, and Meghan Markle, 40, announced they were leaving the royal family in 2020, she tries to not let the decision get to her.
"And she's very good at compartmentalizing. Talking to people who know her very well, there's family and there's business," Hardman noted. "The whole issue of them leaving the royal family and their Sussex Royal website, all that kind of thing, that's business — that gets dealt with separately. But in terms of the grandmother-grandson relationship, it's still very strong."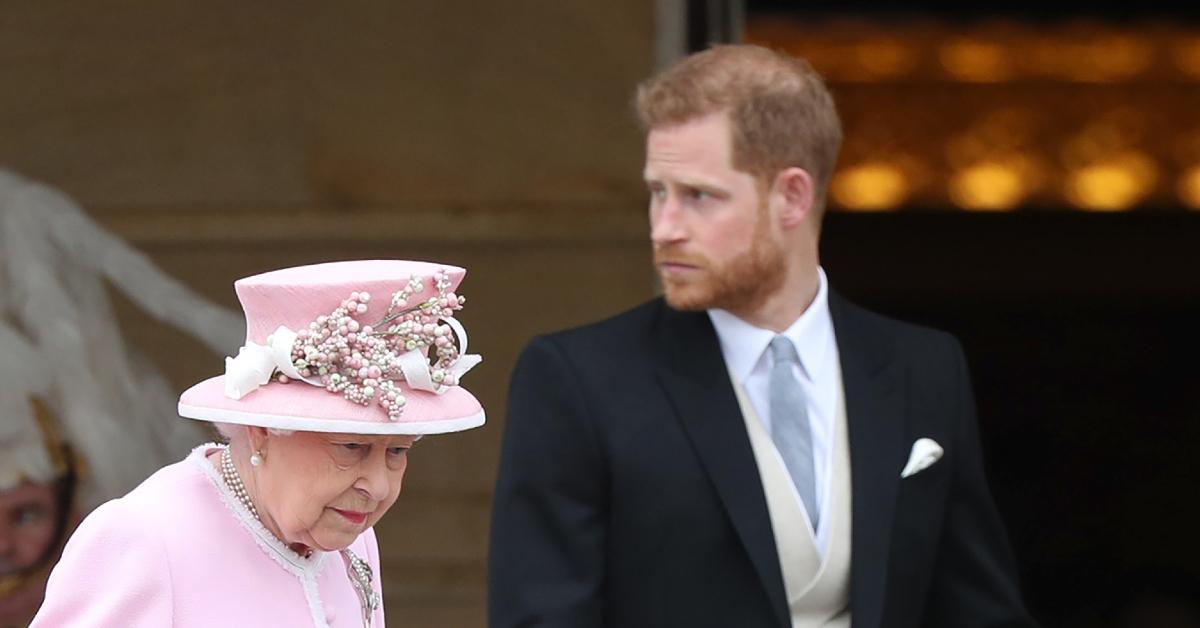 Article continues below advertisement
Hardman believes the Queen was "very sad" the prince didn't end up making the trek, but it's something she is used to dealing with.
"She's been through so many family dramas, national and international dramas, that she can stand back," he explained. "As one of her former officials told me, she operates on the principle, 'This storm too shall pass.'"
Article continues below advertisement
Meanwhile, others believe the dad-of-two will feel remorseful for not coming home.
"It's very sad that Harry and Meghan won't be at Prince Philip's memorial service, and I think one day Harry might regret it," royal expert Phil Dampier shared. "He has said that he doesn't feel safe without Scotland Yard security, but to me that sounds like an excuse not to come back to the U.K. and indicates the rift with his blood family is still bad."
Royal commentator Victoria Arbiter agreed with Dampier's statement. "There's likely to be a strong turnout from extended members of the family, each of whom will be keen to provide the Queen a sense of unity as she publicly mourns her husband once again," she said. "Though she's never been one to hold a grudge, surely it would be better for Prince Harry to make his peace now as opposed to living with a lifetime filled with potential regret. There are no second chances for occasions such as these."