Princess Eugenie Posts 2 Photos Of Her Father-In-Law George On Her Birthday To Pay Tribute To National Health Service Workers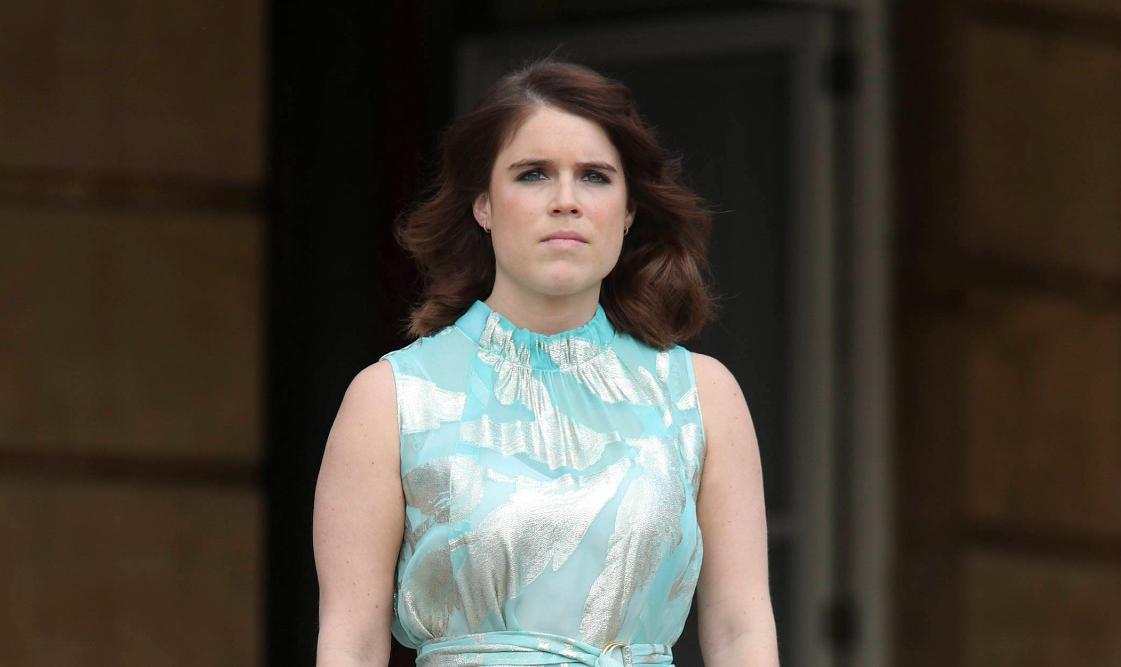 Even though it was Princess Eugenie's 31st birthday on Tuesday, March 23, the royal still managed to think of others. So much so, the brunette beauty posted two photos of her father-in-law, George Brooksbank, and paid tribute to the National Health Service for their support and help amid the COVID-19 pandemic.
Article continues below advertisement
"My dear father-in-law was saved by the incredible NHS nurses and doctors of three hospitals last year. Thank you for putting your safety on the line in service to us all," she captioned a photo of George returning home via Instagram after spending five weeks on a ventilator.
Article continues below advertisement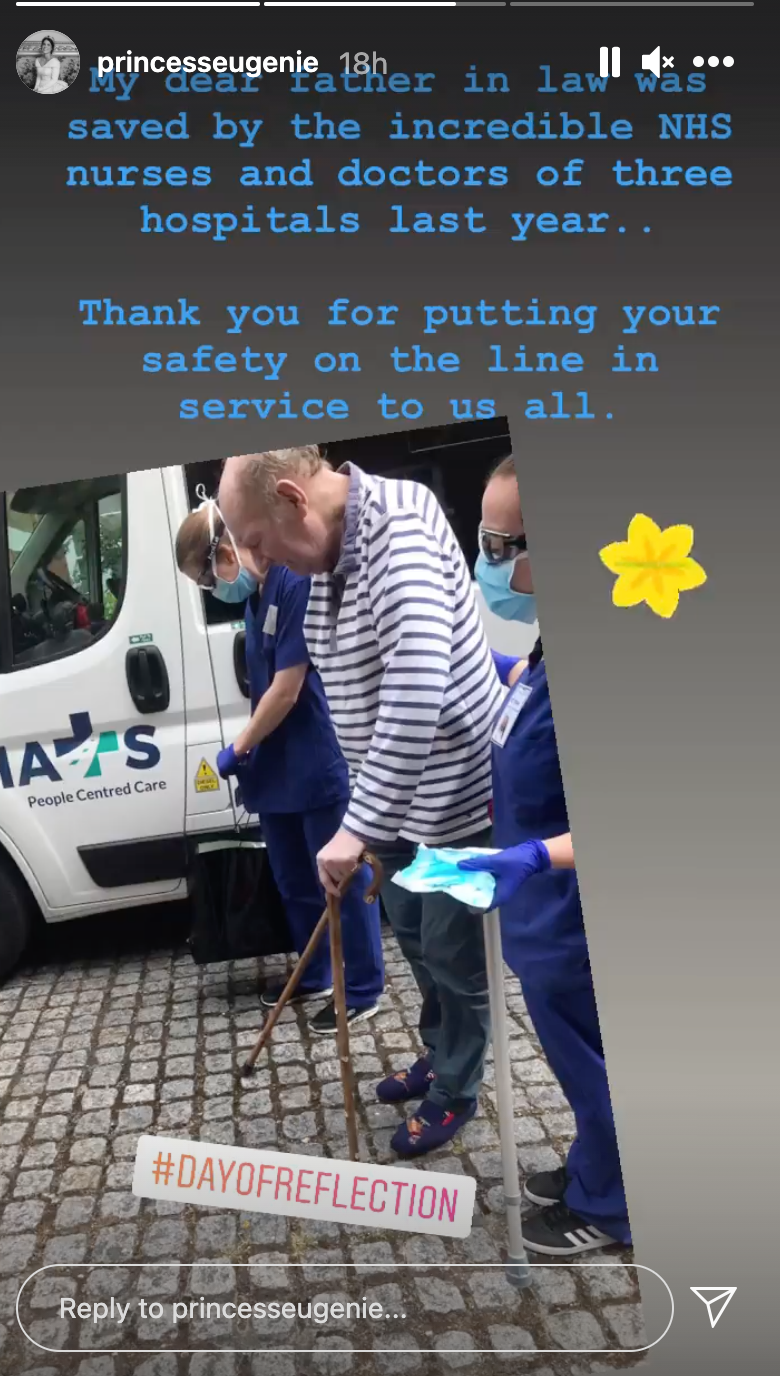 "As we come to the end of 23rd March, a year since the U.K. went into lockdown, I'm reflecting on how grateful I am to every single key worker who is getting us through this pandemic," she added, showing another photo of George surrounded by nurses.
Article continues below advertisement
Eugenie also took a moment to give a shout-out to the hospital staff for their great work. "I just wanted to say a huge thank you to everyone at the Brompton Hospital for what you've done in saving my father-in-law's life. George came back home to us the other day so happy, and as the 'miracle man' as he called himself," she said in a short video.
Article continues below advertisement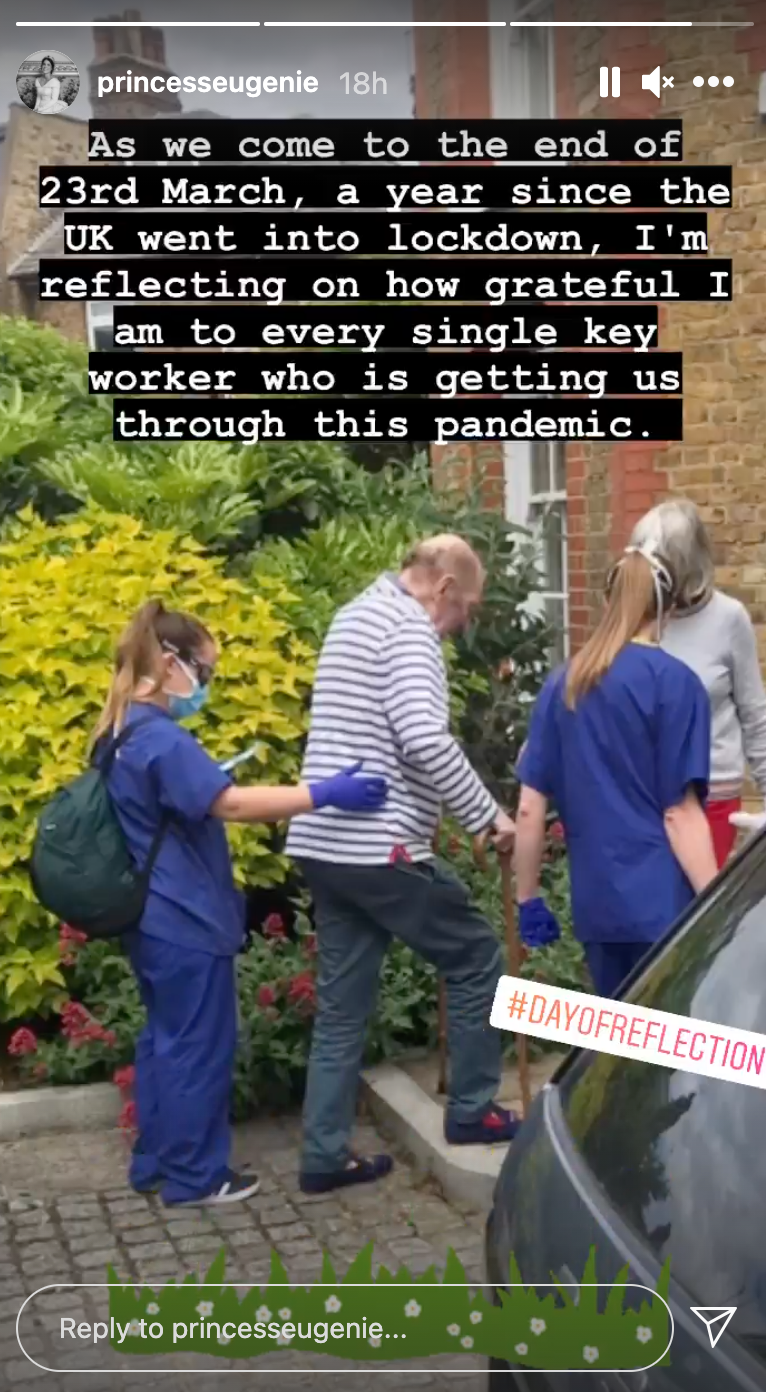 "From the bottom of my husband's and my heart we just want to thank you for everything you've done on the frontline. For risking your lives and those close to you and just for making sure that we can all be safe and sleep well at night," she added.
Article continues below advertisement
She captioned the clip: "To quote George, 'There was always somebody at hand. I want to offer profound thanks to everyone who was involved. It was a real eye-opener for somebody who has not been in hospital before for any length of time. I certainly owe them my life.'"
Eugenie also shared The Royal Family Instagram's post, which posted a note from Windsor Castle. "As we look forward to a brighter future together, today we pause to reflect on the grief and loss that continues to be felt by so many people and families, and pay tribute to the immeasurable service of those have supported us all over the last year," the message read.
Article continues below advertisement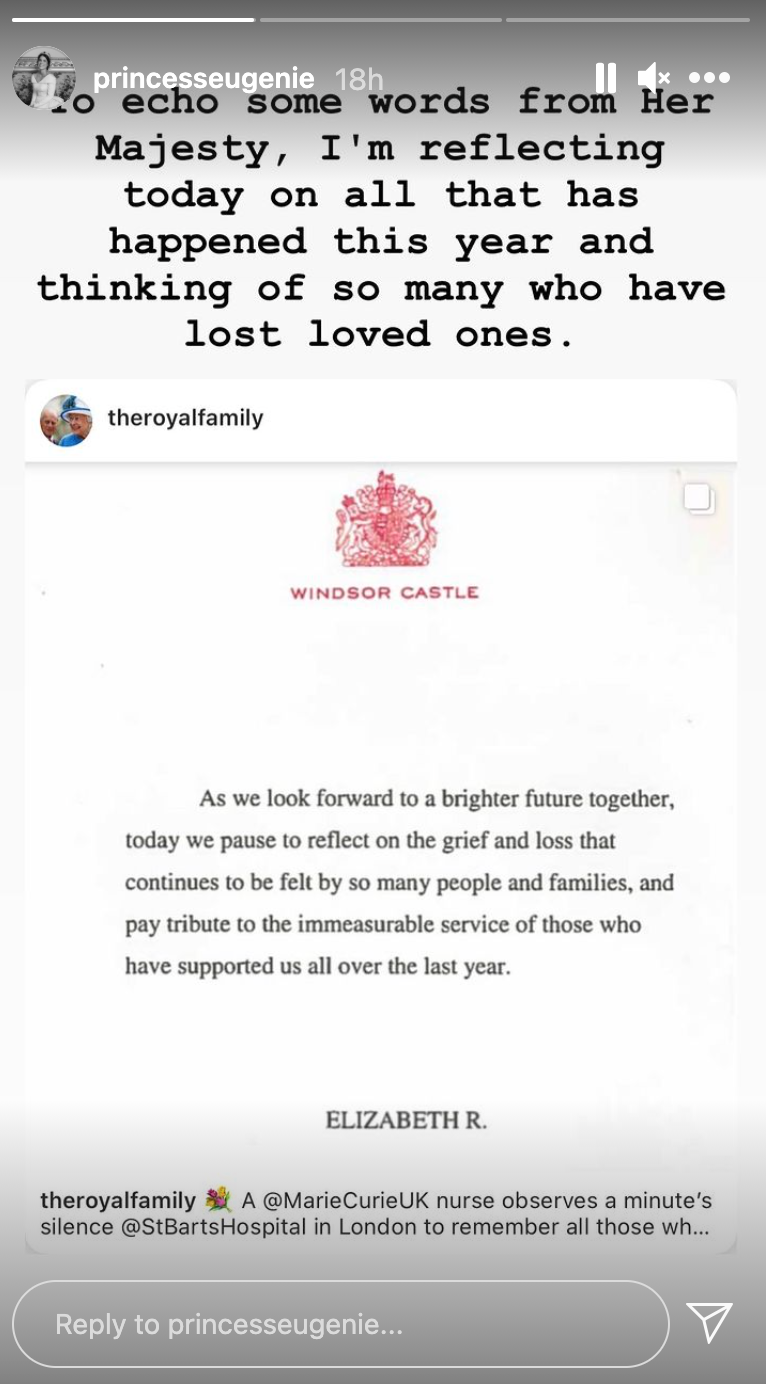 Eugenie added, "To echo some words from Her Majesty, I'm reflecting today on all that has happened this year and thinking of so many who have lost loved ones."