Princess Eugenie's Father-In-Law Dies Days Before Grandson August's Christening: 'It's Been A Difficult Time,' Insider Says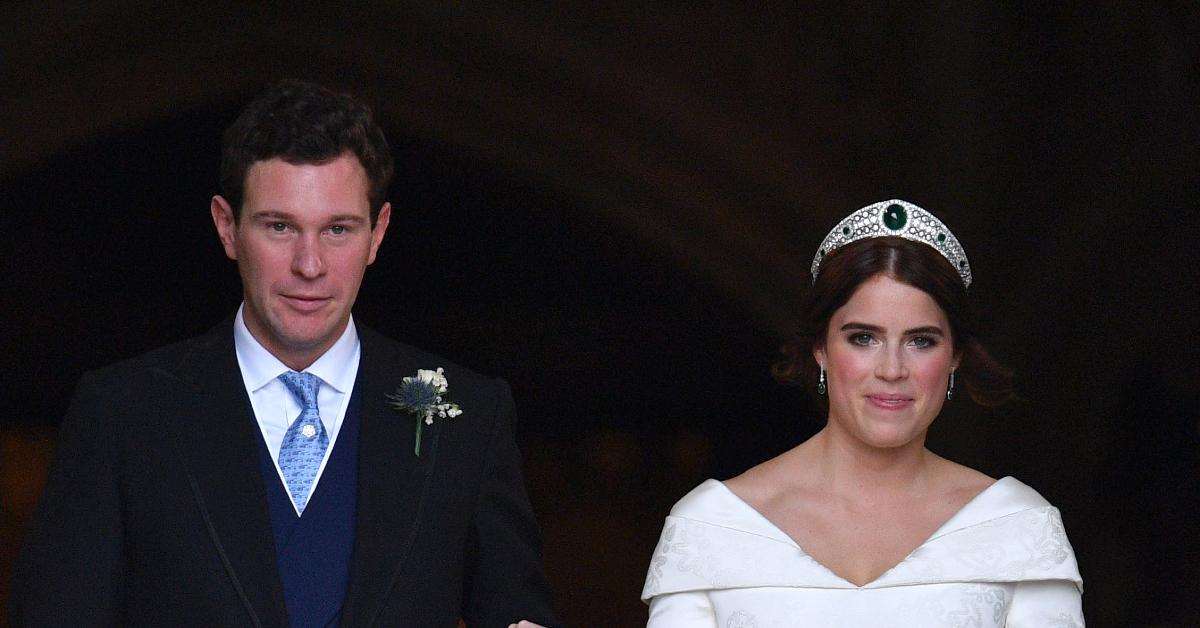 Princess Eugenie and her husband, Jack Brooksbank, held a christening alongside Zara and Mike Tindall's son, Lucas, on November 21, but Brooksbank's father, George, was not there, as he died days earlier, the MailOnline reported.
Article continues below advertisement
In April 2020, George was put on a ventilator for a while, but he overcame the virus and left the hospital two months later.
Article continues below advertisement
"My dear father-in-law was saved by the incredible NHS nurses and doctors of three hospitals last year. Thank you for putting your safety on the line in service to us all," she captioned a photo of George returning home via Instagram after spending five weeks on a ventilator," Eugenie wrote via Instagram in late March 2020.
Article continues below advertisement
"As we come to the end of 23rd March, a year since the U.K. went into lockdown, I'm reflecting on how grateful I am to every single key worker who is getting us through this pandemic," she added, showing another photo of George surrounded by nurses.
She concluded, "I just wanted to say a huge thank you to everyone at the Brompton Hospital for what you've done in saving my father-in-law's life. George came back home to us the other day so happy, and as the 'miracle man' as he called himself. From the bottom of my husband's and my heart we just want to thank you for everything you've done on the frontline. For risking your lives and those close to you and just for making sure that we can all be safe and sleep well at night."
Article continues below advertisement
While George wasn't there, Queen Elizabeth — who hasn't been feeling her best lately — did manage to get out of the house and attend the event.
"It's set to be a heartwarming family occasion and a time of great celebration after what has been some challenging times for certain royals of late, including the Queen herself," another insider shared.