Princess Eugenie Has Remained Close With Prince Harry, But His Rift With The Royals 'Is Too Deep' For Her To Fix, Claims Expert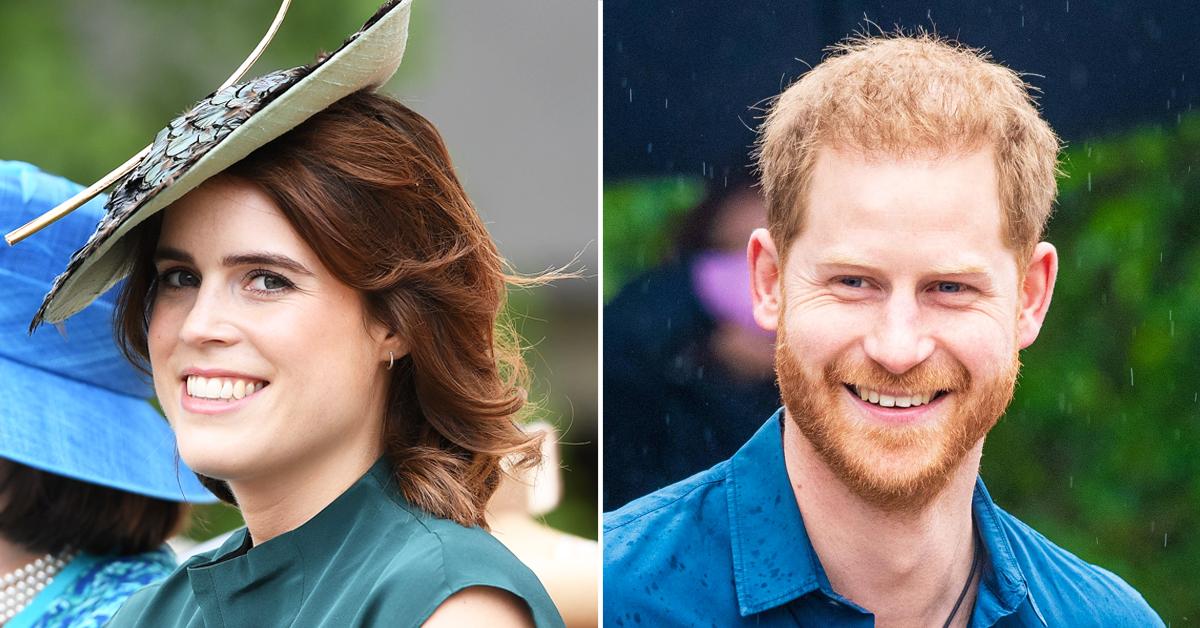 Though Princess Eugenie and and her cousin Prince Harry stayed tight after he moved to America, it's unlikely that she'll be able to mend ties between her cousin and the royal family.
Article continues below advertisement
"I personally don't think there's much Eugenie can do at the moment to heal the rift," expert Phil Dampier admitted to The Sun. "I think the rift is too deep for her to play a major role in healing it."
Article continues below advertisement
After leaving the royal family, Eugenie and the Duke of Sussex stayed in touch, with the latter offering the new mom to stay at his Frogmore Cottage, where she is now raising her 6-month-old son August alongside husband Jack Brooksbank.
And when the father-of-two returned to the U.K. this year for Prince Philip's funeral and the unveiling of Princess Diana's statue, he bunked at Eugenie's residence.
Article continues below advertisement
"I'm sure that Beatrice will support any moves by Eugenie to try and build bridges and get a dialogue going between William and Harry," he insisted. "I think they'll be a bit concerned about some of the stuff that has been said but obviously a bit more sympathetic than some of the older royals."
Eugenie showed her support for the Duchess of Sussex by joining her 40x40 initiative.
"To celebrate dear Meghan's 40th birthday, I'm contributing 40 minutes of mentorship to support women reentering the workforce," the new mom shared on social media. "In the past two years, tens of millions of women around the world have departed the workforce. If you please join me and commit 40 minutes to community, service or mentorship."