'He Lied To Her': Princess Diana 'Would Still Be Alive Today If She Hadn't Spoken To' Martin Bashir, Pal Claims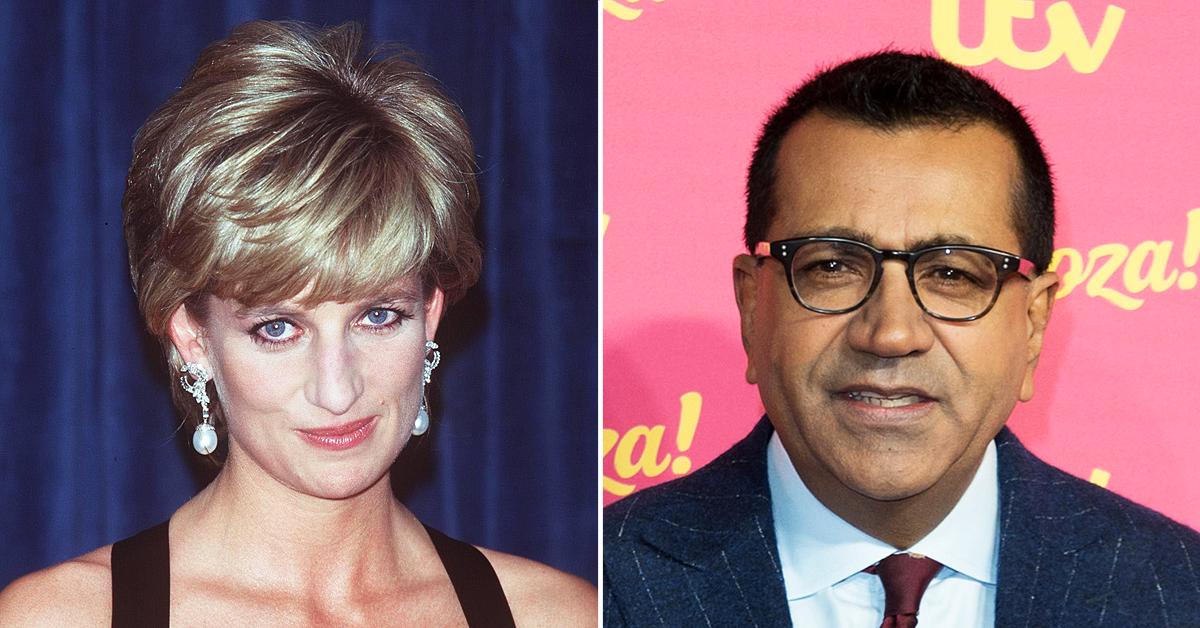 Simone Simmons, Princess Diana's pal, claims that after the mom-of-two participated in the Martin Bashir interview in 1995, things went downhill fast.
Article continues below advertisement
"Diana was conned into doing the program, and it wasn't just forged bank documents," Simmons told The Sun, referring to how Bashir used forged bank statements to convince Diana to do the interview.
"I was there the first time Martin Bashir was at Kensington Palace," she continued. "She had a lot of information on the table about her charities because she was led to believe Martin Bashir was doing an interview about them. She came in very excited and said 'Simone, he is going to do a program about my charities, isn't that wonderful.' I thought it was brilliant."
Article continues below advertisement
"But as time went on nothing transpired and we all know what happened. He lied to her. He said her home was bugged and phones were tapped," she continued. "He was an out and out b*****d. He destroyed her psychologically and made her paranoid — saying the royals wanted to bump her off and distrust her loyal staff and friends. We nicknamed Martin Bashir the Poison Dwarf. The interview led to her divorce and losing her HRH titles. There is no doubt in my mind that Diana would still be alive today if she hadn't spoken to Bashir. I hope they throw the book at him. Justice should be done."
Article continues below advertisement
"The report demonstrates, I believe, that this has been the thorough and fair investigation I set out to do," former High Court judge Lord John Dyson said. "All key individuals gave comprehensive testimony and I am grateful for their cooperation. It enabled my investigation to establish facts based on evidence and for me to draw the detailed conclusions that have been set out today."
Article continues below advertisement
BBC Director-General Tim Davie apologized the same day the report was released.
"Although the report states that Diana, Princess of Wales, was keen on the idea of an interview with the BBC, it is clear that the process for securing the interview fell far short of what audiences have a right to expect. We are very sorry for this. Lord Dyson has identified clear failings," Davie said.
Article continues below advertisement
In response to Lord Dyson's findings, Bashir apologized for faking the bank statements.
"It was a stupid thing to do and was an action I deeply regret," he said.
However, he claimed "the bank statements had no bearing whatsoever on the personal choice by Princess Diana to take part in the interview."