Princess Charlotte & Prince Louis 'Will Have Less Of A Royal Existence' When Prince Charles Is King, Expert Claims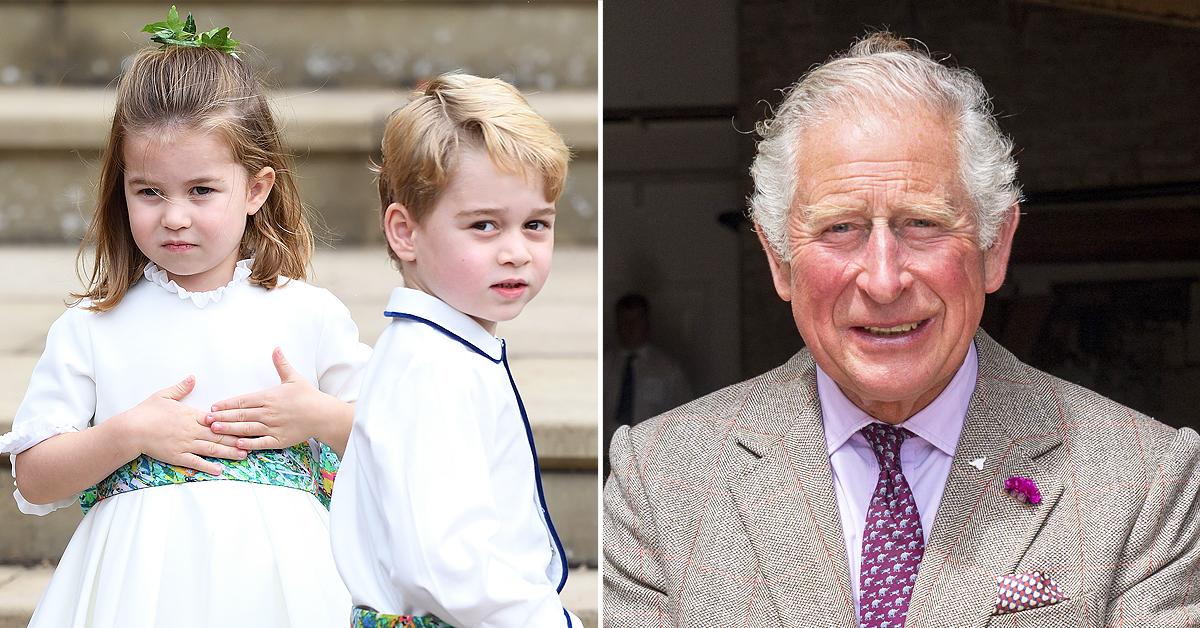 When Prince Charles take the throne, it looks like things will be much different. According to Ingrid Seward, who wrote Prince Philip Revealed, Princess Charlotte and Prince Louis will have less of a role when he is in control.
Article continues below advertisement
'It is quite possible they are not even going to be involved very much," she told Newsweek. "When they're growing up their grandfather will be on the throne for a bit and he's talked about this slimmed-down monarchy."
Article continues below advertisement
She added, "I think they will have to be given more freedom. Harry just did what he wanted basically. So did William up to a point. But I think that Charlotte and Louis will have a very much less royal existence."
This is hardly the first time it's been reported that Charles will shake things up when he's the leader. Royal expert Angela Levin predicted what will happen when Queen Elizabeth abdicates.
Article continues below advertisement
"Prince Charles has wanted for a very long time to cut the monarchy down to save costs and to make people be worth the money that they got from the taxpayer," Levin shared on talkRADIO. "I imagine that might be when Harry and Meghan are ditched from being members of the Royal family."
Article continues below advertisement
"I think the outer edge, which the Queen has wanted to keep together for a very long time for sentimental reasons ... which at her age she didn't really particularly want change, which I think is understandable," explained Levin. "But he wants change and I think he will do that."
"I don't think he will make the unpopular and hostile move of removing the royal status of his grandchildren," historian Robert Lacey, who has recently updated his book, Battle of Brothers: William, Harry and the Inside Story of a Family in Tumult, said.