Princess Charlotte Holds A Butterfly In Sweet New Photo To Get The Word Out That These 'Incredible Creatures' Are 'Extremely Important'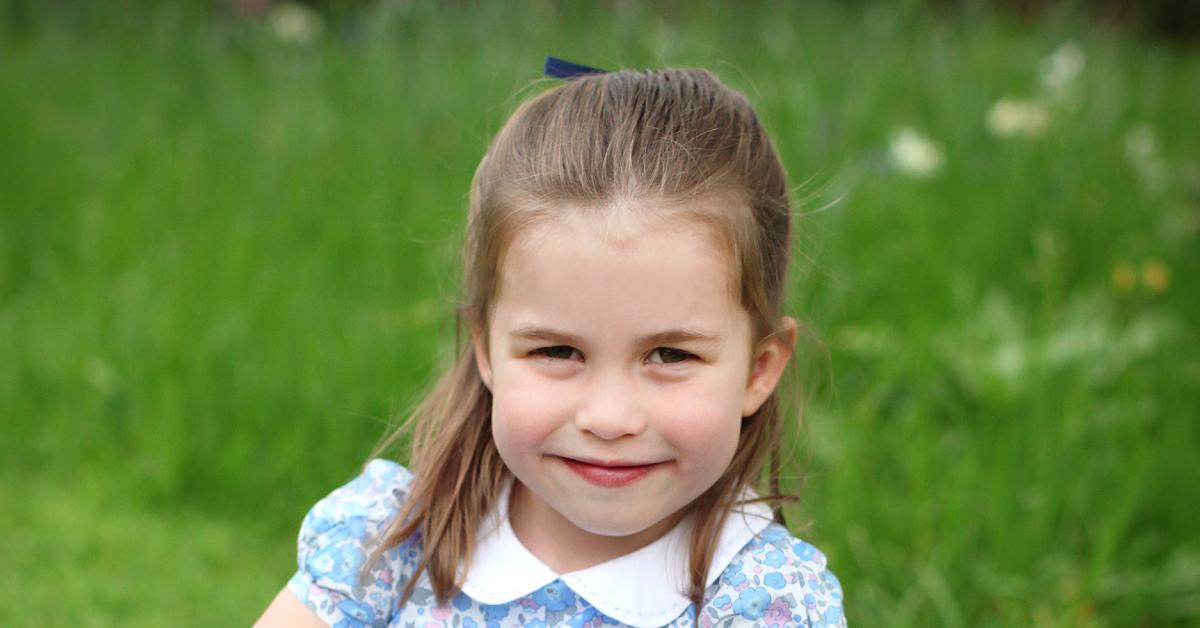 A spectacular moment! Prince William and Kate Middleton's Instagram account uploaded a new photo of their daughter, Princess Charlotte, 6, holding a gorgeous butterfly — for a good cause.
Article continues below advertisement
"We wanted to share these beautiful Peacock and Red Admiral butterflies as part of Big #ButterflyCount initiative taking place across the UK," the message said. "@savebutterflies are encouraging us all to count these incredible creatures because not only are they beautiful creatures to be around but they are also extremely important. Butterflies are vital parts of the ecosystem as both pollinators and components of the food chain."
Article continues below advertisement
"Hopefully you can beat last year's total, @savebutterflies 🦋," the note concluded.
Of course, people loved the adorable snapshot of Charlotte, who wore a blue T-shirt with patterned shorts. One person wrote, "Beautiful and sweet Charlotte 💙," while another added, "Princess Charlotte is so pretty! 😍." A third user added, "This is wonderful and brings positive vibes."
Article continues below advertisement
Kate, 39, and William, 39 — who also shares sons Prince George, 8, and Prince Louis, 3 — have been showing more of their tots on social media lately.
Article continues below advertisement
"The royals are renowned for being 'stiff upper lip,' but William and Kate have a more modern approach to parenting and are moving away from that mentality," a source told Us Weekly. "Open communication is key for them. … [But they] set boundaries and have rules in place."
The couple's eldest son is third in line to the throne, but they want to make sure that he doesn't have any special treatment.
Article continues below advertisement
"Kate and William want George to have a normal life" and "don't want him to grow up too quickly," the source continued. "He's not called Prince George at school and is simply known as George, he mixes with children his own age. Kate and William don't shower him with expensive gifts nor do they over spoil him. … George makes his bed every morning. … All the children have impeccable manners and always say please and thank you."