Princess Charlene Gives Sweet Shout-Out To Twins Prince Jacques & Princess Gabriella On Their Birthday: 'I'm Truly Blessed'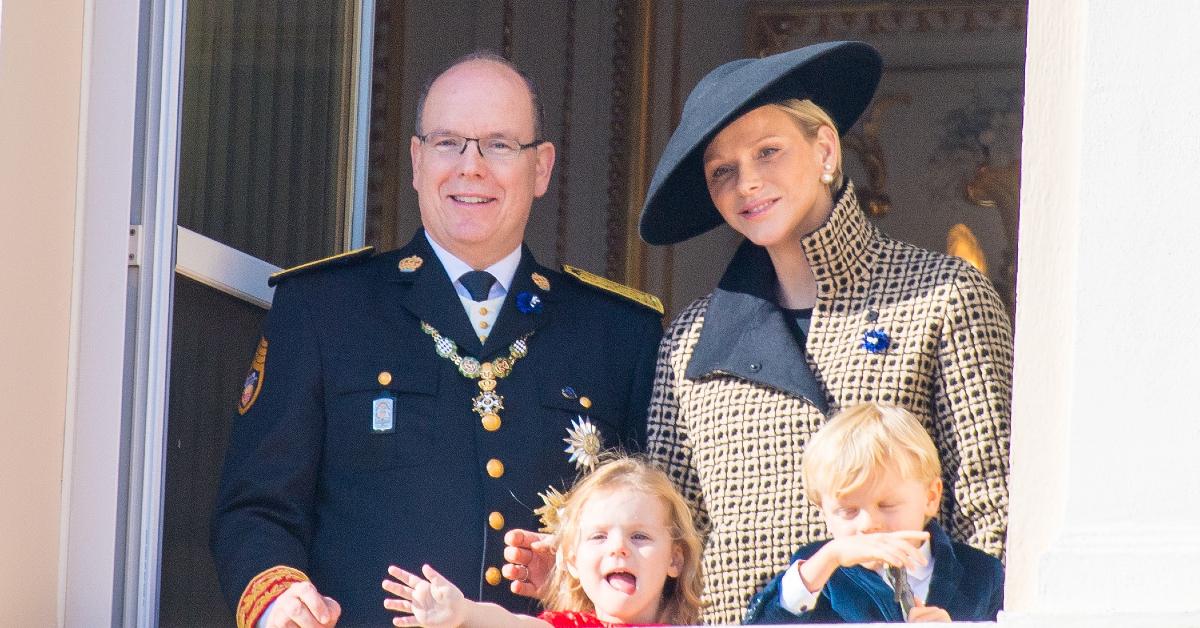 Even though Princess Charlene is not around to celebrate Prince Jacques and Princess Gabriella's birthdays, she is still thinking of them.
Article continues below advertisement
On Friday, December 10, the blonde beauty, who is currently in a treatment facility, gave a sweet shout-out to her kiddos, writing, "Happy birthday my babies. Thank you God for blessing me with such wonderful children. I'm truly blessed. Love mom❤️."
In the photo, the tots are wearing similar outfits as they look on at the delicious cake.
Article continues below advertisement
Many fans took to the comments section to gush over the sweet moment. One person wrote, "Hope you are ok... we are all rooting for you ❤️❤️❤️❤️❤️. Keep strong you will get through this xx," while another added, "Happy birthday to Gabriella and Jacques🎈🎉🎈🎂❤️ Hope you are healing dear Charlene🙏."
A third person added, "Happy birthday dear Prince & Princess wishing you blessings in abundance 🙏🏻💞💞💞💞."
Article continues below advertisement
Since Charlene, who usually plans the kids' birthday party, won't be present, her husband, Prince Albert of Monaco, has taken over.
Article continues below advertisement
"They'll have seen the Spongebob decorations in one courtyard entrance, so they may have suspicions. But they haven't seen the party room yet," he shared. "I have a few things in mind. To be truthful, I'm working more on their Christmas gifts."
Article continues below advertisement
"She was clearly exhausted, physically and emotionally. She was overwhelmed and couldn't face official duties, life in general or even family life," he explained.
"Obviously there were consequences of her different surgeries and the procedures she underwent in the last few months," the royal continued. "That certainly was a factor, but at this point I prefer not to comment further. I can say she was suffering incredible fatigue. She hadn't slept well in a number of days and she wasn't eating at all well. She has lost a lot of weight, which made her vulnerable to other potential ailments. A cold or the flu or God help us, COVID."