Princess Anne's Absence On Christmas Day Is 'Another Bitter Blow For Queen Elizabeth On Her First Holiday Period Without Prince Philip,' Expert Says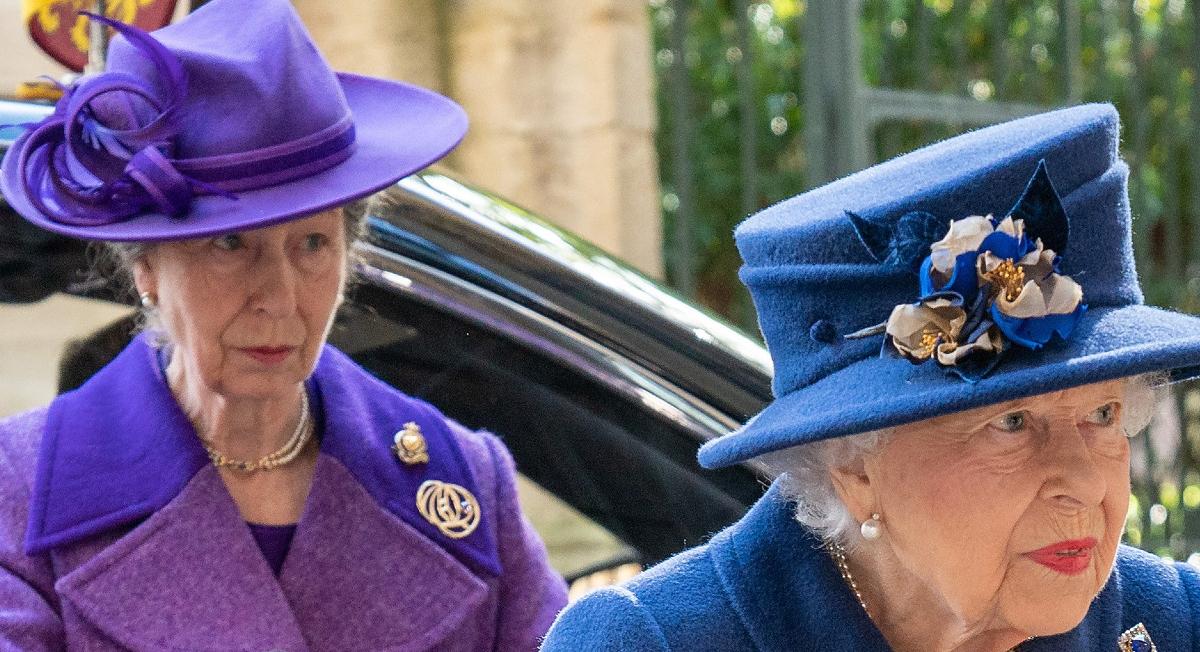 Queen Elizabeth had a whole slew of plans this holiday season, but due to the recent uptick in COVID-19 cases, everything had to get scrapped. Not only did she cancel her party at Sandringham, but now her daughter, Princess Anne, won't be able to join her at Windsor since her husband, Sir Timothy Laurence, tested positive for COVID-19.
Article continues below advertisement
"Princess Anne's absence from around the dinner table on Christmas Day is expected to come as another bitter blow for the Queen, on her first holiday period without Prince Phillip," royal expert Russell Myers wrote for The Mirror. "Like so many other families whose festivities are being upturned with each day that passes, the monarch has once again been forced to alter her plans as well as her expectations of what this Christmas will hold. The Queen had already cancelled a party for her extended family this week, delaying once more a chance to spend cherished time with loved ones she hasn't seen for many months due to the Covid crisis."
Article continues below advertisement
On December 22, it was revealed that Anne and her husband were currently isolating at her Gatcombe Park home, meaning that she won't be able to see her mother or family members for the holidays.
Article continues below advertisement
The one bright spot is that it looks like Prince Charles and Camilla, Duchess of Cornwall will be able to spend time with the monarch, 95, a Clarence House spokesperson confirmed.
Additionally, other members of the royal family could pop up as well. "Obviously it's going to be much smaller and it's going to be similar to last year," Phil Dampier, who writes a weekly column for The Royal Observer, told The Sun. "Except obviously, the one big difference is that Prince Philip is not going to be there. It wouldn't surprise me if Prince Charles and Camilla, Prince Andrew and possible Prince Edward and Sophie Wessex and maybe some others — a small hard core of people — join her for lunch. But I think it's more likely to be a dozen people rather than the 30 or so up at Sandringham."