Queen Letizia & King Felipe VI Hand Out Medals & Diplomas At The 16th Annual Gala Of The Spanish Olympic Committee — Pics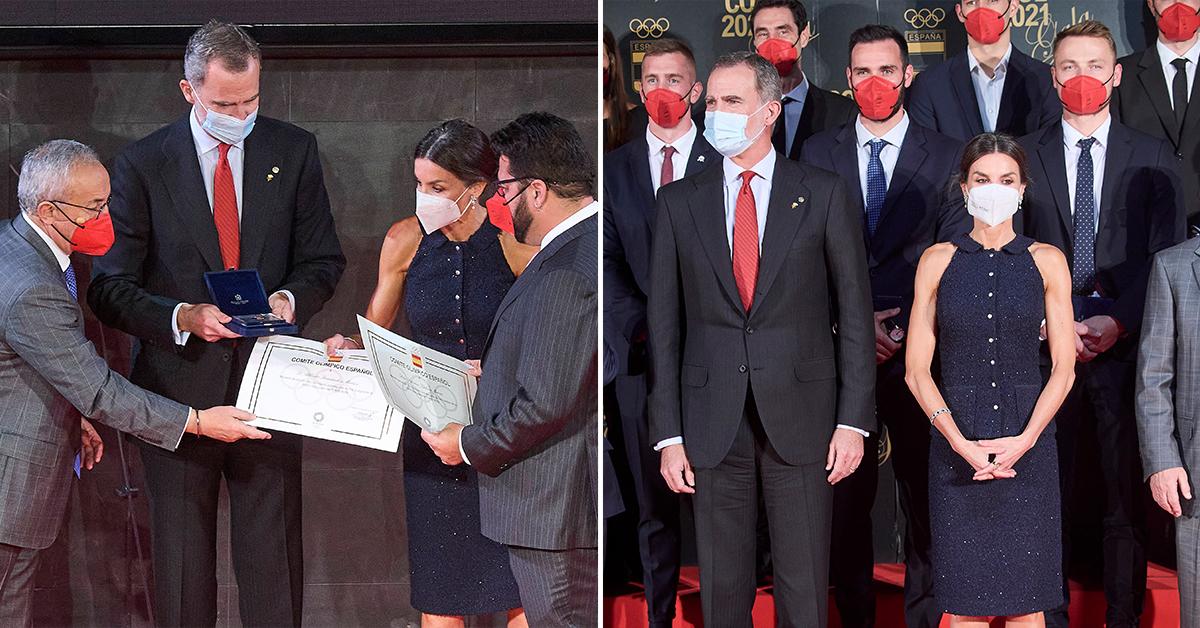 An important day! King Felipe VI and Queen Letizia attended the 16th Annual Gala of the Spanish Olympic Committee, which occurred this past week.
Article continues below advertisement
During the ceremony, the two handed out diplomas, and the King made a speech.
Scroll through the photos below to see more moments from the outing!
Article continues below advertisement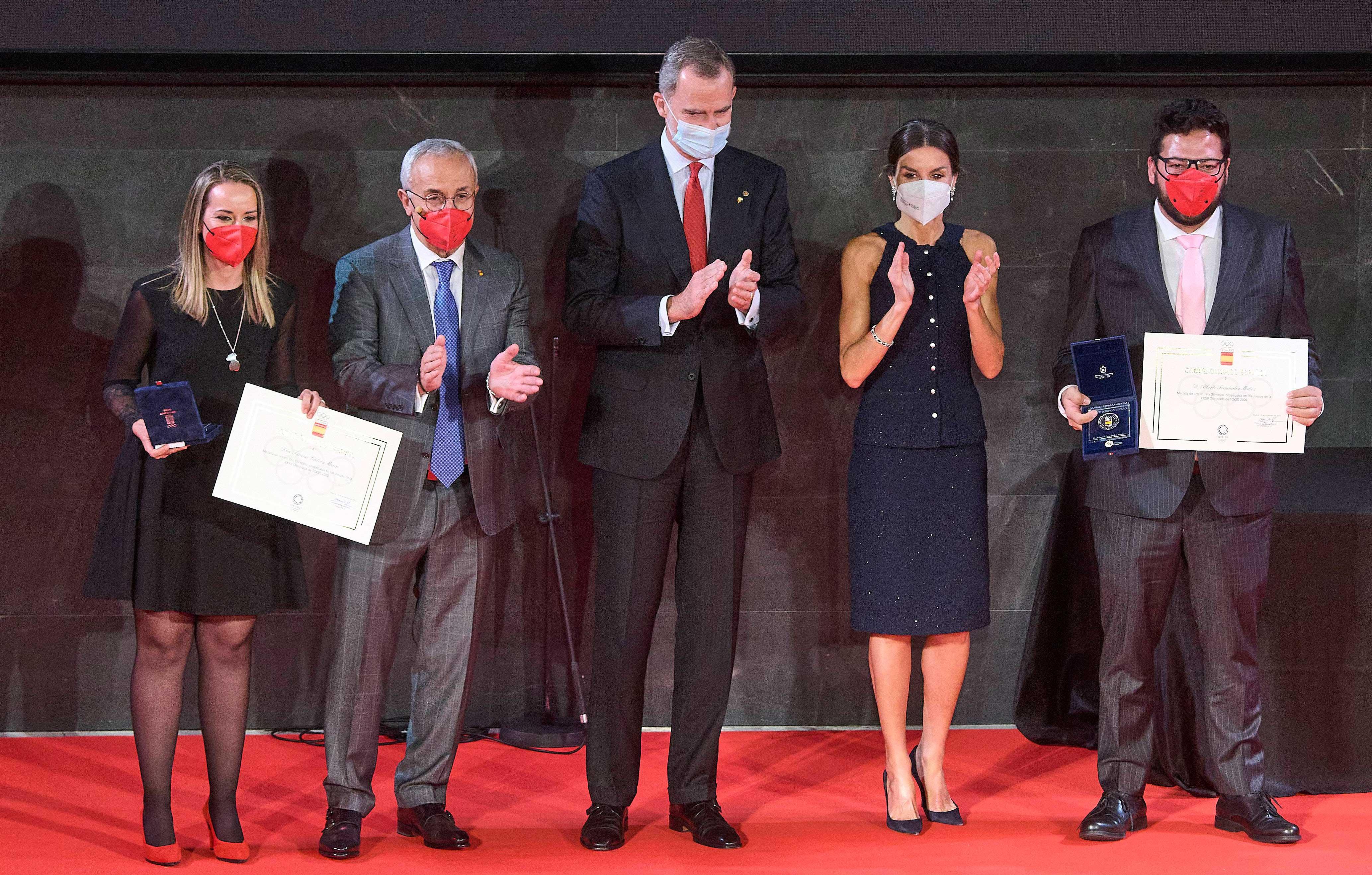 The King sported a dark suit, while his wife looked sleek in a blue dress and matching heels.
"Don Felipe and Doña Letizia arrived at the headquarters of the Spanish Olympic Committee to preside over the XVI annual Gala of the Spanish Olympic Committee (COE), and the tribute to the Tokyo 2020 Olympians," a caption read. "The event began with the projection of a summary video of the red carpet prior to the start of the Gala and the welcoming words of the president of the Spanish Olympic Committee, Alejandro Blanco. Next, a special recognition was given to Jesús García Bragado, an athlete specialized in athletic walking, and to the athletes with Bronze and Silver medals."
Article continues below advertisement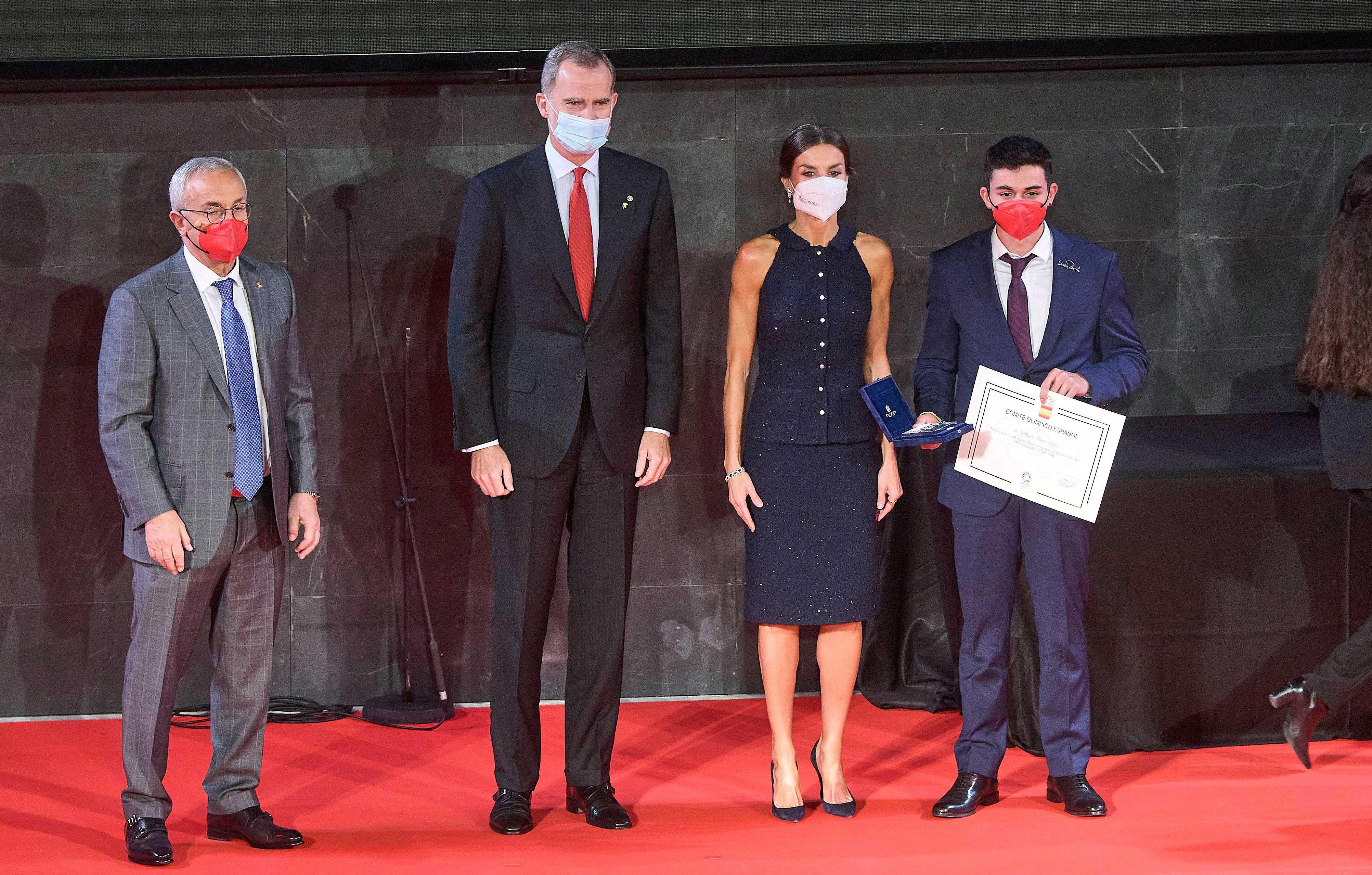 The message continued, "This was followed by a musical performance by the soprano Pilar Jurado, who performed the musical piece 'De España Vengo,' and the masters of ceremonies announced, one by one, the athletes that they obtained a Gold medal and formulated several questions as an interview, ending with the awarding of the Gold medals at the Tokyo 2020 Olympic Games by Their Majesties the Kings."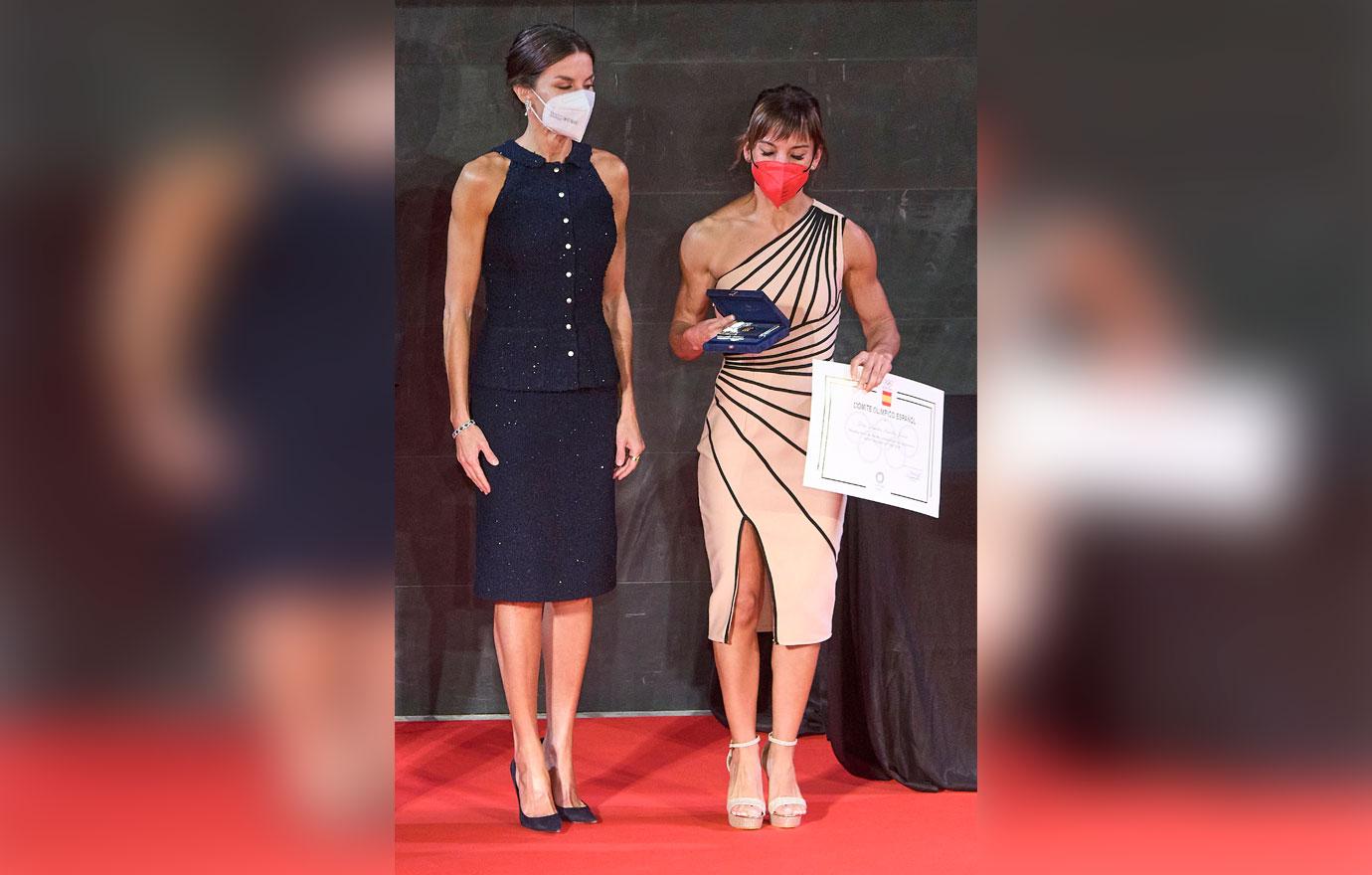 In his speech, the King said, "You are all a source of pride for Spain: with or without a medal, with or without a diploma. Those of you who have given the best of yourselves in the most demanding competition are an example to follow due to your deep respect for those Olympic values ​​which, without a doubt, are also of life, especially of life under a democratic order and respect for Human Rights, such as excellence, friendship, respect for others, fair play and compliance with the rules of the game."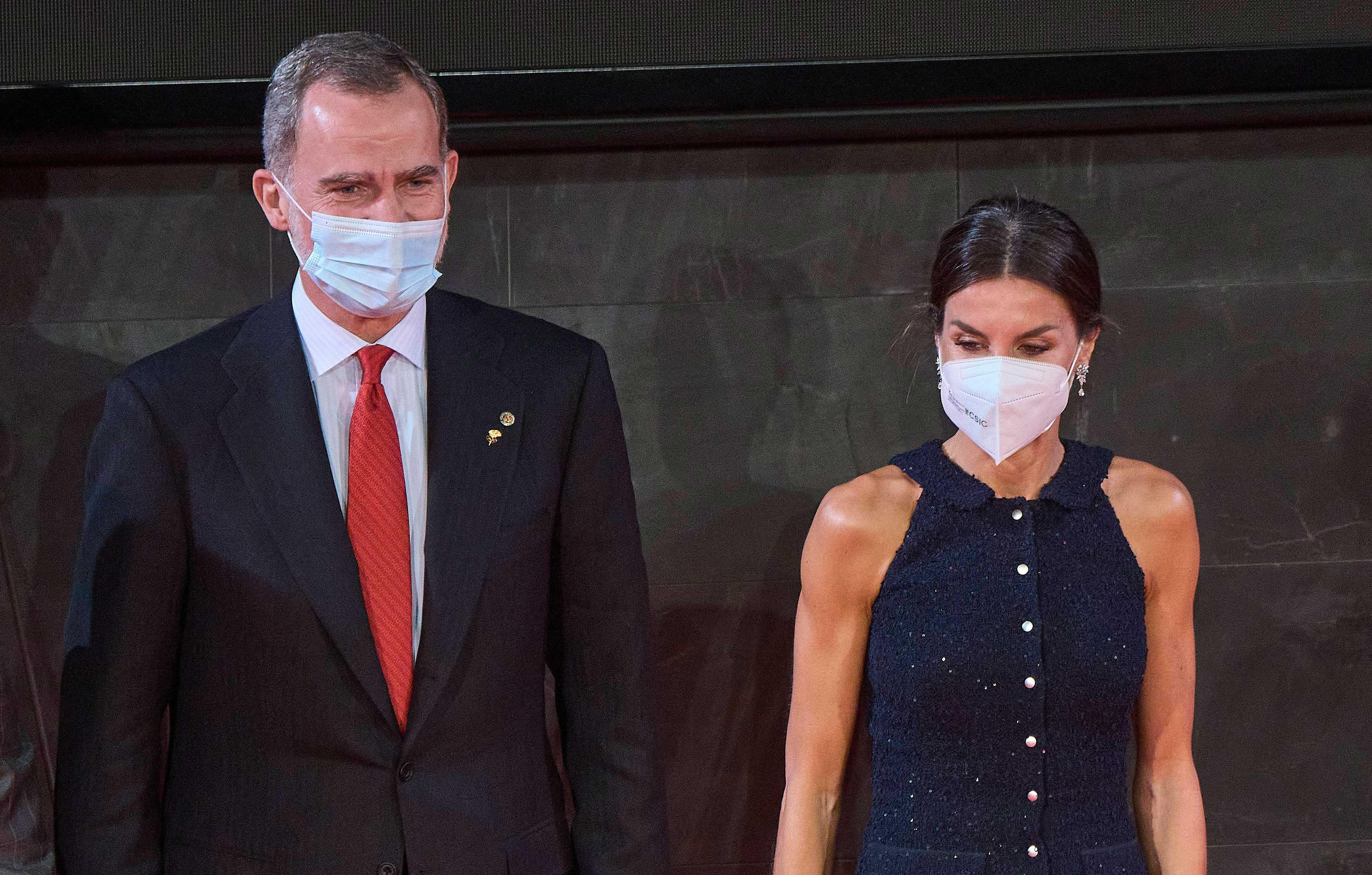 He continued, "History shows us that difficult situations have always been part of the life of the human being, to a greater or lesser extent. Therefore, in the current situation, the example that symbolizes the Olympic spirit must continue to inspire us to overcome most of our challenges. And in the sports field, we have many ahead of us until we arrive, either at the Summer Olympics in Paris '24, or the closest, in February, the Winter Olympics in Beijing '22."