Meghan Markle & Prince Harry 'Agreed' To 'Soften' Parts Of Documentary & Memoir, Source Reveals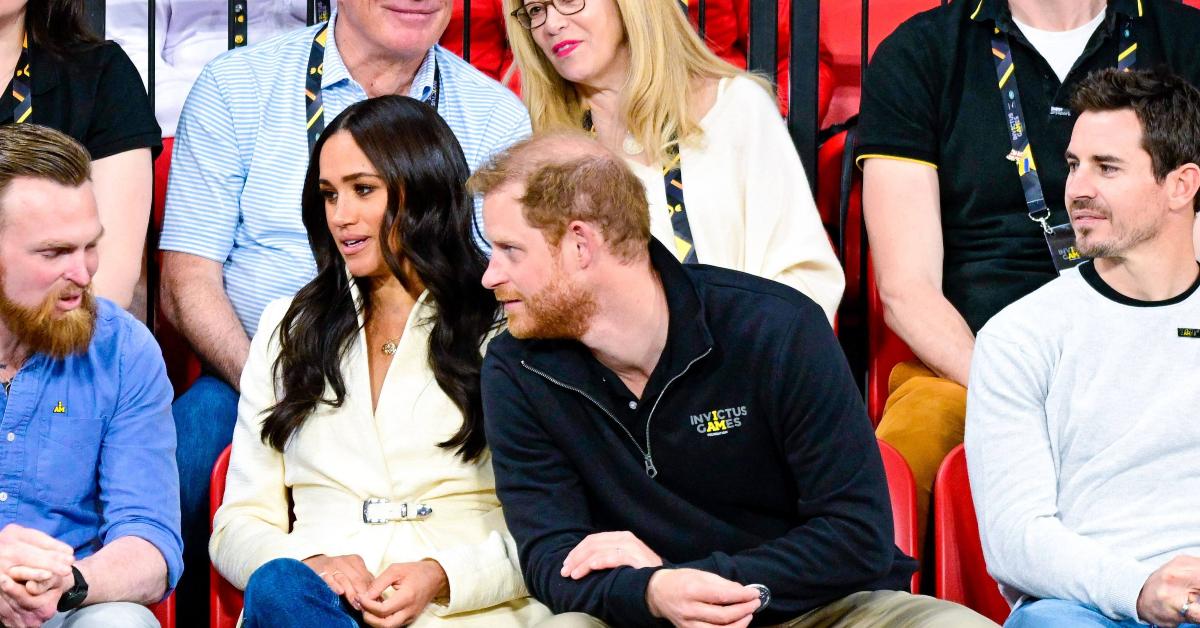 It looks like Meghan Markle and Prince Harry are doing everything in their power to make King Charles happy.
"They've both agreed to reach a neutral ground by softening the parts on Charles and adding intimate details about [Queen Elizabeth II's] legacy," an insider told Us Weekly of the pair's upcoming documentary and Harry's memoir.
Article continues below advertisement
The pair, who moved to California in 2020, are hoping the series is "interesting without crossing a line" after the Queen died in September.
"He's so grateful to Meghan for her input and they make all of these big decisions together, so of course there's that balancing act of weighing up pros and cons to consider," the insider noted. "And it goes the other way, too — he's equally involved in her big picture, they're very much at one that way and maintain they always will be."
Article continues below advertisement
Harry, 38, announced his memoir last year, but there's been no movement on when it will be released.
"Meghan moved to America to have a voice and feels it's important for Harry to speak up about matters close to his heart, including his family," another insider dished.
As The Royal Observer previously reported, the red-headed royal is apparently adding more to his tome.
"Jeffrey Archer, well-connected in the published world is saying that Harry is writing a new chapter completely," the Daily Mail's Richard Eden shared. "We've had all these stories about whether the book will be delayed or whether there will be changes. From what he was saying, it will be dealt with by a new chapter that will be on the Queen's funeral and the events surrounding it. It will give him a chance to address those stories about him being offended by not being able to wear his uniform and then not having the ER letters on his epaulettes."
Article continues below advertisement
He continued, "This could be a way that all the tenses are correct, referring to the Queen in the past and then having that new chapter could be a quite elegant way to do with it. It would suggest that the book is being delayed so it may come out next spring rather than next month as we've been led to believe."
Article continues below advertisement