Why Prince Harry and Prince William's Feud Will 'Never Be Healed'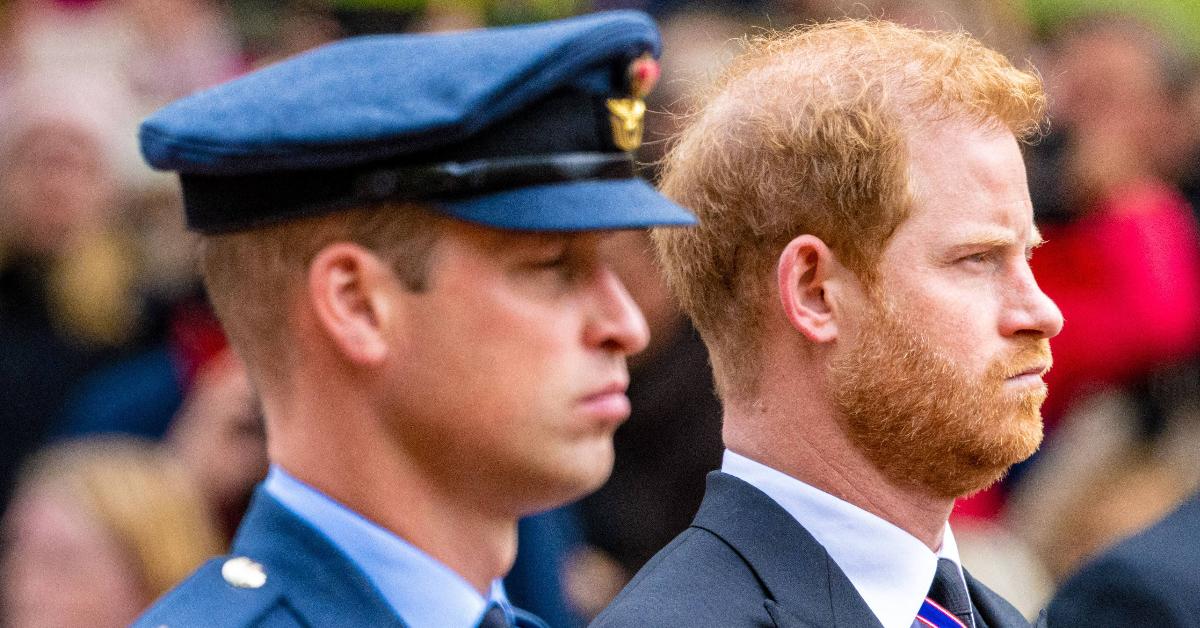 Prince Harry attended King Charles III's coronation ceremony without his wife, Meghan Markle. Although the rebel prince was reunited with his relatives under the same roof, he was given the cold shoulder by senior royal family members.
Since the release of their Netflix documentary and the Duke of Sussex's memoir Spare, Harry and Meghan's rift with Prince William and Kate Middleton has intensified, and one royal author claims the feud may be permanent.
Article continues below advertisement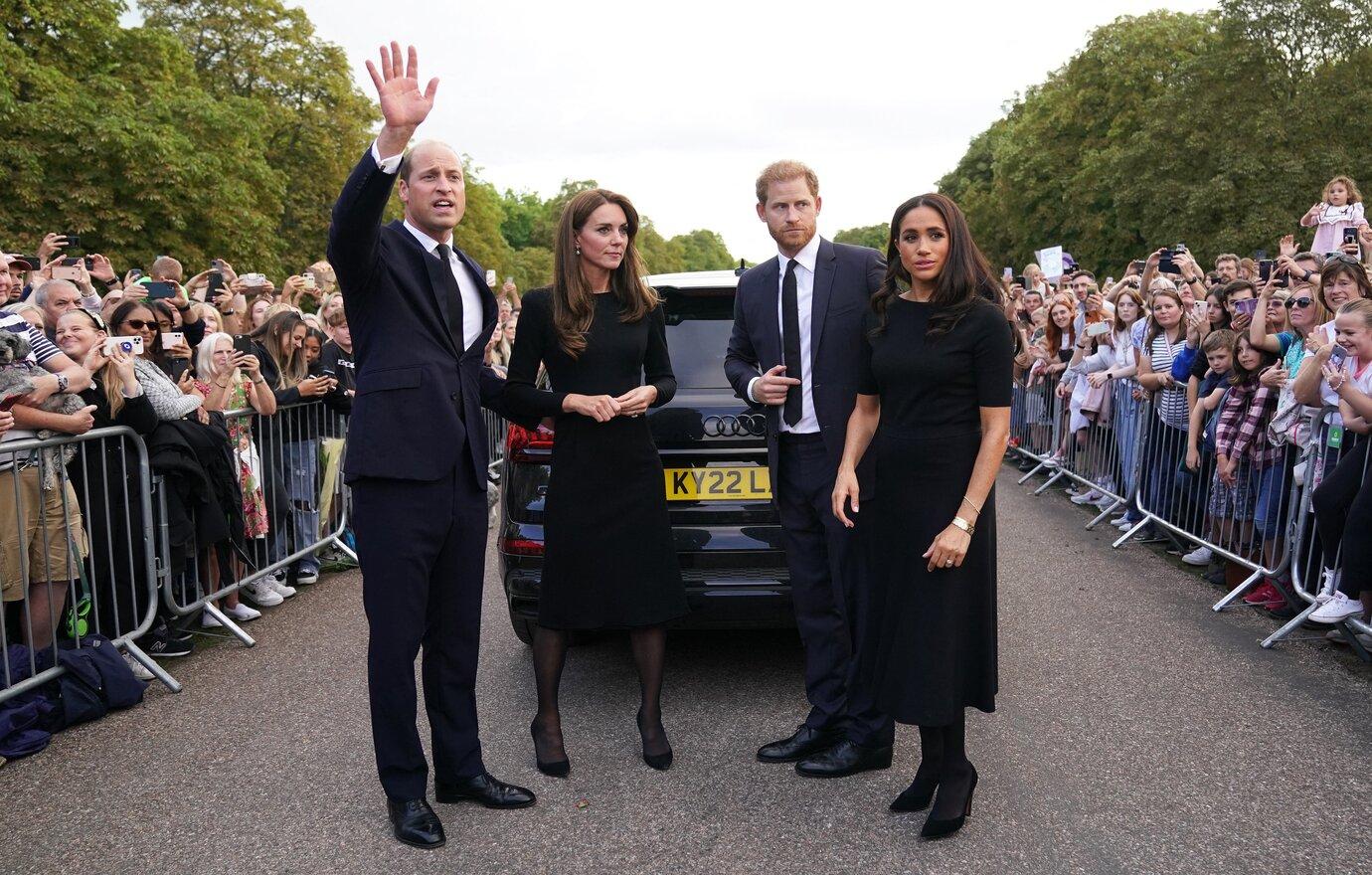 Royal scribe Tom Quinn told a source, "People I've spoken to who work for both William and Kate say this is never really going to be healed. Privately there's a lot more anger than there is publicly, especially about the accusation William physically assaulted Harry. Apparently, William is furious."
Despite the rift between the two brothers, The Royal Observer previously reported that the wayward Duke has become a lost soul, and misses the relationship he had with William years ago. Royal blogger Kinsey Schofield believes the elder sibling is more responsible and shared, "Prince William has run in the direction of duty while Harry sprints in the direction of dollars. In Dior."
But the 38-year-old fifth in line to the throne's resentment of his father's heir has become noticeable at the coronation where he was seated next to Princess Eugenie and her husband, Jack Brooksbank.
Article continues below advertisement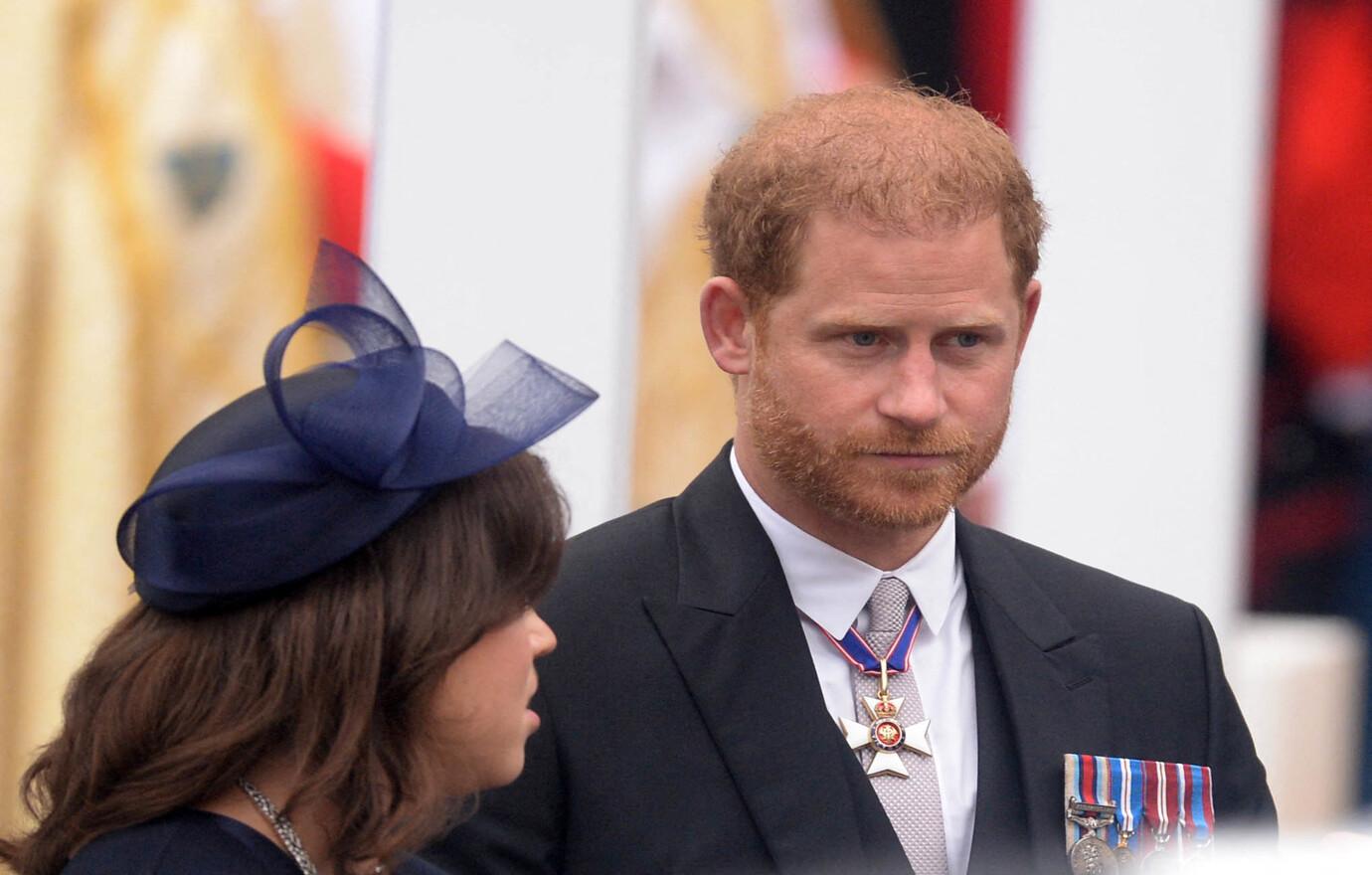 Body language expert Judi James revealed to a source, "Despite his act of bravado, there were some more telling moments and expressions from Harry, like this pensive one when he seemed to glance across at William. William is clearly not about to look back here and Harry's severe side-eye glance suggests he's sneaking this thunderous look almost unintentionally."
James interpreted these glances by commenting, "When we tell ourselves not to do something the brain only tends to hear the suggestion without processing the 'don't' command." Therefore, the more Harry tried not to stare at William, the harder it became to resist, which further angered him.
There was no chance for any type of close family reunion for the sons of the monarch since the Duke of Sussex only briefly returned to Buckingham Palace to re-route his motorcade to the airport. Harry was only interested in paying respects to his father on his most important day before returning to his wife to celebrate their son's fourth birthday.
Article continues below advertisement