Prince William Allegedly Cuts Ties With Reporter Pal Tom Bradby After He Sides With Prince Harry & Meghan Markle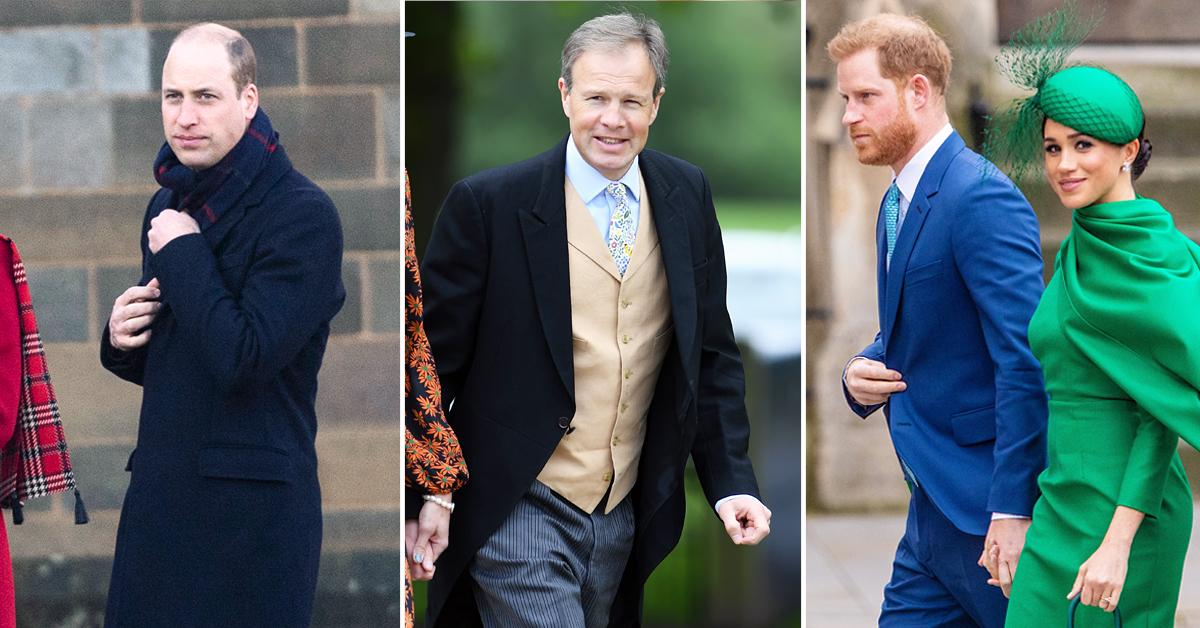 Prince William has reportedly cut ties with ITV's Tom Bradby after 20 years of friendship, the Daily Mail reported.
Article continues below advertisement
The 38-year-old is allegedly upset that the journalist has taken his brother Prince Harry's side amid the siblings' rift. "The friendship between William and Tom is very much over. The Duke feels let down by Bradby and the way he's acted over the past few months," the insider claimed.
The source added, "William is a sensitive soul and believes it's in times of crisis when you find out who your true friends are. It would be fair to say Bradby hasn't been one of them."
Article continues below advertisement
"Some staff at the Palaces are even angrier about Bradby and the tone of his reporting at ITV News, which they consider to be pro-Harry and Meghan [Markle]," the insider shared. "It's well-known Bradby personally communicates with Harry on a regular basis and that is pretty obvious to royal aides who know how things work. But it's been very difficult to accept given the long history between Bradby and William."
Article continues below advertisement
In 2019, Bradby famously interviewed Meghan and Harry while they were in South Africa, asking the Duchess how she has been adjusting to royal life.
"Not many people have asked if I'm OK. It's a very real thing to go through behind the scenes … it has really been a struggle," she candidly told Bradby.
Article continues below advertisement
During the documentary, Harry told Bradby that he and William were "on different paths at the moment."
Article continues below advertisement
Meanwhile, William became friendly with Bradby over time when he started working as ITV's royal correspondent. The reporter was the first to interview William and his wife, Kate Middleton, after they got engaged in 2010.
Article continues below advertisement
But now it seems like William is not interested in mending his relationship with Bradby.
"William can't trust Tom," a source told Page Six. "Tom has tried to be friends with both Harry and William, but to my mind it doesn't come across like Tom is an honest broker.
"The brothers don't need some person in the middle — without knowing if they can trust them — when they can speak to each other directly," the source added.