Prince William & Prince Harry Have 'A Natural Connection' To Camilla, Body Language Expert Notes: 'They Definitely Approve Of Her Relationship With Charles'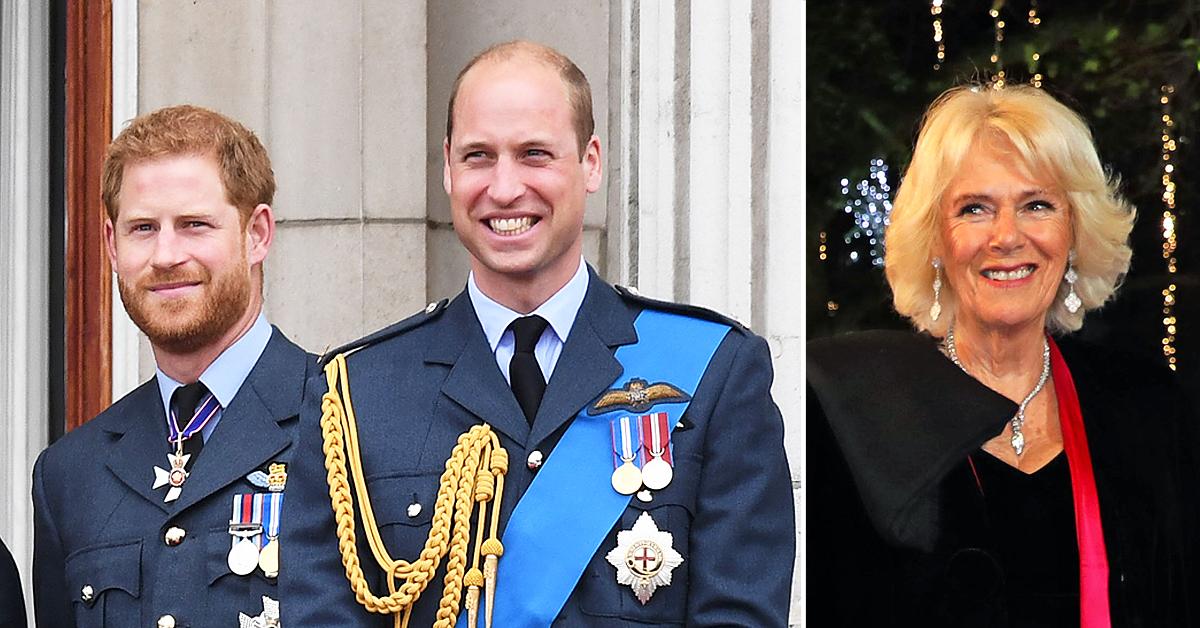 Though it must have been tough to witness Prince Charles find love with Camilla, Duchess of Cornwall after Princess Diana passed away in 1997, it seems like Charles' sons, Prince William and Prince Harry, get along pretty well with this wife.
Article continues below advertisement
"I think for a long time the media were engrossed in the story of how William and Harry would respond to Camilla effectively being their stepmother, but they show a natural connection to her," body language expert Darren Stanton shared. "Their non-verbal communication towards Camilla signifies a strong bond and it's clear they definitely approve of her relationship with their father Charles, with both William and Harry showing genuine emotion towards her."
Stanton noted that when Camilla and Charles were first photographed together in the '70s, "he and Camilla made sure to keep a distance between them, as they were seemingly careful not to give any indication towards the existence of a deeper relationship between them or, indeed, reciprocal liking."
Article continues below advertisement
"There are no signs of true happiness across their faces — no doubt the pair felt the need to suppress that emotion, despite showing a yearning to be close, perhaps even kiss or hug, as they were mindful of their circumstances. They also appear to express anxiety, Camilla was often seen with her hands in her pockets — a gesture of distress," the expert continued.
Article continues below advertisement
As time went on, the pair — who got married in 2005 — have seemingly gotten more comfortable being in the spotlight.
"Recent photographs of the couple reflect how Camilla has gone from being tense and distant while around Charles to finally feeling comfortable, relaxed and herself," he said. "We see a couple in sync, Charles leaning in towards Camilla and Camilla mirroring his body indicating they are more than comfortable to be in close proximity. They are often pictured smiling together and their smiles appear genuine, through their eyes and cheeks being somewhat raised."
Article continues below advertisement
As The Royal Observer recently reported, William, 39, and Harry, 37, would not want Camilla to be Queen.
"Privately I discovered both brothers are absolutely sick to the back teeth of Charles trying to negotiate full Queen status for Camilla," historian Robert Lacey said.
Time will tell what happens!