Queen Elizabeth Once 'Refused To Have Anything To Do With' Prince Charles' Wife Camilla: She 'Actively Disapproved Of Her,' Author Claims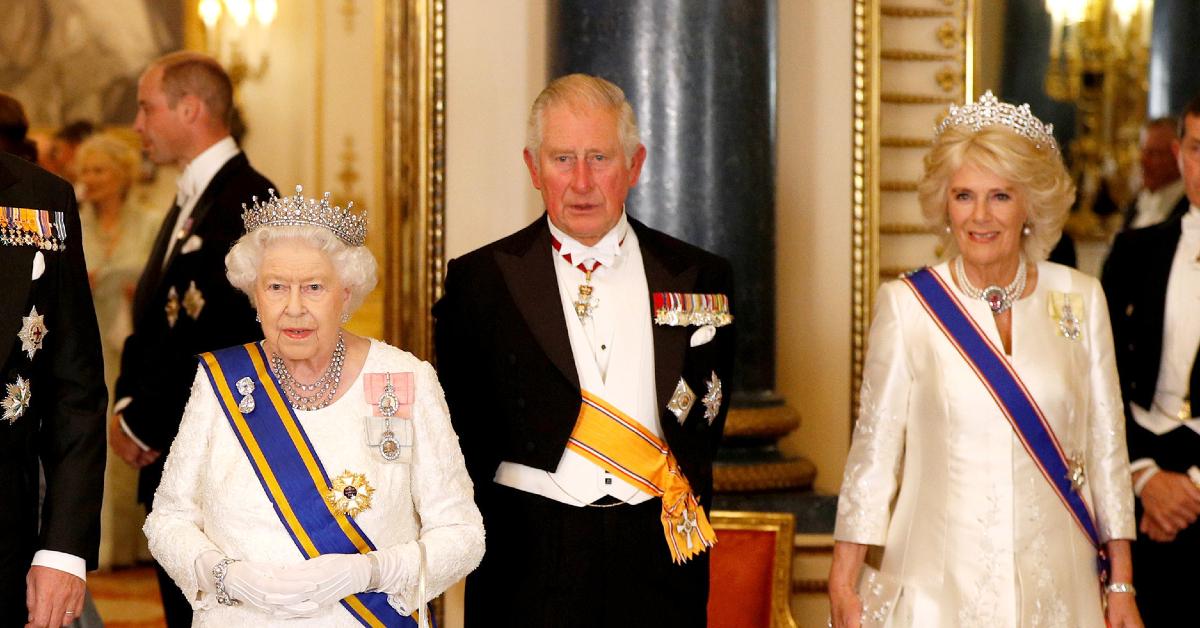 Though Camilla, Duchess of Cornwall is in the royal family's good graces today, that wasn't always the case back in the day.
Article continues below advertisement
According to author Tom Bower, the 95-year-old didn't approve of Prince Charles and Camilla's relationship, even when they both were divorced.
"For years, both the Queen and her mother had refused to have anything to do with Charles' mistress," he wrote for the Daily Mail in 2018. "Not only did they not want her present at any royal function, either formal or informal; they actively disapproved of her, and of Charles' relationship with her."
Article continues below advertisement
Charles, 72, apparently confronted his mother about how he wanted to be with Camilla, but she still wasn't a fan.
"But on that evening she'd had several martinis, and to Charles' surprise she replied forcefully: she would not condone his adultery, nor forgive Camilla for not leaving Charles alone to allow his marriage to recover," Bower noted.
The monarch even called Camilla "that wicked woman" and admitted she wanted "nothing to do with her."
Article continues below advertisement
Bower then claimed the Prince of Wales called Camilla crying and was distraught over his mother's comments.
Ultimately, Camilla and Charles ended up getting hitched in 2005 and have been together since.
Article continues below advertisement
Now, it looks like the Queen and Camilla get along just fine — and the latter may have to help out going forward if the matriarch continues to feel under the weather. "Sources say Camilla will be asked to help manage the workload," the Mail on Sunday reported after the Queen was advised to rest for the next few weeks.
Article continues below advertisement
If the Queen is ill or abroad and can't fulfill her duties, one of the Counsellors of State will fill in for her.
Prince Charles, Prince Andrew, Prince William and Prince Harry are the first four, but since Harry doesn't live in the U.K. anymore and Andrew is laying low due to his sexual assault case, it would be wise of the Queen to bring in some others to help out.
"The Queen may look to add the Duchess of Cornwall, who would become a Counsellor of State when Charles is King anyway," Vernon Bogdanor said. "Or they could go down the line to Princesses Beatrice or Eugenie, or add more members of the family, like Princess Anne or Prince Edward to the list."