Prince William Nervous That Prince Harry Will Continue To Drop More 'Truth Bombs': Report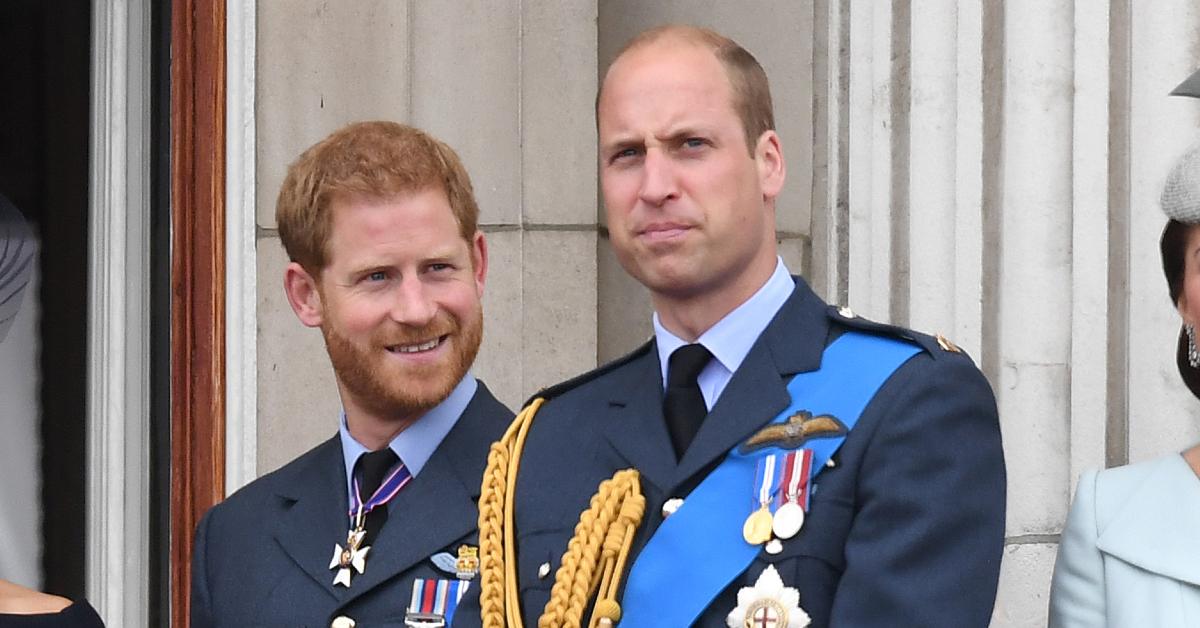 Prince Harry has been on a roll lately. Not only has he spoken about how therapy helped him, but he also criticized his father's parenting skills.
Article continues below advertisement
Now, Prince William is nervous that Harry will "go too far with his truth bombs," a source told the Mail on Sunday.
According to the insider, William was disappointed and "greatly concerned" after Harry spoke out about Meghan Markle's suicidal thoughts in his new AppleTV+ series, The Me You Can't See.
Article continues below advertisement
"I think people have seen the photographer of us, you know, squeezing each other's hands as we walked into the Royal Albert Hall in London for a charity event," Harry said. "She was six months pregnant at the time. What perhaps people don't understand is, earlier that evening, Meghan decided to share with me the suicidal thoughts and the practicalities of how she was going to end her life. The scariest thing for her was her clarity of thought. She hadn't 'lost it.' She wasn't crazy. She wasn't self-medicating, be it through pills or through alcohol. She was absolutely sober. She was completely sane. Yet in the quiet of night, these thoughts woke her up."
Article continues below advertisement
"The thing that stopped her from seeing it through was how unfair it would be on me after everything that had happened to my mum and to now be put in a position of losing another woman in my life, with a baby inside of her, our baby," he said, referring to how his mom, Princess Diana, who was killed in a car accident after being chased by the paparazzi. "I am somewhat ashamed of the way that I dealt with it."
Not only is William on high alert, but a source said that there were "concerns rather than fears" at Buckingham Palace that Harry and Meghan — who is currently pregnant with baby No. 2 — will make further allegations.