Prince William & Kate Middleton 'Are Worried That Anything They Say' To Prince Harry & Meghan Markle Could Be Leaked, Author Shares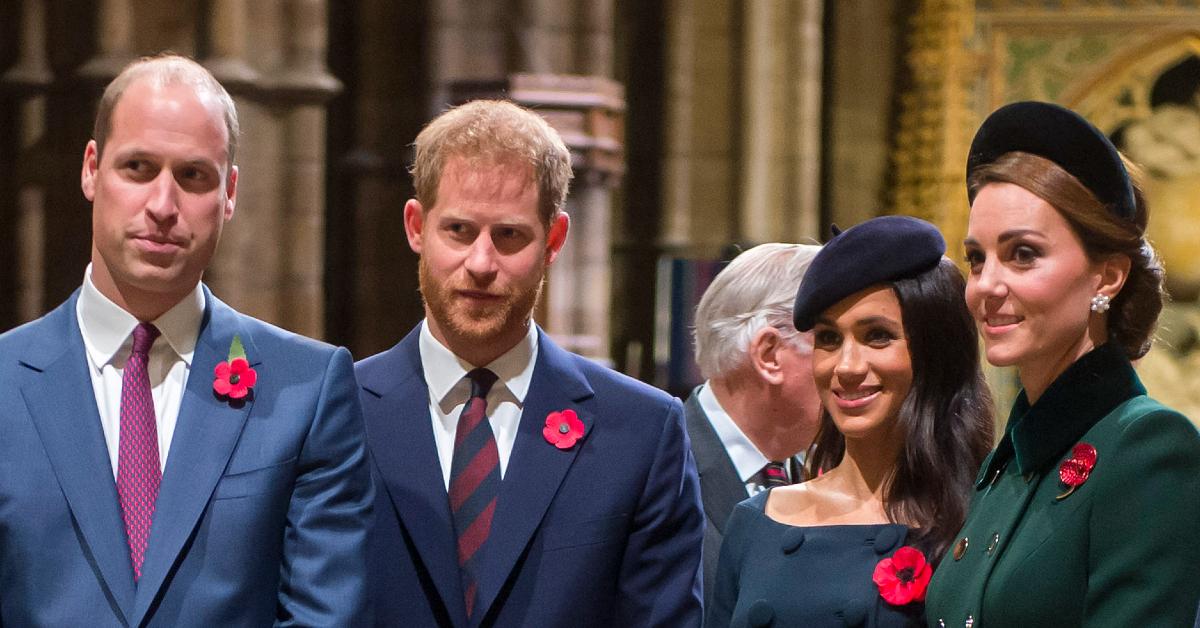 The feud lives on. It looks like Prince William and Prince Harry's relationship may never be the same — especially since they didn't spend any time together when the latter hopped over to the U.K. for the Queen's Platinum Jubilee.
"I think that does signal not just a busy timetable on the part of the Cambridges but perhaps also a bit of a lack of trust," author Katie Nicholl told Entertainment Tonight. "I do know that William and Kate are worried that anything they might say or do with the fact that it could end up being leaked to the media. So, I think in the case of really having to prove now that they can be trusted."
Article continues below advertisement
Since Meghan Markle, 40, and Harry, 37, are set to release a Netflix show, in addition to his tell-all book, Nicholl noted that they need to be careful of what they share with the public.
"If there's going to be any chance of moving on, repairing relationships and really trying to heal some pretty deep wounds, then I think Harry and Meghan are going to have to respect the wishes of the royals," the expert shared. "I think Harry and Meghan are absolutely going to have to respect the wishes of [Queen Elizabeth II] and [Prince Charles] and that these meetings remain private."
Article continues below advertisement
Prince Charles also got to meet Lilibet during Harry's visit, and it seems like they are slowly but surely trying to meet in the middle.
"He loves his son ... he wants to forgive his son for everything. He wants to repair that relationship and move on," she said. "A big part of that is him wanting to be a grandfather and see those grandchildren. It may mean a few more transatlantic trips, but he wants to enjoy this experience."
The 73-year-old is a "doting grandfather ... he's spent more time in recent years with the Cambridge grandchildren and he's very, very keen to have a close relationship with Meghan and Harry's children," she added.
Article continues below advertisement