Meghan Markle 'Complicated' Prince William & Prince Harry's Relationship, Insider Dishes: The Dad-Of-Two 'Had To Pick A Side'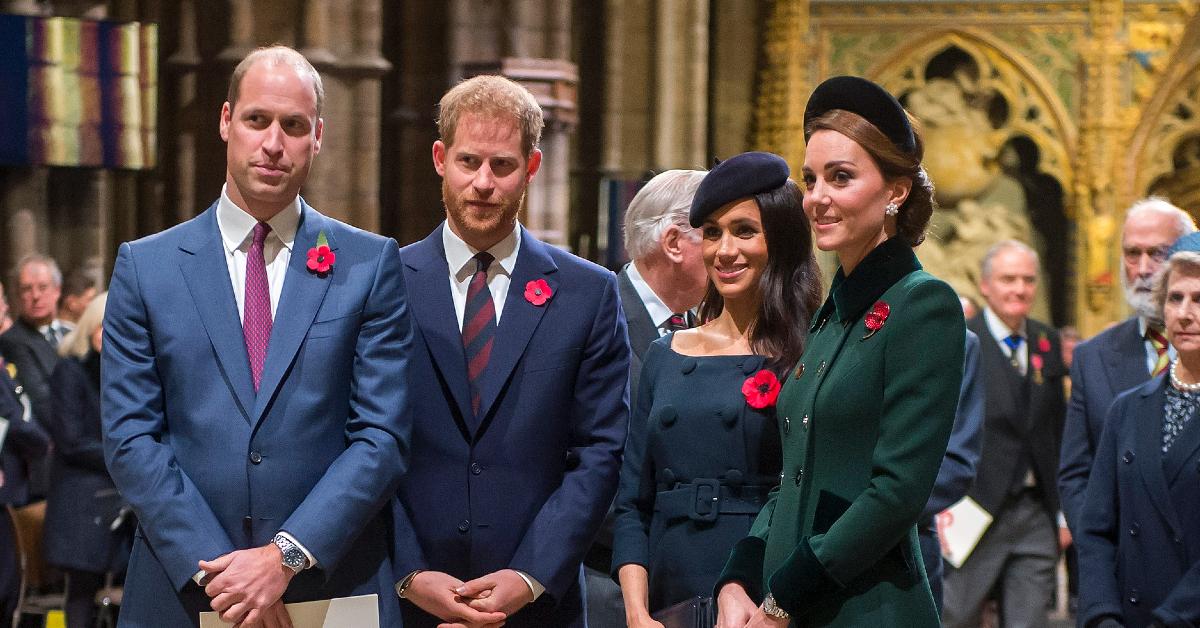 It's no secret that Prince William and Prince Harry haven't been on the best terms in quite some time — and it seems like Meghan Markle may be part of the reason the brothers aren't seeing eye to eye these days.
Article continues below advertisement
"He's actually always been very protective of Harry and has a very low tolerance of people being disrespectful about him, even now. I think he'll keep the door open to him for ever," a source told the Daily Mail. "In some ways, it's not like any of this was a surprise. Harry always had concerns about life within the Royal Family. And in hindsight the pressure that was put on him and William, living and working together as some sort of dynamic duo, placed a massive strain on their relationship. They had no room to breathe. But Meghan complicated it."
They continued, "Harry had to pick a side — and there was only one side he was ever going to choose. But I also find it impossible to believe there is anything these two brothers could say about each other that means they will never find a way to repair things. They were too close and have been through too much together for that to happen. He alternates between grieving for what he has lost and feeling really, really angry about what his brother has done. He truly loves Harry and feels he has lost the only person, aside from his wife, who understood this strange life of theirs. But he believes there are things you just don't do. And Harry has 100 percent crossed that line."
Article continues below advertisement
When asked if the siblings will make up, the insider simply stated, "That's a hard question to answer. The truth is they have got to find some common ground again."
The insider isn't sure when and if they will ever make amends.
"But to do that both have to admit fault — and it's pretty obvious that one of them is absolutely refusing to do that," they noted. "William is also very principled and believes Harry has crossed a line. He's thrown accusation after accusation, knowing that silence is the family's only option because it doesn't want to get dragged into a public slanging match. He sees how upset his father has been by it all, and it hurts."
"William is absolutely allergic to drama, but Harry has ensured that the family laundry is being aired on a global scale," the source shared. "I think they will find themselves in a better position in the future, but not now. And too much water has gone under the bridge for things to ever go back to the way they were. Truthfully, William thinks Harry has been sucked into an alien world and there's f**k all he can do about it. But he does want Harry to be happy, and if he stops throwing dust in their faces, then maybe he will find a way to forgive and forget."