Prince William & Kate Middleton Won't See Prince Harry & Meghan Markle During U.S Visit: Source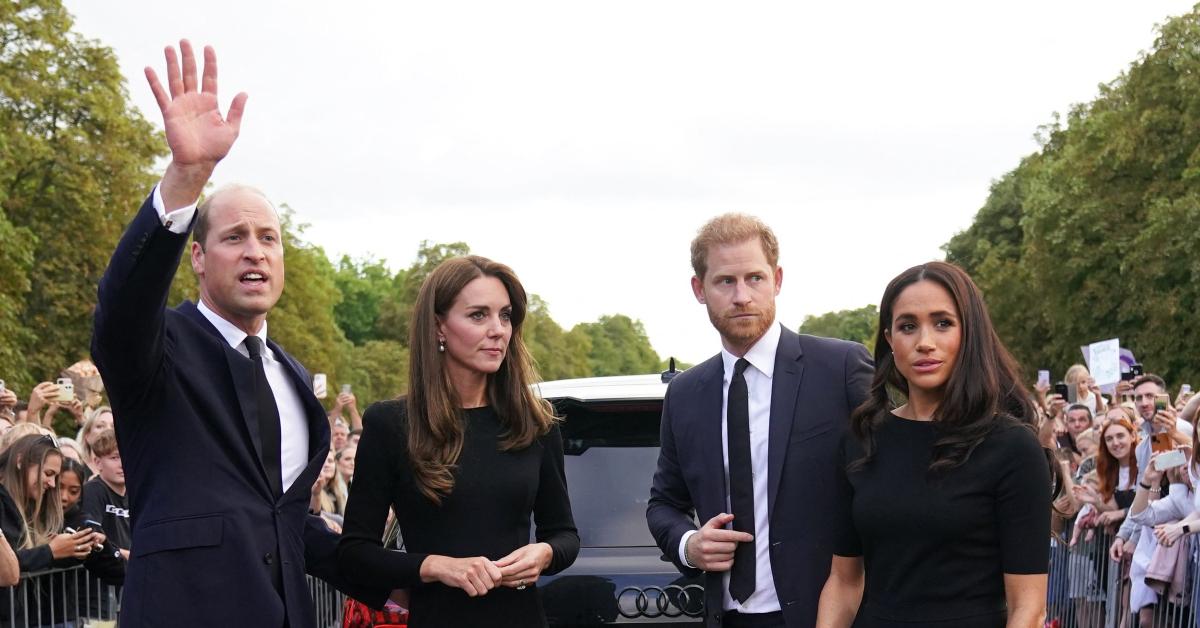 It looks like Prince William and Kate Middleton won't be making a pit stop to see Prince Harry and Megan Markle when the former comes to the U.S. in mid-November.
According to a source who spoke with Entertainment Tonight, the Prince and Princess of Wales will be in Boston, Mass., for the Earthshot Prize Awards ceremony before they head to New York. Though Meghan, 41, and Harry, 38, will be there for a different gala, it seems like their paths won't cross. As a result, the couple will not see Harry and Meghan when they are stateside.
Article continues below advertisement
"Everyone wants to see a repair in the rift because it doesn't do anyone any good to have this rift in the heart of the House of Windsor ... [but] William simply cannot forgive Harry. Not just for leaving, but for how he left," expert Katie Nicholl said of the brothers reuniting down the line.
As The Royal Observer previously reported, the U.K.-based couple are focused on their own endeavors.
"The Palace team are highly cognizant of Meghan and Harry, but equally, they're not scared of their shadows on this," an insider told The Telegraph. "William is the future King. Harry has taken his path, she's doing her podcast, they've got their issues, but the palace isn't going to run scared of that, so kudos to them."
The source added, "Our number focus next week is the Earthshot Prize and we won't be distracted by other things."
Article continues below advertisement
Nicholl also pointed out that when Prince Harry moved to California, Prince William never got over it.
"It had a huge impact on him, on Princess Catherine, on their young family. It put them in that prime sort of center. It moved them center stage far sooner than they would otherwise have been," she shared.
Article continues below advertisement