Prince Harry Will Not 'Enjoy Living In Exile In America For Much Longer,' Expert Says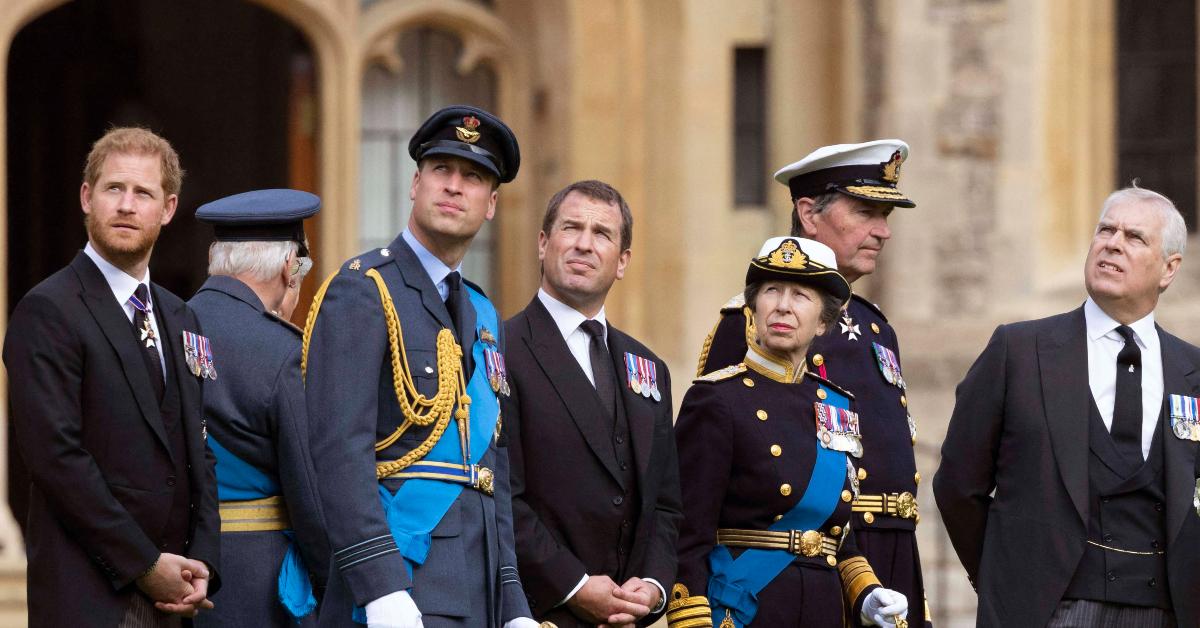 After Prince Harry releases his book, he may never return home again, royal expert Simon Heffer claimed.
Article continues below advertisement
Heffer said Harry, 38, might not "enjoy living in exile in America for very much longer," adding that his older brother, Prince William, 40, may decline to ever reconcile with him in the future he comes to the U.K.
"The Prince of Wales is reported to be appalled at his brother's general behavior, and that the book is going to appear at all," Heffer noted. "Although someone who knows Prince William says he can be 'a self-righteous and spoilt', there is no doubt he has the best interests of The Firm at heart in deploring the Duke's conduct."
Article continues below advertisement
As The Royal Observer previously reported, Harry's book, which comes out in January, is making everyone nervous, including his family.
"I think it's all a very closely guarded secret," royal expert Nick Bullen told Us Weekly. "We have a documentary [coming out] in December. We've got the book in January. And, you know, Netflix have paid a lot of money for this documentary. … So, Harry and Meghan [Markle] are gonna have to say more than, 'We have a lovely life in Montecito and we love each other.' You know, there needs to be some meat in this sandwich."
"Now, whether that's for the book or the documentary, I don't know, but I know a lot of people have been saying to him, 'Why are you going back over this old brand? Why are you digging all of this up again?'" Bullen added. "So, I think those closest to him in the U.K. or those who were very close to him in the U.K. in the past are slightly concerned about how far he's going. Now, whether he puts all of that in the book or the doc, I don't know, but he's certainly been doing a lot of early childhood research."