Meghan Markle & Prince Harry Won't Join Royal Family For Christmas As They're Afraid Of Family's Reaction To Netflix Series, Expert Claims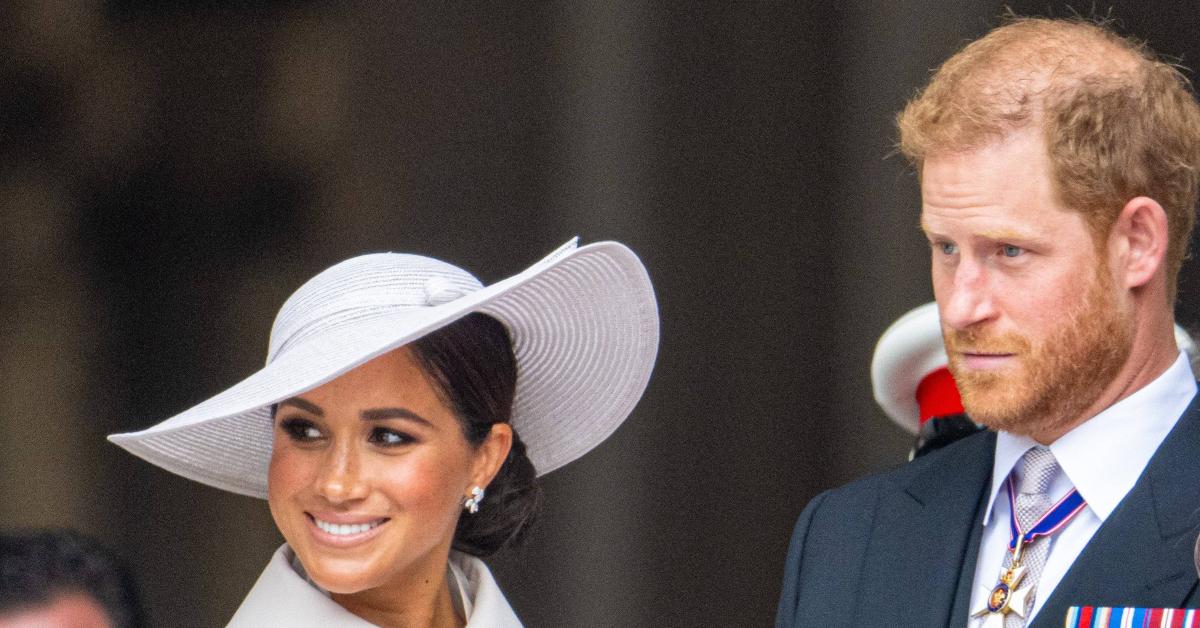 Meghan Markle and Prince Harry won't be heading over to the U.K. for Christmas — especially after their docuseries will be released on Netflix.
"Harry and Meghan aren't coming which I think will be a huge relief for the rest of the family. The family will want to make it a very positive day after the Queen's death and I think the Sussexes presence would most certainly dampen that," royal expert Angela Levin said.
Article continues below advertisement
As The Royal Observer previously reported, the docuseries and Harry's upcoming book, Spare, which will be released in January, have the red-headed prince's family up in arms.
"I think it's all a very closely guarded secret," royal expert Nick Bullen told Us Weekly. "We have a documentary [coming out] in December. We've got the book in January. And, you know, Netflix have paid a lot of money for this documentary. … So, Harry and Meghan [Markle] are gonna have to say more than, 'We have a lovely life in Montecito and we love each other.' You know, there needs to be some meat in this sandwich."
"Now, whether that's for the book or the documentary, I don't know, but I know a lot of people have been saying to him, 'Why are you going back over this old brand? Why are you digging all of this up again?'" Bullen added. "So, I think those closest to him in the U.K. or those who were very close to him in the U.K. in the past are slightly concerned about how far he's going. Now, whether he puts all of that in the book or the doc, I don't know, but he's certainly been doing a lot of early childhood research."
Article continues below advertisement
The book and new docuseries could make his rift even worse.
"Certainly I think [that] the questions he's been asking have been raising a number of eyebrows," Bullen stated. "And then those that are sort of closer to [King Charles III] and the queen and the Prince and Princess of Wales — who are part of the palace infrastructure — are absolutely bracing themselves for what's about to come because nobody knows. History has shown us that when the Sussexes speak, they can throw out some pretty big accusations."
Article continues below advertisement