Prince William & Kate Middleton Won't Be 'Distracted' By Meghan Markle & Prince Harry's New York Tour, Source Claims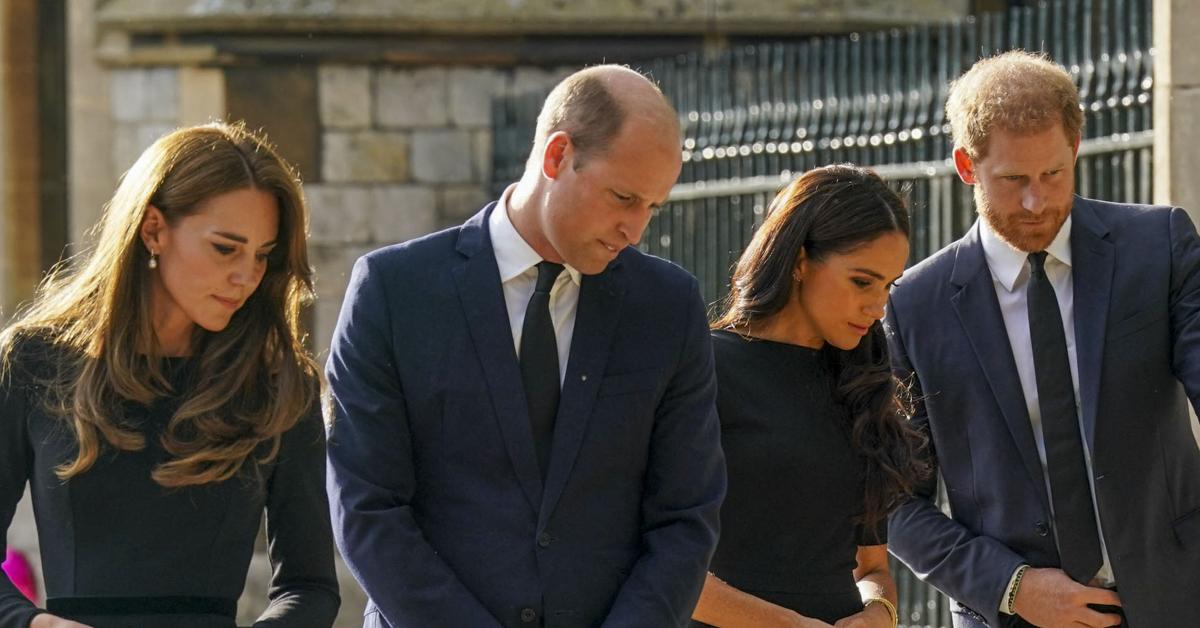 Prince William and Kate Middleton are coming to the U.S. this week, but it sounds like they won't be seeing Prince Harry and Meghan Markle, as the pair will be in New York for an event.
"The Palace team are highly cognizant of Meghan and Harry, but equally, they're not scared of their shadows on this," an insider told The Telegraph. "William is the future King. Harry has taken his path, she's doing her podcast, they've got their issues, but the palace isn't going to run scared of that, so kudos to them."
The source added, "Our number focus next week is the Earthshot Prize and we won't be distracted by other things."
Article continues below advertisement
William, 41, and Kate, 41, will be in Boston on Wednesday, November 30, and they will then attend the second annual Earthshot Prize Awards Ceremony on Friday, December 2.
On December 6, Meghan, 41, and Harry, 38, will be in New York City to accept an award.
Since Harry and William aren't on the best terms, it seems like a reunion is out of the question.
"When Harry stepped back from his royal duties, it was very difficult for William, and I think that's partly why this rift hasn't been resolved, because, you know, William can't completely forgive Harry for what he's done," author Katie Nicholl told Us Weekly.
Article continues below advertisement
"It had a huge impact on him, on Princess Catherine, on their young family. It put them in that prime sort of center. It moved them center stage far sooner than they would otherwise have been," she added.
Article continues below advertisement
When Harry decided to move to California, William was extremely hurt.
"I think William had always expected that he would have the support of his brother. And I think it wasn't just that Harry had chosen to leave and to stand down. I think a lot of it was how he chose to do that and what William saw as great disrespect to the institution and to his, to his family, to his grandmother," Nicholl noted.