Prince William & Kate Middleton Make Appearance At St. Patrick's Day Parade — Pics!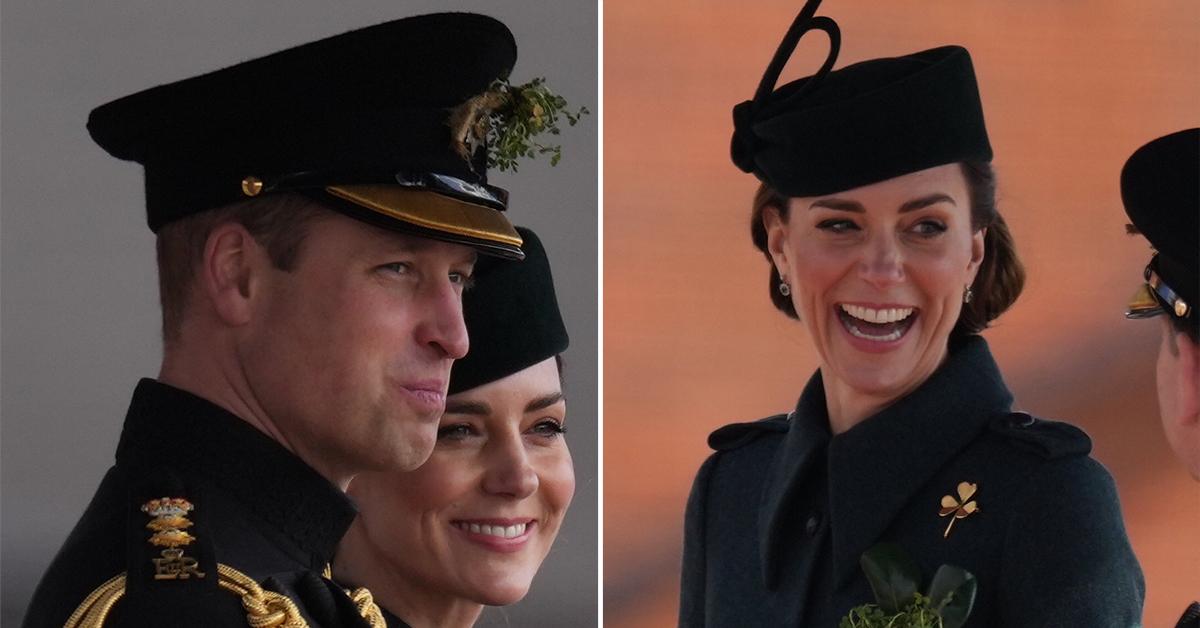 For the past few years, the St. Patrick's Day Parade was canceled due to COVID-19, but on March 17, Kate Middleton and Prince William were finally able to make an appearance.
The two looked like they had the best time, as they spoke with people and children.
Article continues below advertisement
Scroll through the gallery below to see more photos!
Article continues below advertisement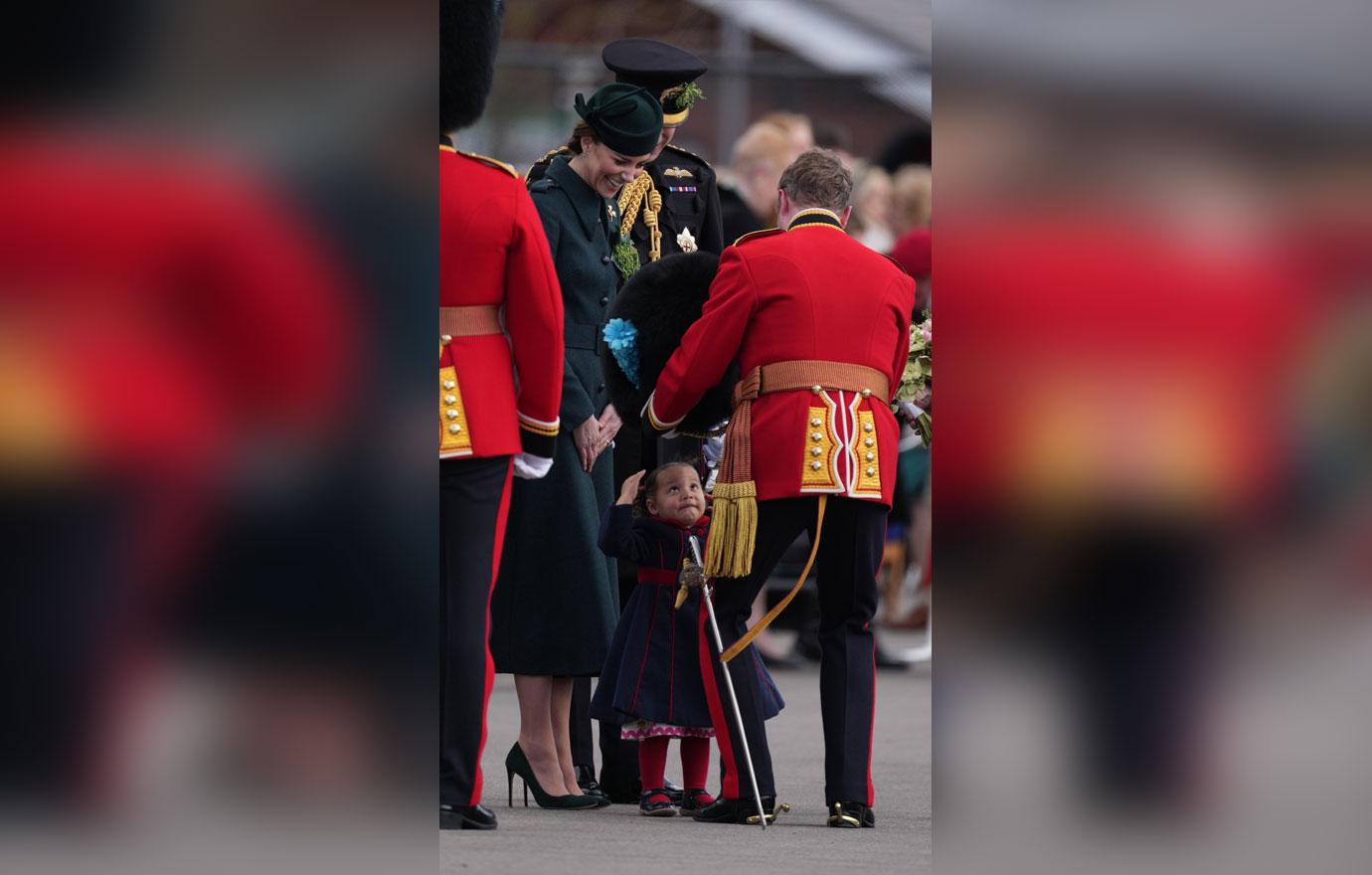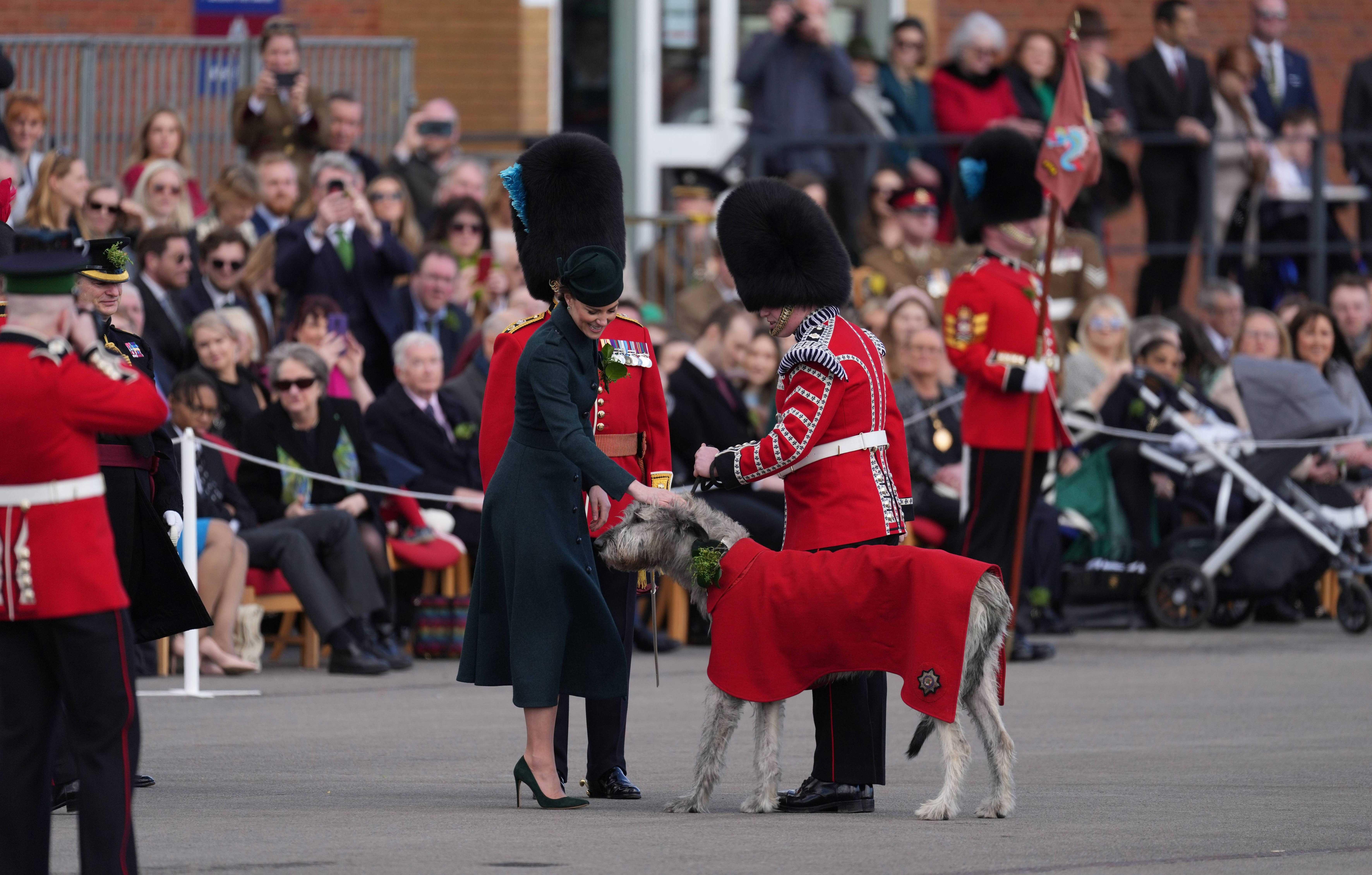 Not a ruff day! The mom-of-three, 40, got to pet a dog that was dressed up for the occasion.
Article continues below advertisement
"Since 1901 the presentation of Shamrock to the @irishguards on St Patrick's Day has been traditionally made a member of The Royal Family, starting with Queen Alexandra," The Royal Family's Instagram page captioned a slew of photos. "Image 1 pictures Queen Elizabeth The Queen Mother and The Queen #OTD in 1995 following the annual St Patrick's Day Parade and Shamrock presentation. Images 2-3 shows today's parade, with The Duke and Duchess of Cambridge presenting Shamrock to the Regiment - including to their mascot Irish Wolfhound Seamus! The Duke has been Colonel of the Irish Guards since 2011."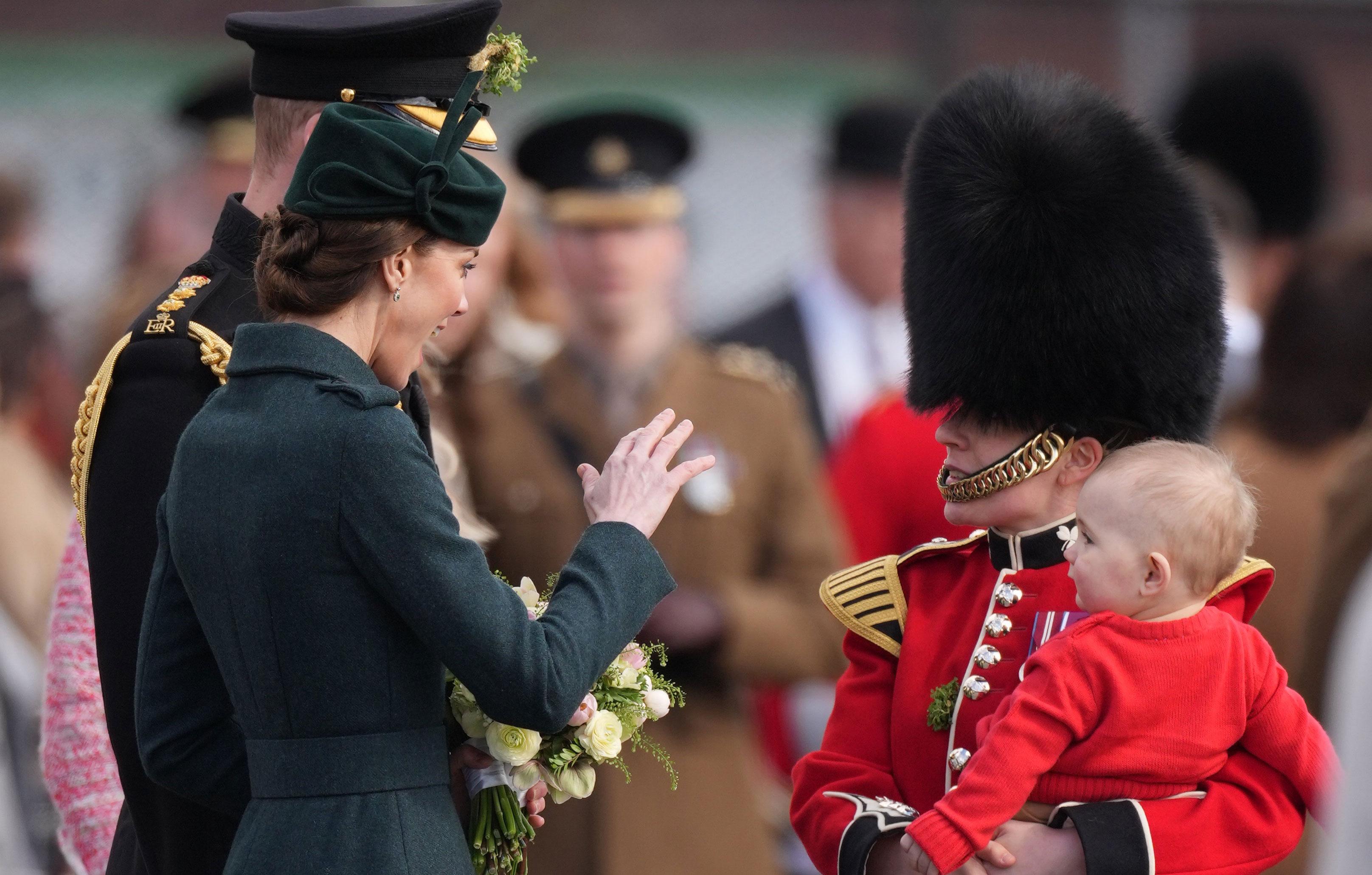 The brunette beauty previously admitted that she has baby fever. While holding a tot in Scotland, she admitted she wouldn't be opposed to expanding her family.
"It makes me very broody," Kate said during the outing. "William always worries about me meeting under one-year-olds. I come home saying, 'Let's have another one.'"
Article continues below advertisement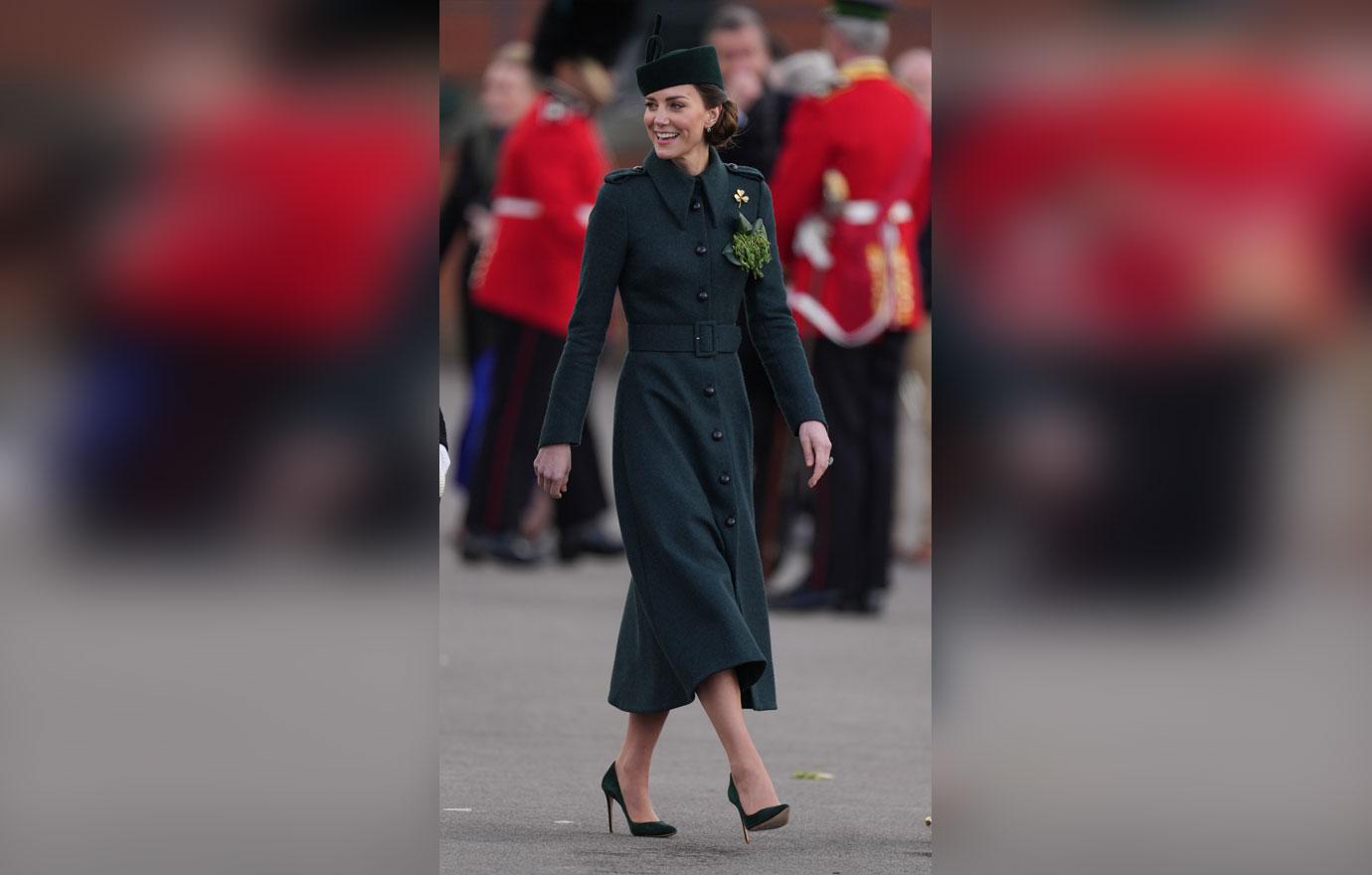 Earlier this week, Kate, William, Prince Charles and Camilla, Duchess of Cornwall were spotted at the Commonwealth Day service.
"Fantastic to come together to celebrate #CommonwealthDay and modern, vibrant and diverse communities across the globe at Westminster Abbey today," Prince William and Kate's Instagram page read.
At the end of the month, the pair are set to jet off to the Caribbean for a tour.