Prince William & Kate Middleton Are Better Role Models Than Meghan Markle & Prince Harry, According To New Poll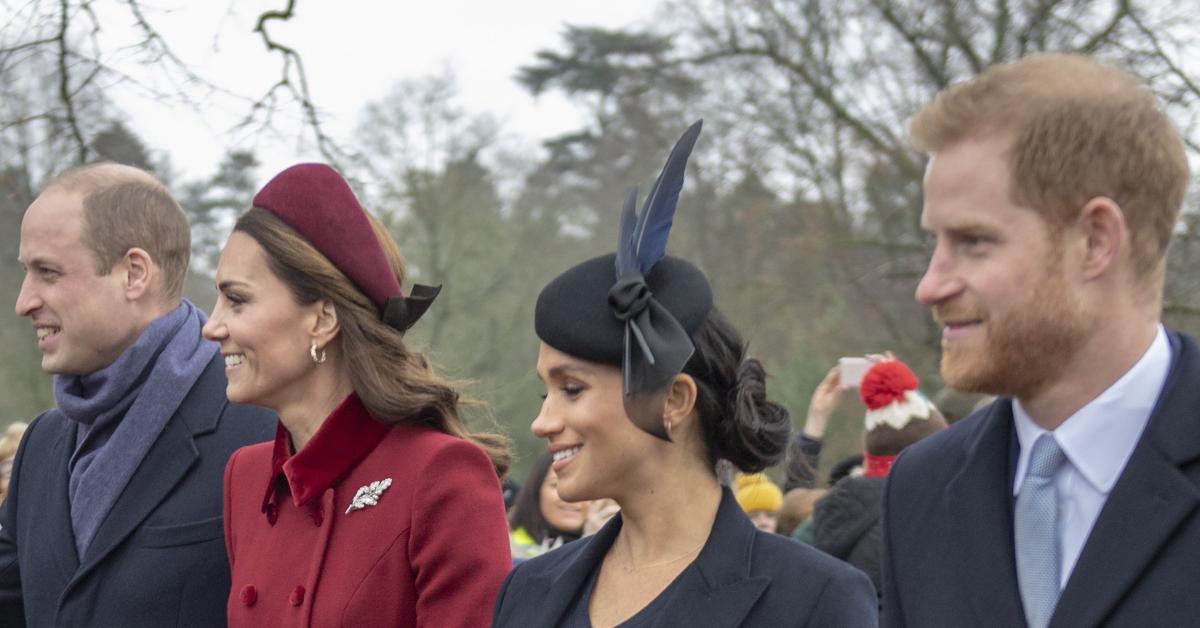 Once again, people are less than pleased with Prince Harry and Meghan Markle. In a new poll, Prince William and Kate Middleton were chosen as better role models (57 percent), while the dad-of-two and his wife only received nine percent of the votes.
Article continues below advertisement
When asked what they think of the royal family making comments about social and political matters, 42 percent of people said they approve or strongly approve.
Last week, Prince William made an appearance at the Earthshot Awards ceremony, where he spoke about climate change and how we all need to step up during this crucial time period.
Article continues below advertisement
"I hope you agree that London and the U.K. has put on quite a show for our first year," he said. "So, for the second year, we need to pass the baton to a country whose leadership is essential for all five of our Earthshots. Where better than the nation that inspired the Moonshot all those years ago. I'm delighted to announce that the Earthshot Prize will be heading to the United States of America in 2022."
Article continues below advertisement
He continued, "For too long, we haven't done enough to protect the planet for your future. The Earthshot is for you. In the next ten years we are going to act, we are going to find the solutions to repair our planet. Please keep learning, keep demanding change, and don't give up hope. We will rise to these challenges."
Meanwhile, Meghan, 40, and Harry, 37, recently made a trip to New York City, where they visited the 9/11 museum, in addition to speaking to the crowd at the Global Citizen concert about how detrimental it is to get vaccinated amid the ongoing COVID-19 pandemic.
Article continues below advertisement
"Since this pandemic began, we've been talking to the experts about how we can do our part," he shared. "This week, we sat with independent health leaders to further understand how we get closer to vaccine equity and ending this health crisis, but we're battling more than a virus alone. This is a battle of misinformation, bureaucracy [and] lack of transparency."