Prince William Has 'A Great Relationship' With Kate Middleton's Father Michael & 'Sees Him As A Second Dad,' Insider Reveals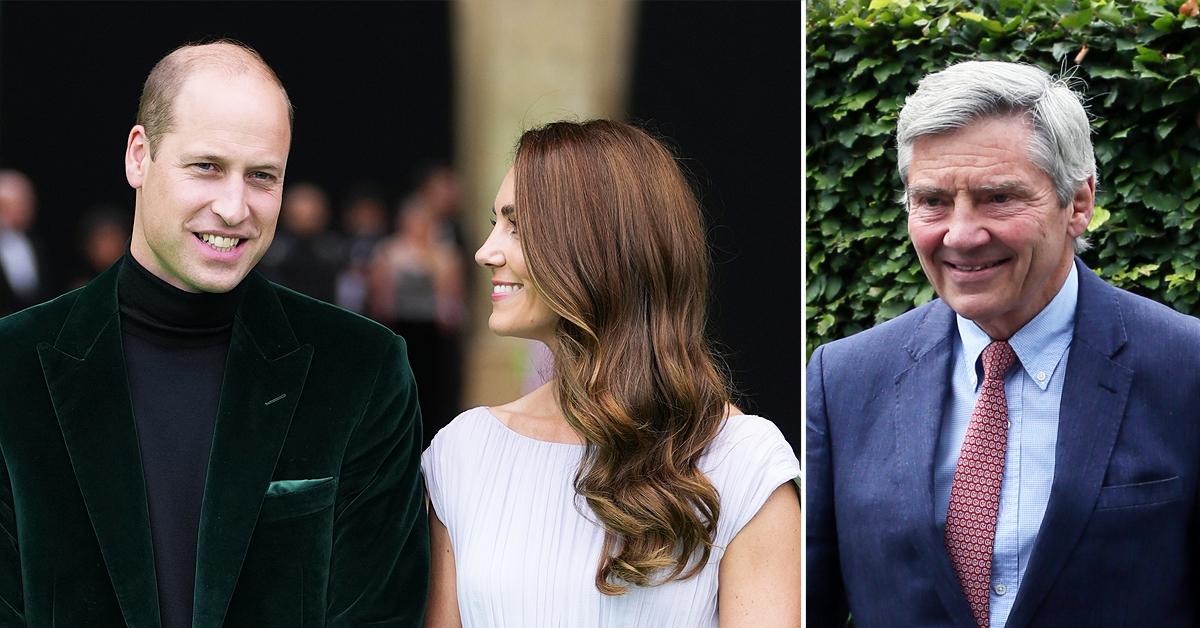 Kate Middleton's father, Michael Middleton, and Prince William are two peas in a pod.
Article continues below advertisement
"William and Michael have a great relationship and he sees him as a second dad," an insider told In Touch. "They always find the time to catch up over beers and sneak off to the local pub together."
Over the years, William, 39, has spent a lot of time with Kate's family, including her mother, Carole Middleton.
Article continues below advertisement
William and Kate, 39, want to "try to spend some of the holidays" with her parents, especially since Carole, 66, loves being with her grandkids, Prince George, 8, Princess Charlotte, 6, and Prince Louis, 3.
Article continues below advertisement
Carole "can't help spoiling George, Charlotte and Louis," the source dished, adding that the three children are all "treated equally."
Meanwhile, the mom-of-three tries to keep her kids humble, despite being part of the royal family.
Article continues below advertisement
"George enjoys his iPad at school, both he and Charlotte are quite tech-savvy and, like most children, there probably are technical gadgets and such like on their wish list," expert Katie Nicholl noted. "I'm sure they're not going to want for anything, but when it comes to technology and screens, they are careful not to spoil them with extravagant gifting."
Article continues below advertisement
Nicholl added, "If it is something that happens to be a computer game or something like that then they are cautious of screen time so it could be a more practical gift."
Meanwhile, expert Duncan Larcombe believes William and Kate will see both of their families this year — that is, if it is safe amid the recent surge in COVID-19 cases.
"I'm told that they're definitely seeing their other grandparents, the Middletons, possibly for the New Year, either at Anmer or they may go to Carole and Michael's home in Berkshire," Larcombe said. "The Middletons will want to make Christmas as special as they can, especially after last year when coronavirus restrictions meant they didn't get to see their grandchildren."