Prince William Is 'Devastated' Over Prince Harry & Meghan Markle's Interview, 'Too Early To Talk About Any Kind Of Family Reunion,' Royal Expert Claims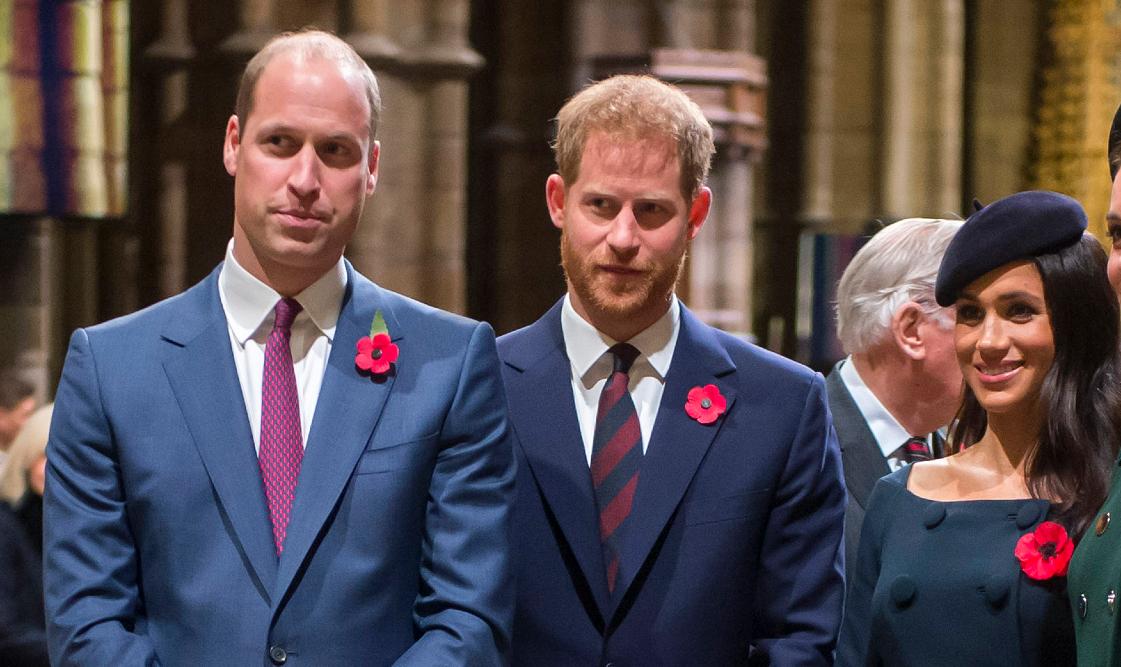 Prince Harry didn't hold back when speaking with Oprah Winfrey about the royal family — specifically when it came to his brother, Prince William.
Article continues below advertisement
Now, the 38-year-old is "devastated by this interview," royal expert Katie Nicholl told Entertainment Tonight.
"Don't forget that the Duchess of Cambridge is being dragged into this whole saga and William will hate that, and of course, relationship between father and son is of course at an all-time low," Nicholl said, referring to how Meghan Markle claimed Kate made her cry ahead of her nuptials. "I think that the idea that Kate's being dragged into this will be upsetting for Kate who behind the scenes has tried really hard to be a peacemaker between William and Harry. She has been deeply saddened by the brothers' falling out. Don't forget she was incredibly close to Harry herself."
Article continues below advertisement
So, will Harry and William make up any time soon? "Harry has said time is a healer and it is," Nicholl stated. "But I think there are so many raw emotions here, that it's far too early to talk about any kind of family reunion."
Article continues below advertisement
Harry also insisted he felt "trapped" when living in the U.K. and even though he left, his father and brother are still stuck in their roles.
"Harry was born in a very different role than William — he was born the spare, William the heir," Nicholl noted. "William has always known what his duty and birthright has been. I'm sure there's times when he's resented the establishment he's born into and there's been times he's kicked back at it. ... There are times certainly when William has struggled with his birthright, but to suggest that he's trapped in the institution, I don't think it's true and I don't think it's probably Harry's place to say in any case."
The red-headed royal also revealed that his relationship with his father, Prince Charles, has been through some ups and downs in the past few months, noting that his dad "stopped taking his calls" at one point.
"Charles certainly does not come out a winner in all of this," Nicholl added. "Harry has said he felt let down by his father. It must have been a very difficult thing for Harry to say publicly, but even a difficult thing for Prince Charles to hear. ... Certainly, in the run-up to the wedding, Charles was supportive of them. He was thrilled on the day to walk Meghan down the aisle. He and his son, Meghan and [his wife] Camilla, had a close relationship at that time that Charles invited them to come stay with them at the castle in Scotland — a privilege that not many people are afforded."
She added, "So, this closeness quickly turned into resentment and detachment when Charles wouldn't sit down and discuss what Harry and Meghan wanted for the future on the phone and that's when we understand the relationship unraveled. But for Charles to hear that he felt let down by Harry will be very, very painful indeed."