Prince William Attempted To Meet With Prince Harry To Clear The Air But Was Rejected As He Thought Older Brother Would Leak Situation To The Press, Book Claims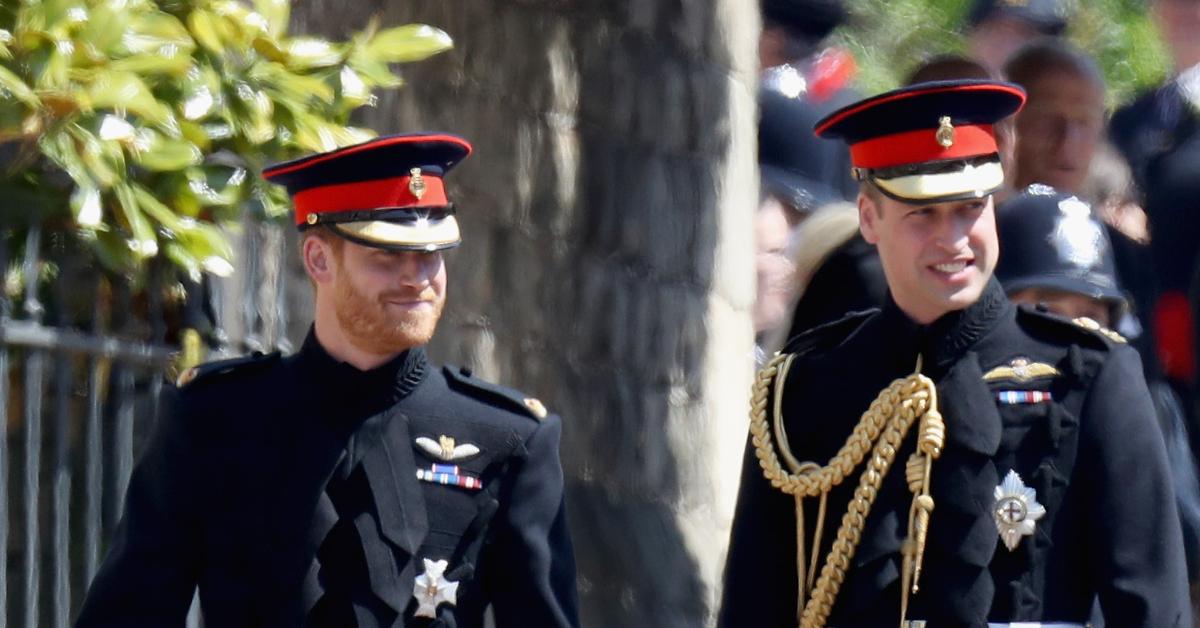 Prince William apparently tried to make fences with Prince Harry but was rejected.
According to royal expert Valentine Low, who wrote the upcoming book Courtiers: The Hidden Power Behind the Crown, William, 40, thought his younger sibling was in "crisis" following his explosive interview with Tom Bradby.
Article continues below advertisement
The book claims William asked to meet Harry, who wasn't opposed to chatting with his sibling. However, when William said that his private secretary would be aware of the conversation, the 38-year-old backed out, as he thought William's team would leak everything to the press.
Article continues below advertisement
While being interviewed by Bradby, Prince Harry revealed that he and William weren't as close as they once were.
"We are certainly on different paths at the moment, but I will always be there for him, as I know he will always be there for me," he said.
In 2021, while talking to Oprah Winfrey, Meghan Markle and Harry gave more details about his relationship with his brother and father.
"I love William to bits. He's my brother. We've been through hell together. But we are on different paths," he said at the time. "The relationship is space. Time heals all things, hopefully."
Article continues below advertisement
"There is a lot to work through there," he said of King Charles. "I feel really let down, because he's been through something similar. He knows what pain feels like. I will always love him, but there is a lot of hurt that's happened. I will continue to make it one of my priorities to try to heal that relationship. But they only know what they know."
Article continues below advertisement
Despite the rift, it seems like Charles is still holding out hope that he and Harry can reconnect. "It remains the case that the King loves both of his children," an insider said. "Over the last 16 days or so, there were tremendous flickers of hope. In terms of the future, there is hope of a cause for unity."